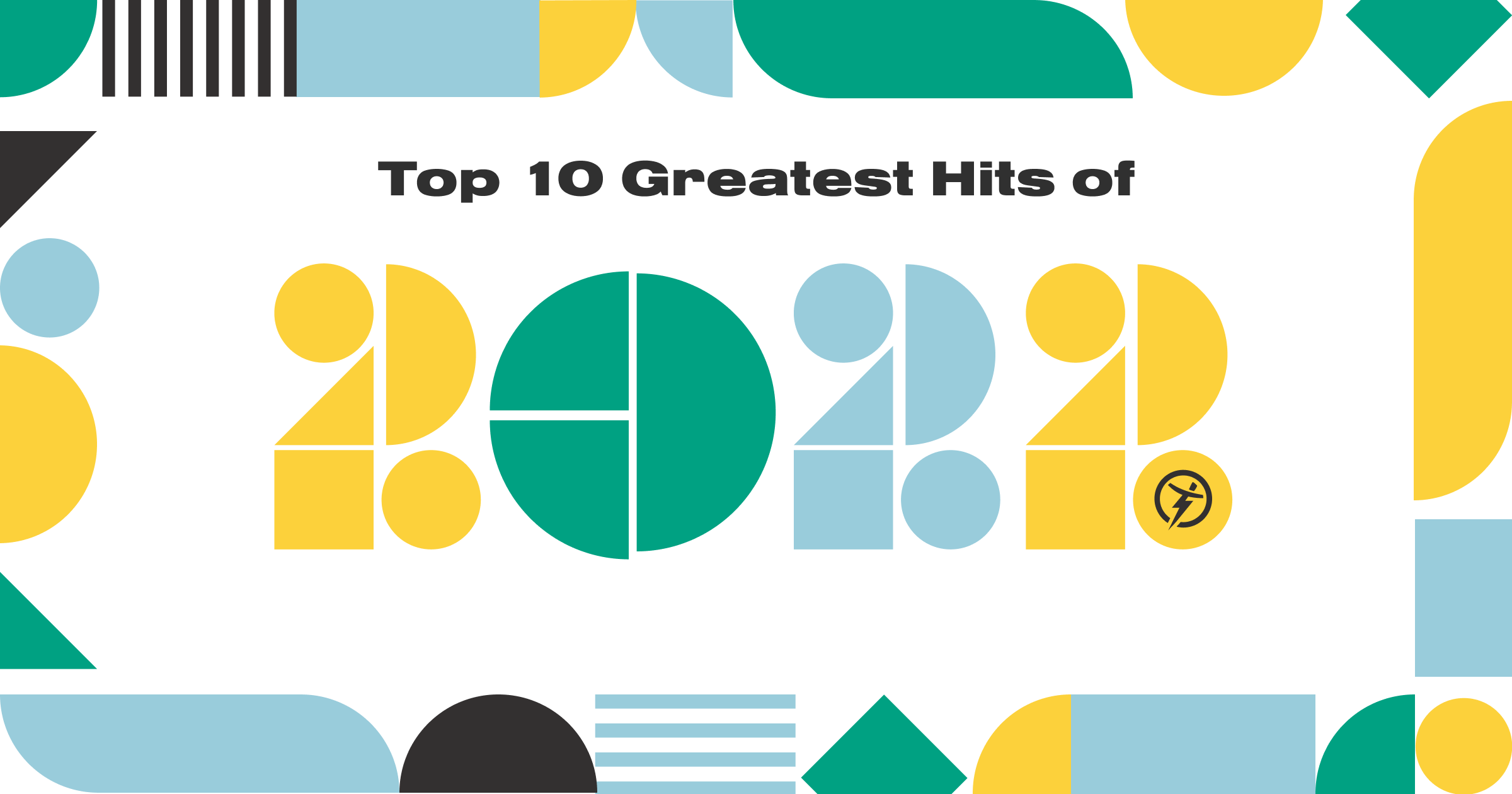 Wow, 2022 was a big year for all of us–not just here at Trainerize, but for you, our coaches (we know because we've got some stats to prove it!). 
From the moment we released a brand new way to deliver nutrition coaching, the long-awaited integration with Garmin, or when clients could self-book appointments, you and your clients didn't hesitate to tell us how much you loved the features.
That's why, as we round out the year, we wanted to highlight the 10 most loved feature updates from this past year, and show you some of the incredible stats you and your clients helped create.
PS. Read to the end for a sneak peek of some exciting new features coming in 2023!
A HUGE year for nutrition coaching!
Looking back, 2022 was definitely the year of nutrition coaching. 
We knew that nutrition should be a default element of personal training–and you proved us right with some incredible nutrition coaching stats from 2022! Here are the nutrition-related features you loved most from the past year:

1. This year many of you delivered customized meal plans in seconds with the Smart Meal Planner for the very first time. 
The Smart Meal Planner helped you easily deliver nutrition coaching and fueled your clients (literally)!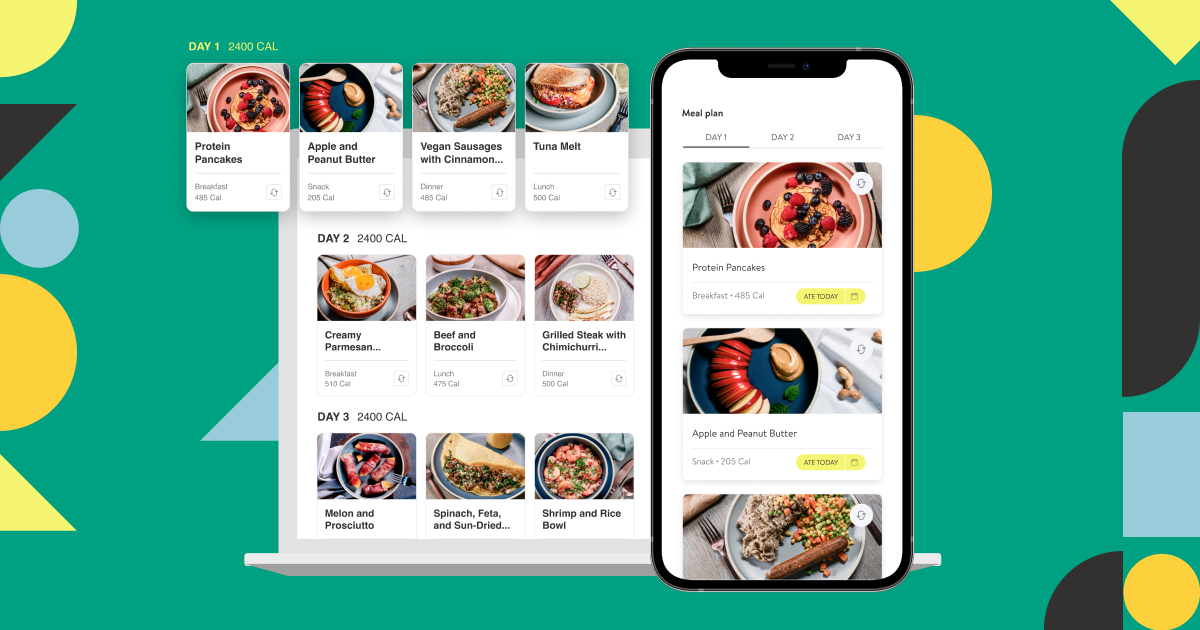 Not only did you love how fast and easy generating sample meals based on your clients' caloric goals, macro split, schedule, and dietary preferences, but clients loved how easy it was to swap meals too. Learn all about our Smart Meal Planner and how you can better deliver nutrition coaching in 2023! 
The numbers don't lie:
– 162k smart meal plans were generated on Trainerize in 2022
– 77% of meal plans generated had a balanced macro split (30% P, 40% C, 30% F)
– Almost half of all meal plans generated 3 meals per day
– The most popular calories per day were between 1600-1800 calories.

2. You invited clients into your very own digital kitchen by sharing your favorite recipes and foods with them in the app!
Nothing brings people together like food–and we've all got our own recipes we'd love people to try!
Our Advanced Nutrition Coaching add-on allowed many of you to add your own meals and foods, and share them directly with clients for a branded nutrition coaching experience they loved. 
This meant you gave clients more meals to discover and cook a business food library that embodies your brand and business, and you supported clients every step of the way from a nutrition perspective. Discover how custom meals and foods work.

Variety is the spice of life:
– Collectively, trainers added 10,000 custom meals and 95,000 custom foods in 2022!

3. Snap a pic or track a meal! Clients loved how easily it was to track meals in-app through meal photos or the full macro tracker! 
This year, so many of your clients began tracking their full macros or meal photos in-app and loved how simple it was.
When meal tracking is set up for clients right from the get go, it's easy to continue building momentum to reach those nutrition goals. Simply set the default meal tracking workflow for a specific client type to get clients set up with in-app meal tracking.

Hungry for success:
6.4 million meals were tracked via in-app full meal tracking

Over 3 million meal photos were uploaded in Trainerize in 2022
Clients and payments: more flexibility, more time to shine! 
Coaching is at the core of what we do, but so is helping you sign on new clients faster. Plus, no busy trainer wants to waste time on boring admin tasks like scheduling sessions. So we found some new ways to help grow your client-base, save you time and be more efficient in how you manage your clients in 2022! Here were some of your favorites:

4. Clients loved booking their own appointments with you!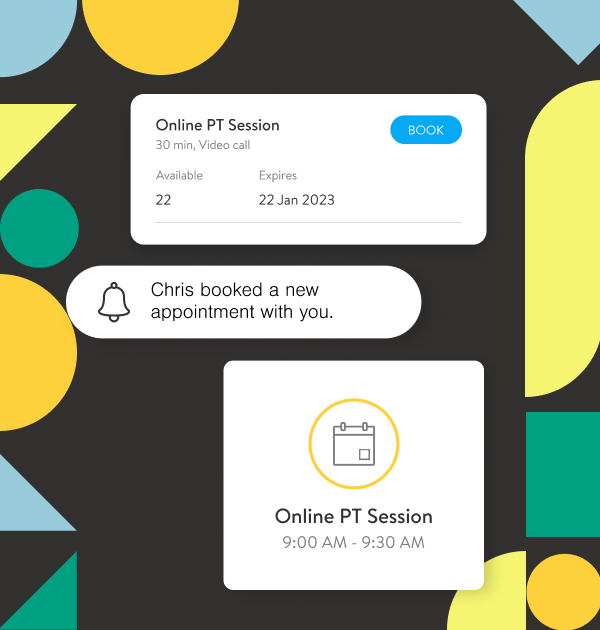 This year, we said good-bye to manually booking clients for appointments. And instead, your clients were able to easily view your availability and schedule themselves in for their next PT session!

We understand how valuable time is for coaches, and that time can get easily wasted when it comes to scheduling clients for appointments. That's why moving into 2023, you'll never have to ask "what's a time that works for you?" again!
Check out how your clients can do scheduling for you
5. You gave clients a taste of training with you with free trial products #TheRealDeal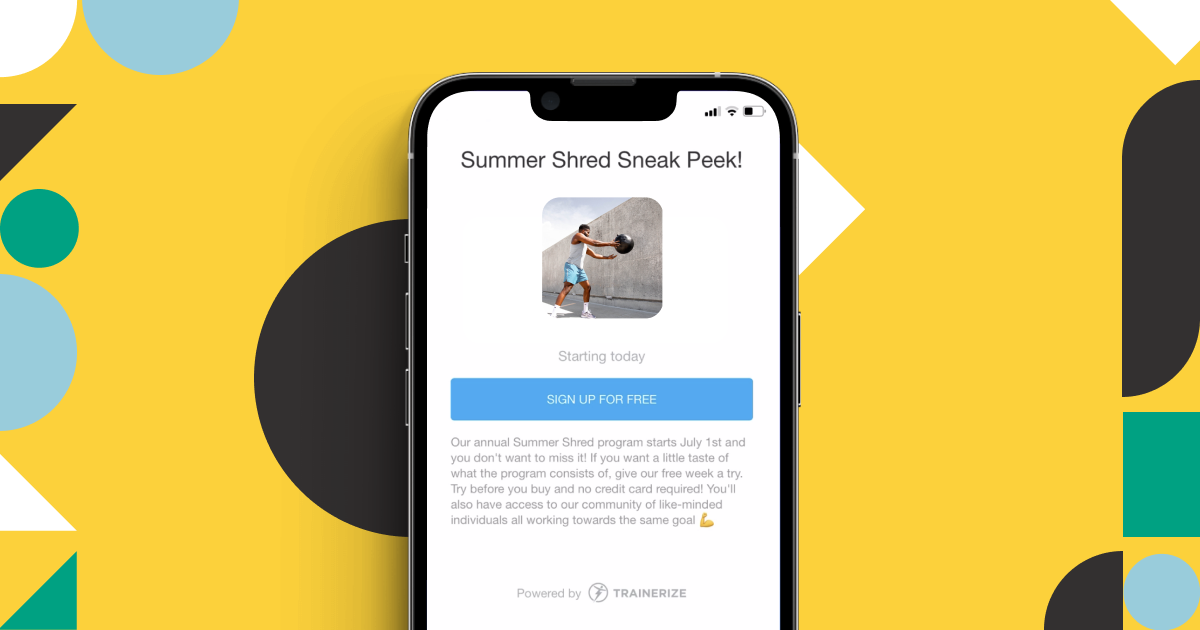 People are much more likely to try something when there's no financial commitment involved upfront – and we all like to try something before we pay for it!

In 2022, you took clients from ready to try to ready to buy with free trial products.

This feature lets trainers offer free trials to newbies so you can give clients a risk-free way to try your programs out before committing to a full membership or coaching package. 
Want to start 2023 strong? Use free trials as part of your sales funnel to target new clients specifically to capture more leads, upsell them and grow your client base!

Build it and they will come:
– There were 2,500 free products built in Trainerize and over 18,000 clients took up on your trials in 2022!

Try creating a free trial product if you haven't already.
6. Goodbye Acuity and Calendly, hello bringing in-person clients into Trainerize

With this update you can have unlimited basic clients that you can invite to book appointments and make payments – meaning you can keep all your clients in one place! 
This helps streamline your own set of tools and takes away the need for additional calendar and scheduling tools like Acuity and Calendly.

Add your in-person clients into Trainerize.

7. We finally ditched the $1,000 product limit and you loved more payout flexibility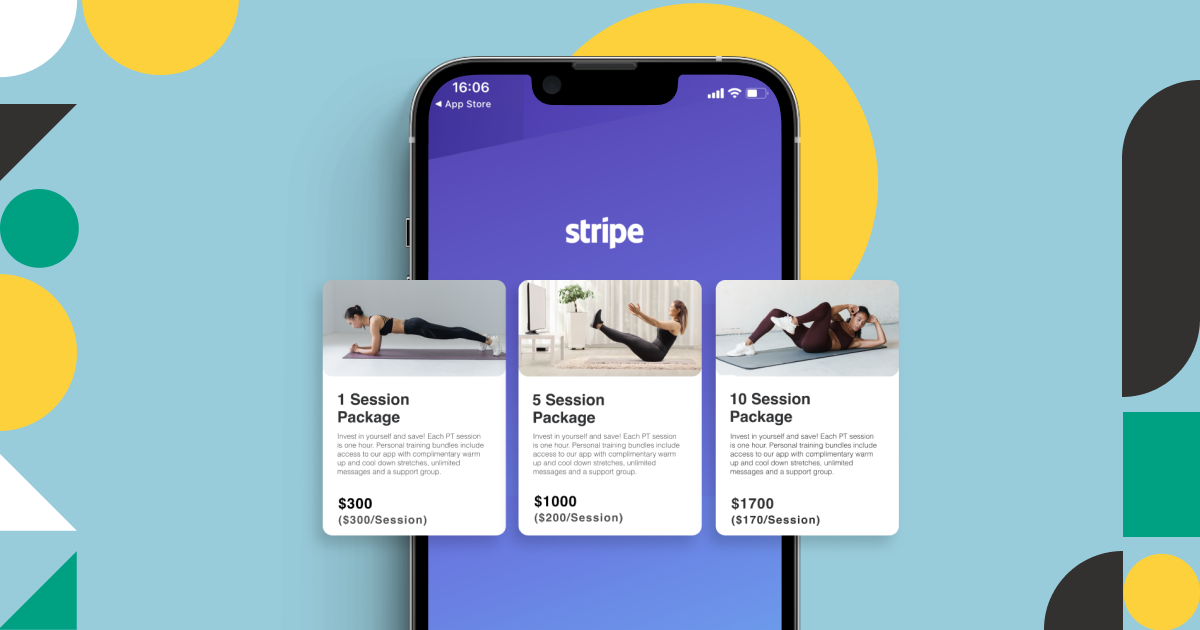 One of the most impactful changes Trainerize made this year was simplifying payments. 
We moved away from our own built-in payment gateway and allowed users to connect to Stripe directly for a more streamlined payments experience.

Yes, this means we finally ditched the $1000 product limit, you get more payout flexibility, and more reports within your Stripe dashboard!

Set up Stripe and let the cash flow in.
More key data than ever from your client's wearables!
So many of you asked for more ways to put your clients' favorite fitness wearables to work, and we listened.

This year more of your clients stayed connected to their health and wellness goals 24/7–as they were able to connect to new wearables like Garmin and track their cardio activities in Fitbit.. This meant you saw greater insights into your clients' health and fitness, outside of all the workouts they do within the app! Read up on all the wearables updates here.  

We saw an incredible reaction from clients to this roll-out, with some huge numbers recorded over the past eight months!

8. Your clients love their Garmins – and got a better view of all their outdoor activities!

2 million

cardio activities were tracked in Trainerize via Garmin devices. 

The five most popular activities tracked by clients using Garmin devices were: 1) General, 2) Walking, 3) Running, 4) Cycling, 5) Swimming.
Invite your clients to sync their Garmin for a comprehensive understanding of their health.

9. Your clients loved tracking 27 additional activities with Fitbit and became better at… table tennis, jump rope and hockey!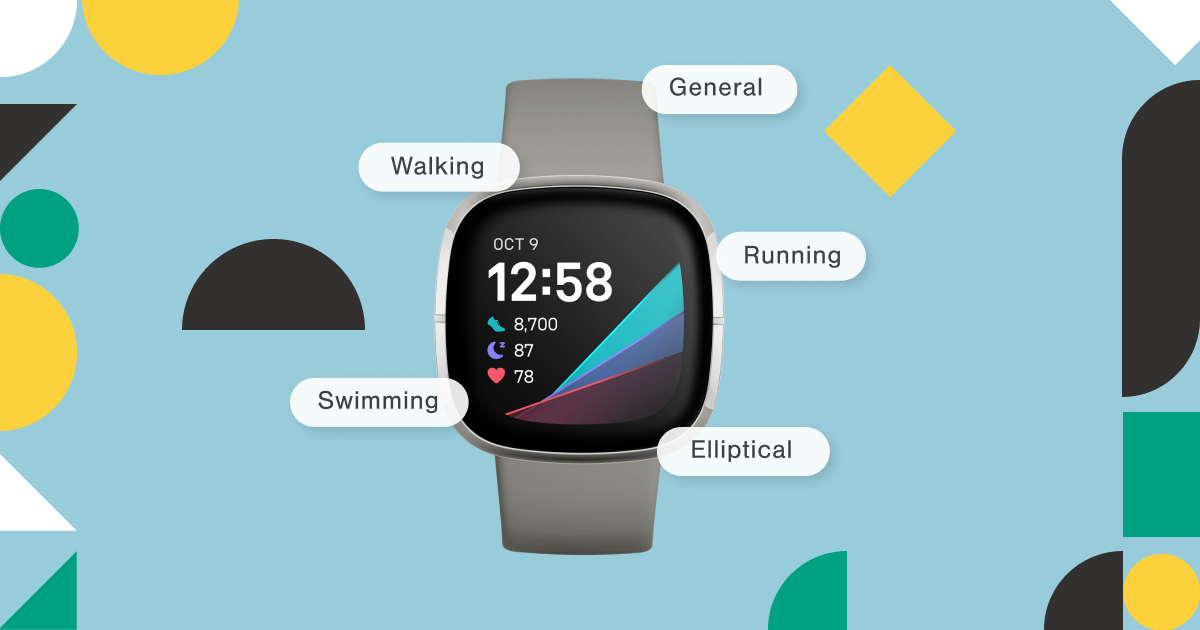 A whopping

4.8 million

cardio activities were tracked in Trainerize via fitbit.

The most popular activities tracked by clients using Fitbit devices were: 1) Walking, 2) General, 3) Running, 4) Elliptical, 5) Swimming.



Connect your client's Fitbit into Trainerize to get the bigger picture on their activity.

10. Clients loved easier access to your Spotify playlists, Facebook groups and other resources through app shortcuts!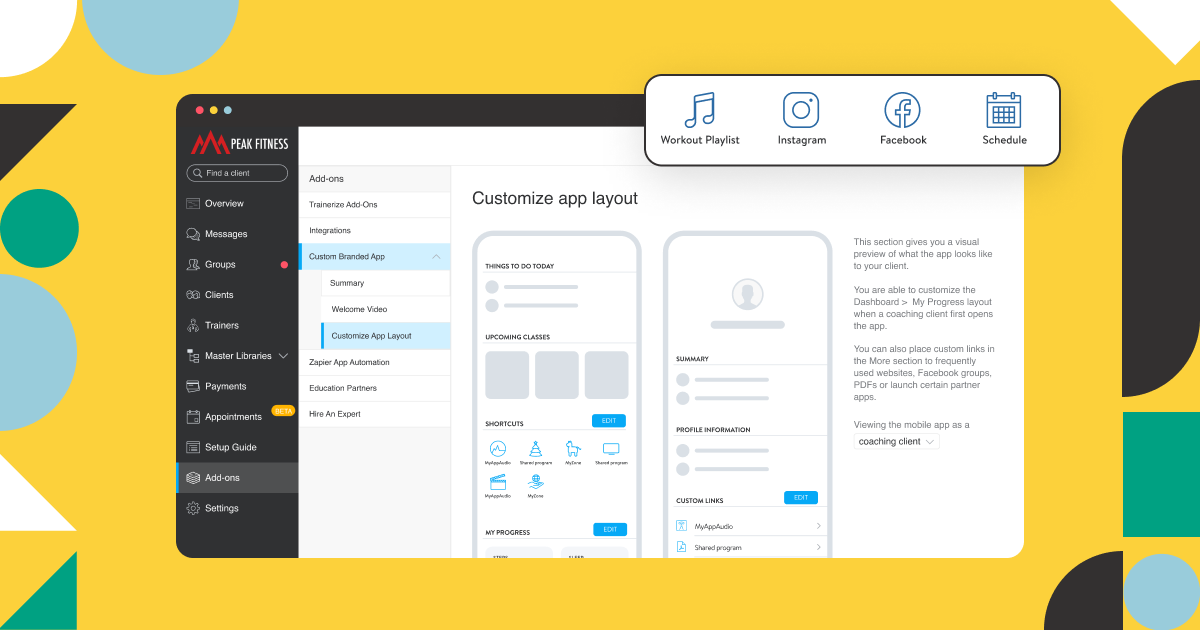 This year, so many studios added in custom links and shortcuts for their members for fast and easy access to all the essentials for a better in-app experience. This meant your clients did less clicking in 2022! 
They loved having easy access to key resources thanks to your custom app shortcuts and links. This includes social media links, group class schedules, grocery shopping guides, favorite to-dos, and more. Share links and resources with your members for an easy experience.
A sneak peak into 2023
Lot's done, more to do!

We truly love your feedback – your ideas help motivate us to build, grow and ultimately provide you with all the tools you need to be the best coach you can be.

Thanks to all of the suggestions we've received, we're already hard at work on some features and upgrades for early 2023. Here's a sneak preview of what's on the way!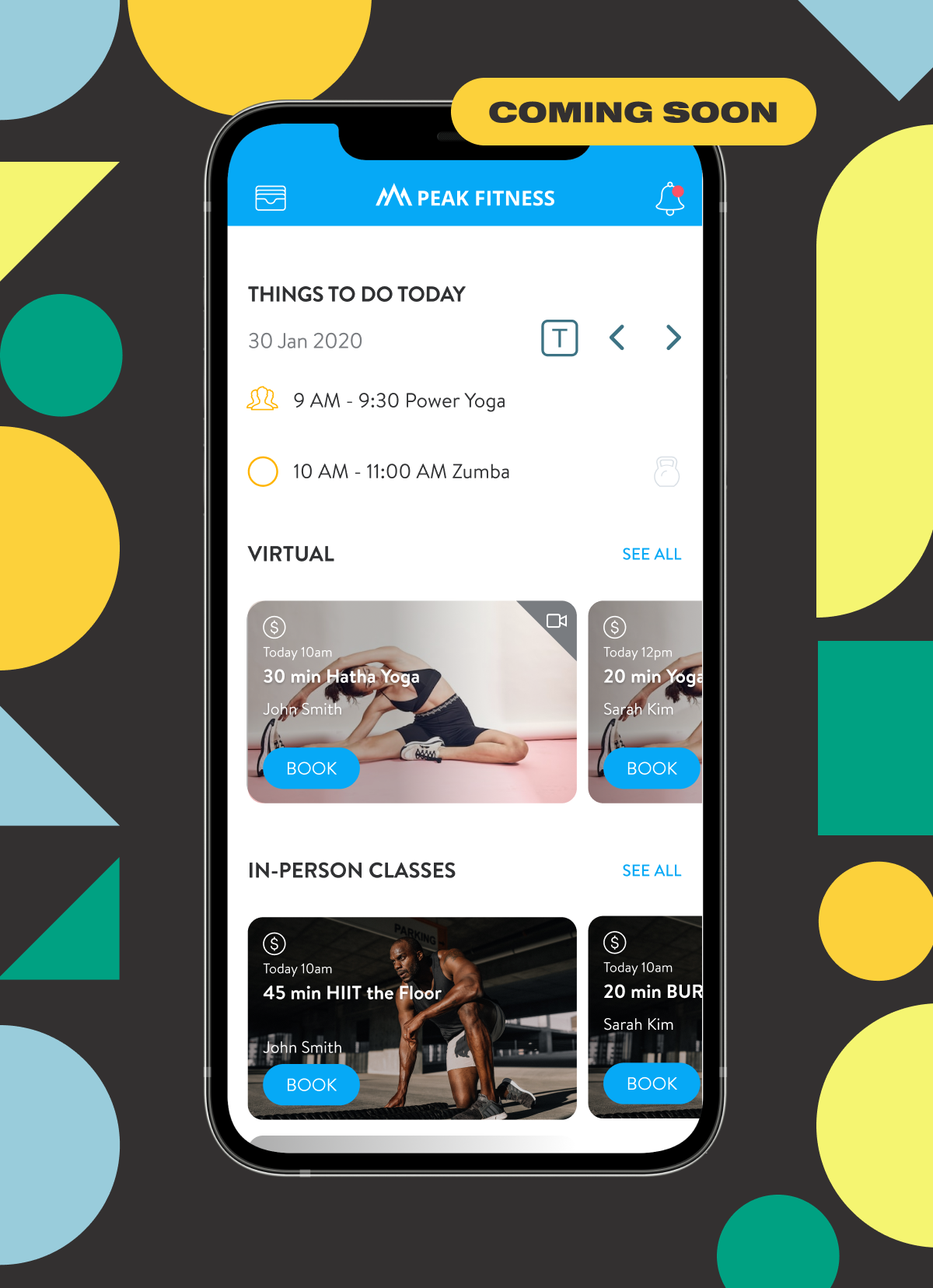 Offer class booking and virtual small group training: One of the first features we'll beprioritizing in 2023 is the ability to offer class booking and
 virtual group training. We've had lots of requests for this feature – so you can look forward to offering a schedule of classes/group sessions and creating a seamless book, buy and train experience for your members.

A brand new programming experience is on the way to help you Sell and deliver multiple programs: Another exciting feature coming hot off the press is the ability to sell and deliver multiple programs at a time for a client. This release will allow you to offer a library of on-demand workouts, stack multiple programs together, and let you sell a variety of new memberships.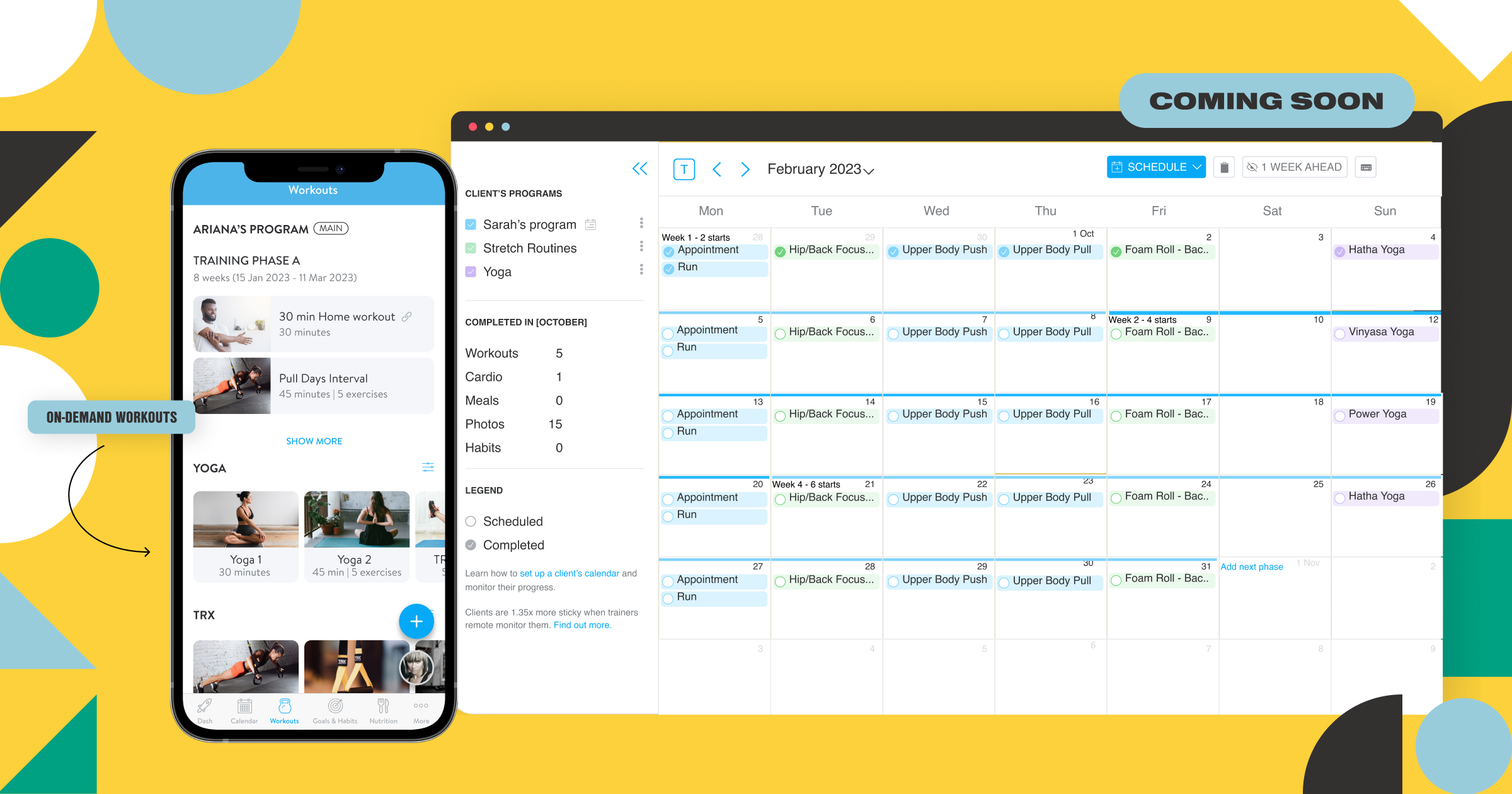 Learn more about the new programming experience. To get early access before everyone else, you can enable it on your dashboard on the web. A full release for everyone is anticipated for early next year.

Run group challenges to keep clients motivated Soon you'll be able to run group challenges easily within Trainerize! This feature is all about keeping your clients motivated and engaged. There are two types of challenges you can run. A single-winner leaderboard challenge with clients competing for the top 3, or a mult-winner threshold challenge where anyone that crosses a point threshold is a winner. Let the competition begin!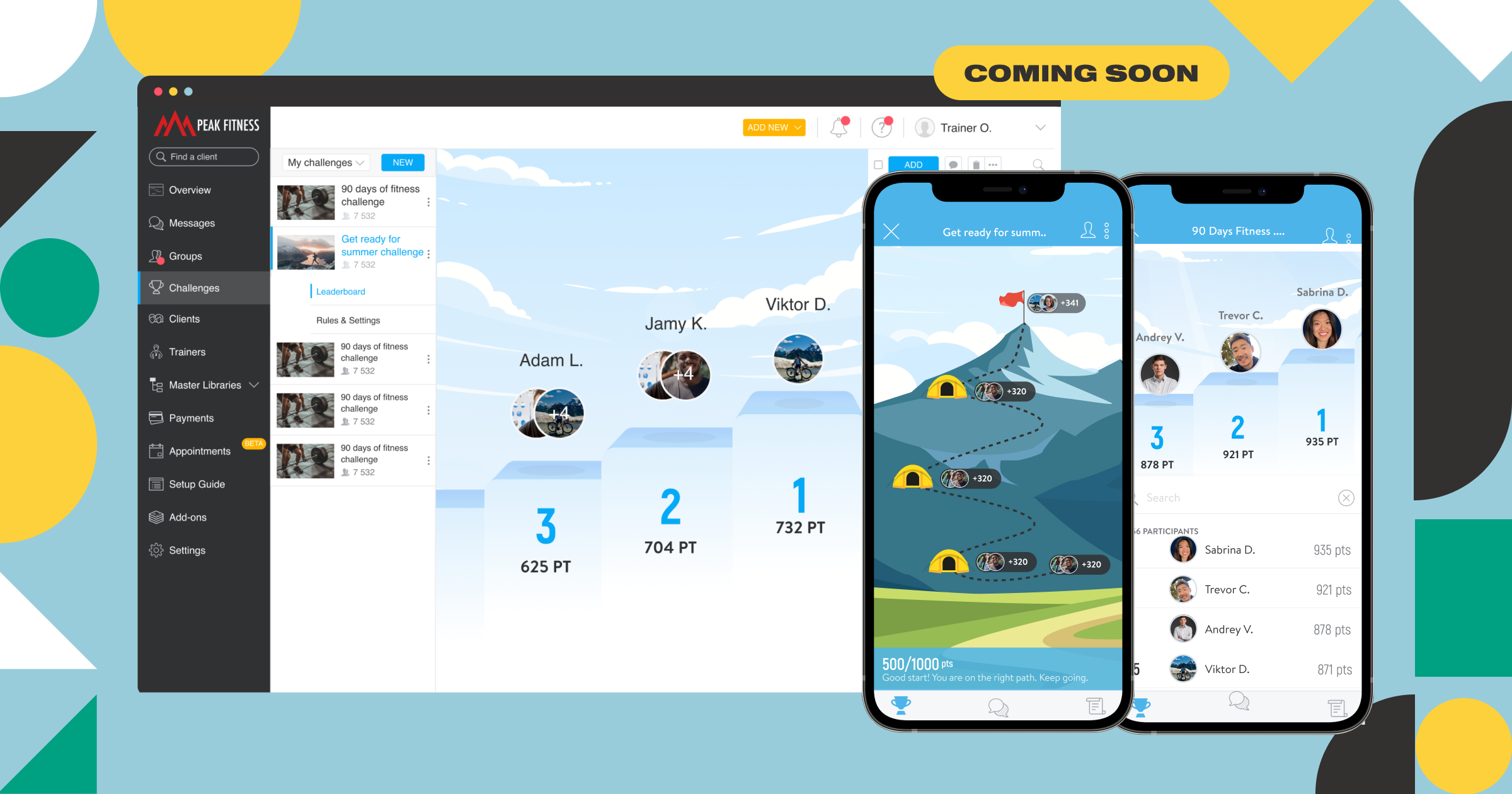 Smart Meal Planner improvements to help you better deliver nutrition coaching: After the successful launch of our Smart Meal Planner, we're already hard at work to take it to the next level. Based on your feedback, we'll be focusing on some key improvements – such as being able to generate up to 7 sample days of meals, provide a shopping lists view, opening up additional macro splits and adding even more meals.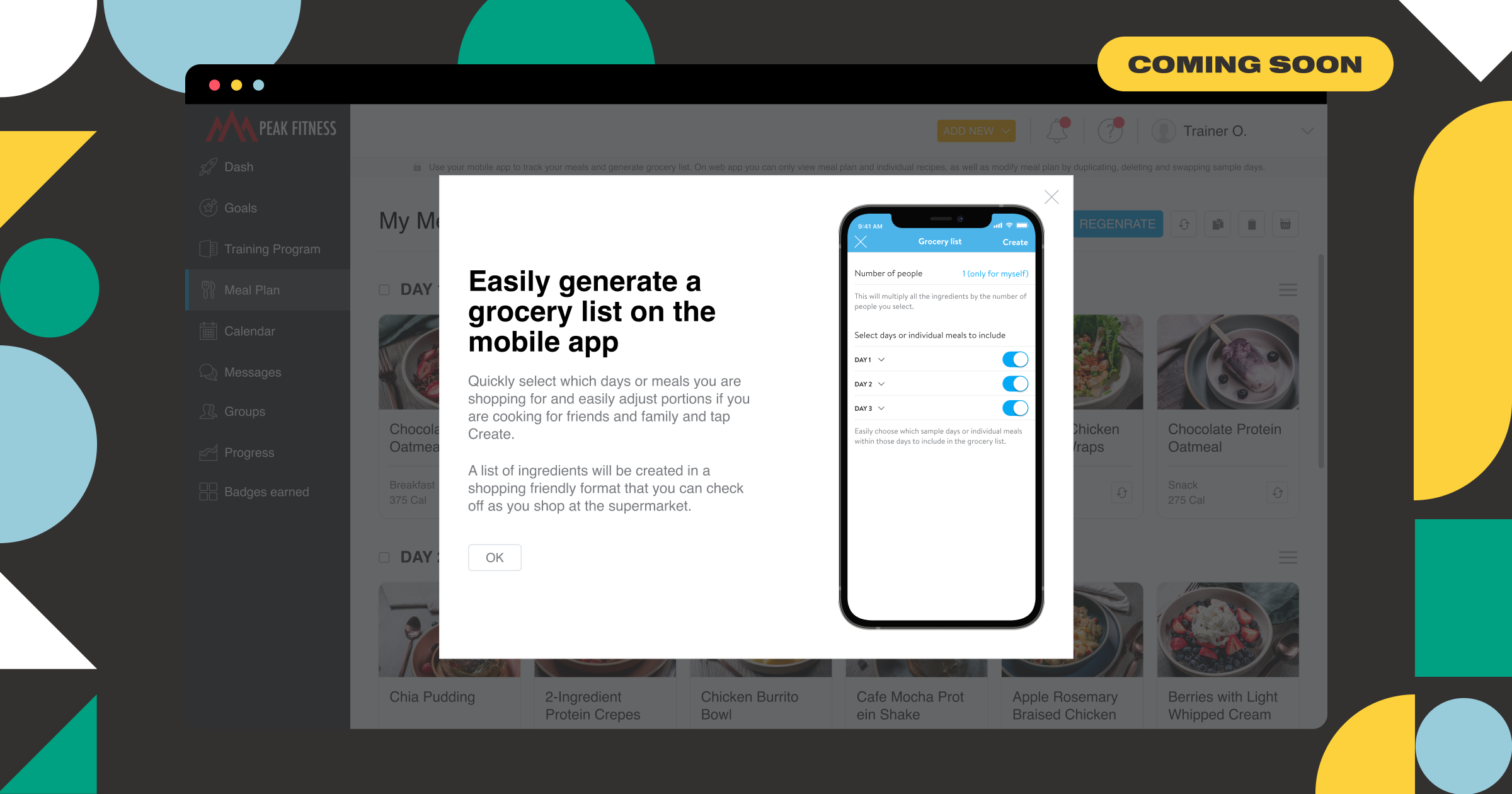 Thank you!
As you know, we're hard at work on some very exciting things to come in 2023. But, before we end the year, we want to say how much we appreciate all of our coaches around the world.
We want to thank you from the bottom of our hearts. You really are the reason we do what we do, and we'll always be proud to have you as part of our community.
See you next year!

– – –

We love hearing your thoughts, as they help us to best understand what you need to become a better coach and how we can meet the needs of your client's health and wellness goals.
Help us shape the future of Trainerize by letting us know which features you'd like to see! Head over to our ideas forum to submit an idea or vote for other favorites!