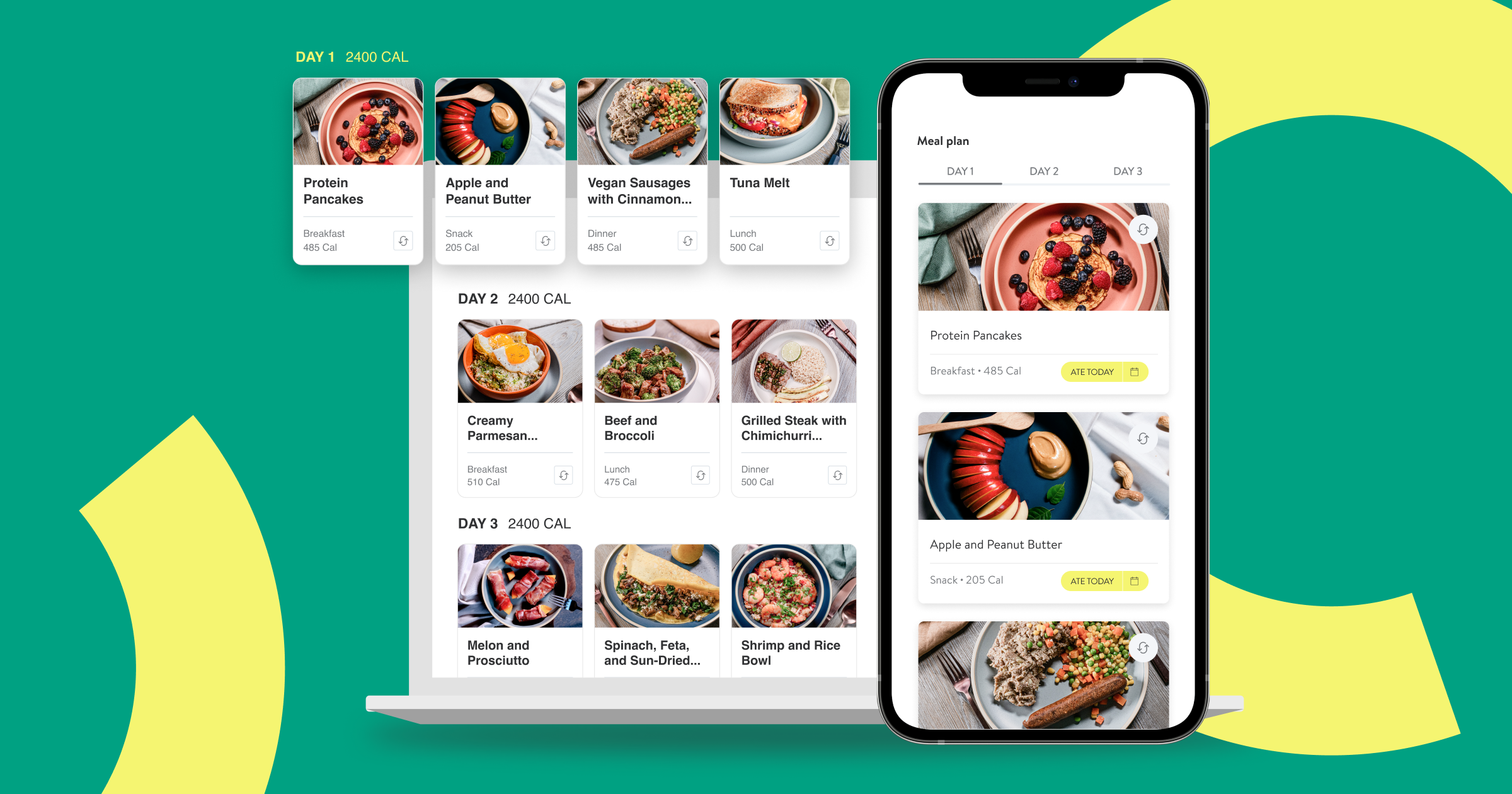 In the past, when someone signed up for a coach, they were introduced to a set of weights and the differences between a set and a superset. The focus has been on fitness and training for the past decade, but over the years there's been a shift. Coaches are now starting to take a holistic, 360° approach to coaching, one that includes fitness, nutrition, and habit coaching–because it's a combination of the three that will help clients ultimately reach their goals. Learn more about our vision of the future of personal training. 
With the personal trainer role being redefined to become more holistic, we envision nutrition being a default element of personal training. Which is why we've been focusing on enabling trainers to deliver on nutrition coaching seamlessly with one app. One app to deliver on nutrition habits, tracking meals, and delivering meal plans. However, now we've taken it one step further with a new add-on and extra nutrition coaching features!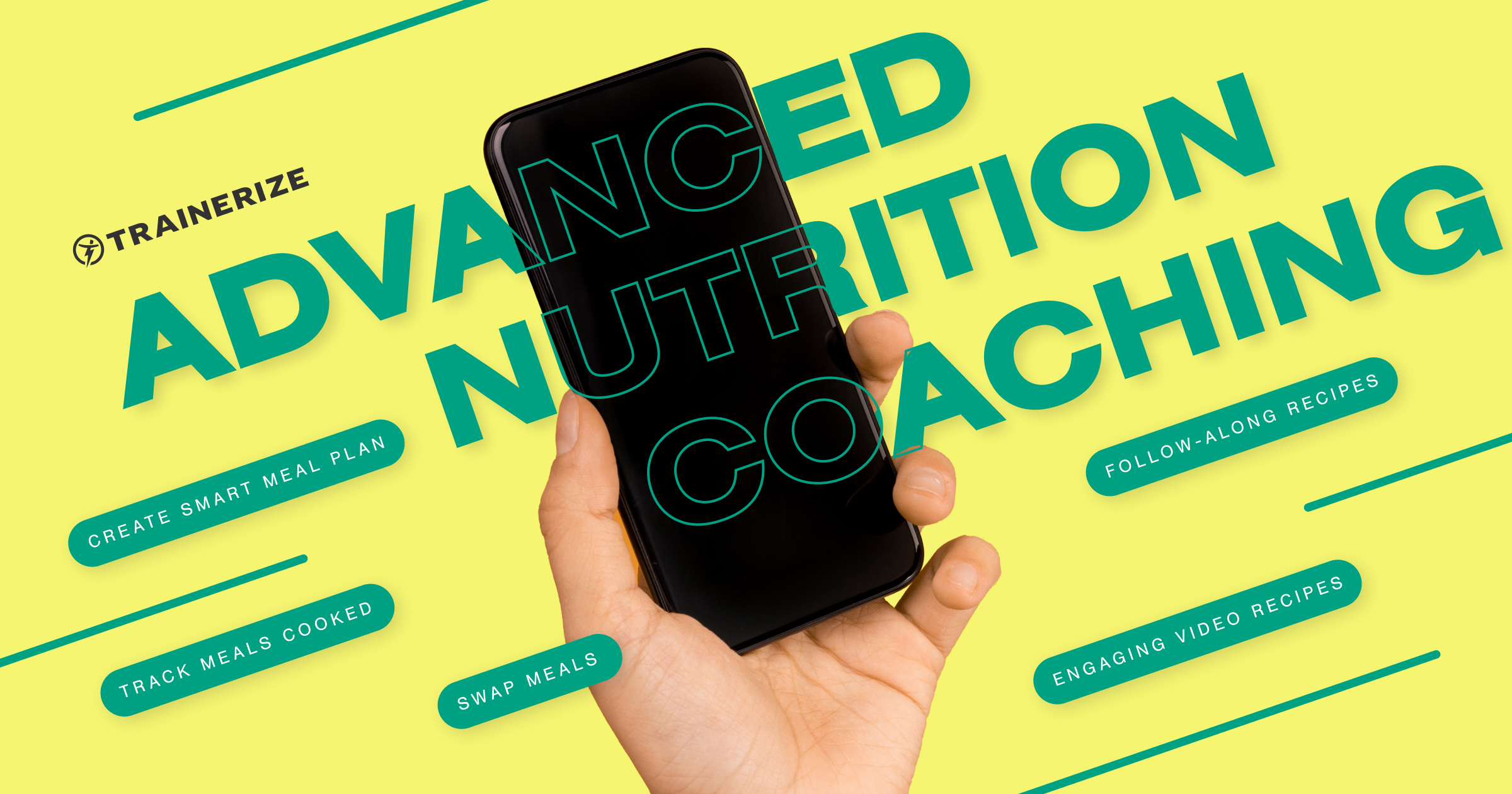 Say Hello To Our Newest Add-On: Advanced Nutrition Coaching
We're Incredibly excited to announce that a better way to deliver nutrition coaching is here with our brand new Advanced Nutrition Coaching add-on! This add-on will make it easy for you to generate and deliver personalized meal plans in seconds, so you can spend less time building meal plans from scratch and more time coaching clients. 
Right now, you'll be able to generate meal plans using the Smart Meal Planner feature. But we have more nutrition coaching features coming in the near future, like the ability to create custom meals, that are exclusive to those who have the add-on.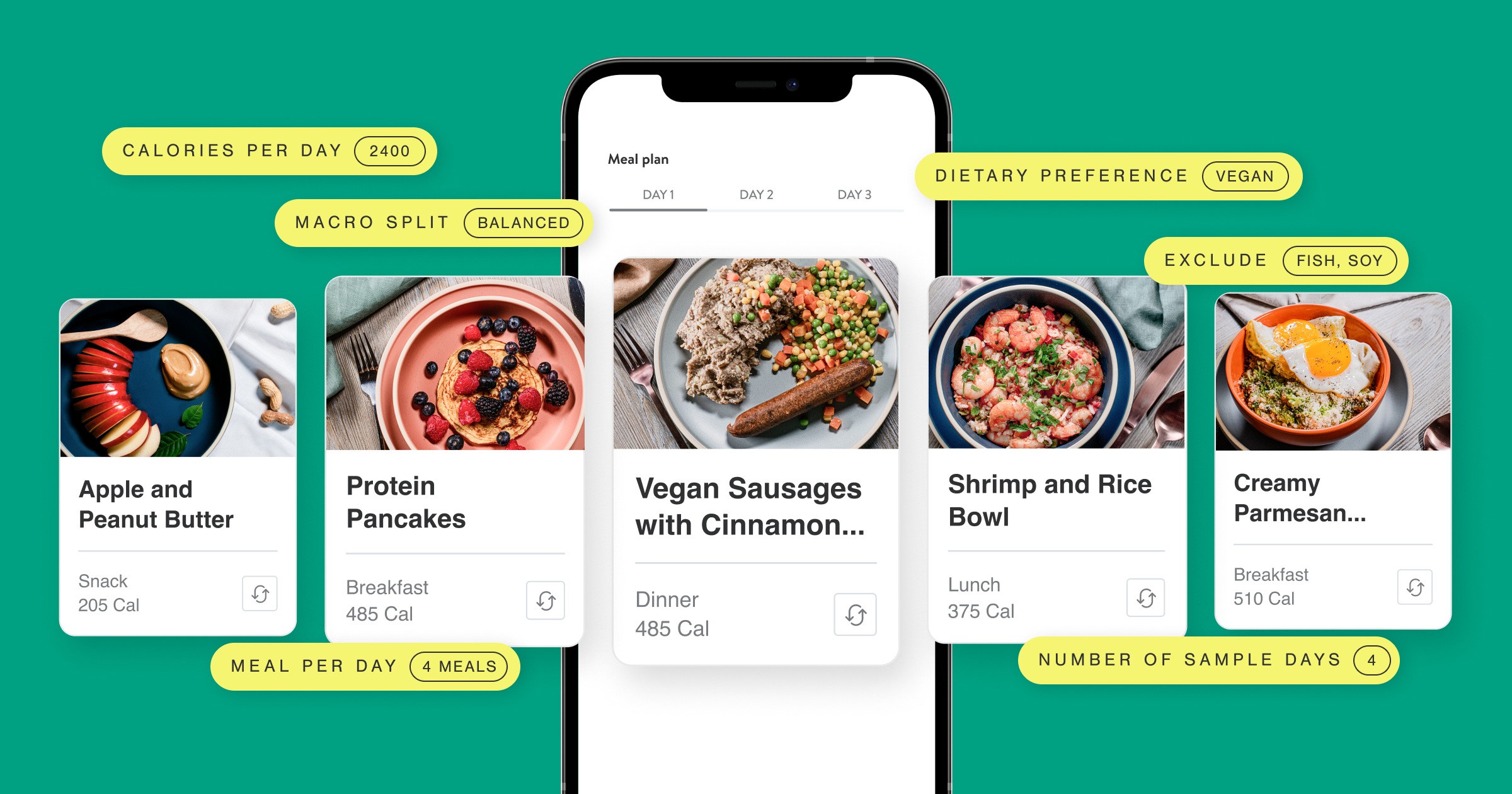 Easily Deliver Meal Plan Guides with the Smart Meal Planner
It's never been easier to coach a variety of clients who have different needs and dietary preferences. If clients are looking for more guidance around what to eat, you can generate up to 3 days worth of meals for clients based on their caloric goals, macro split, dietary preferences, and more in seconds. The meal plan will get delivered to clients right away and they can follow along to engaging videos and detailed recipes as they cook.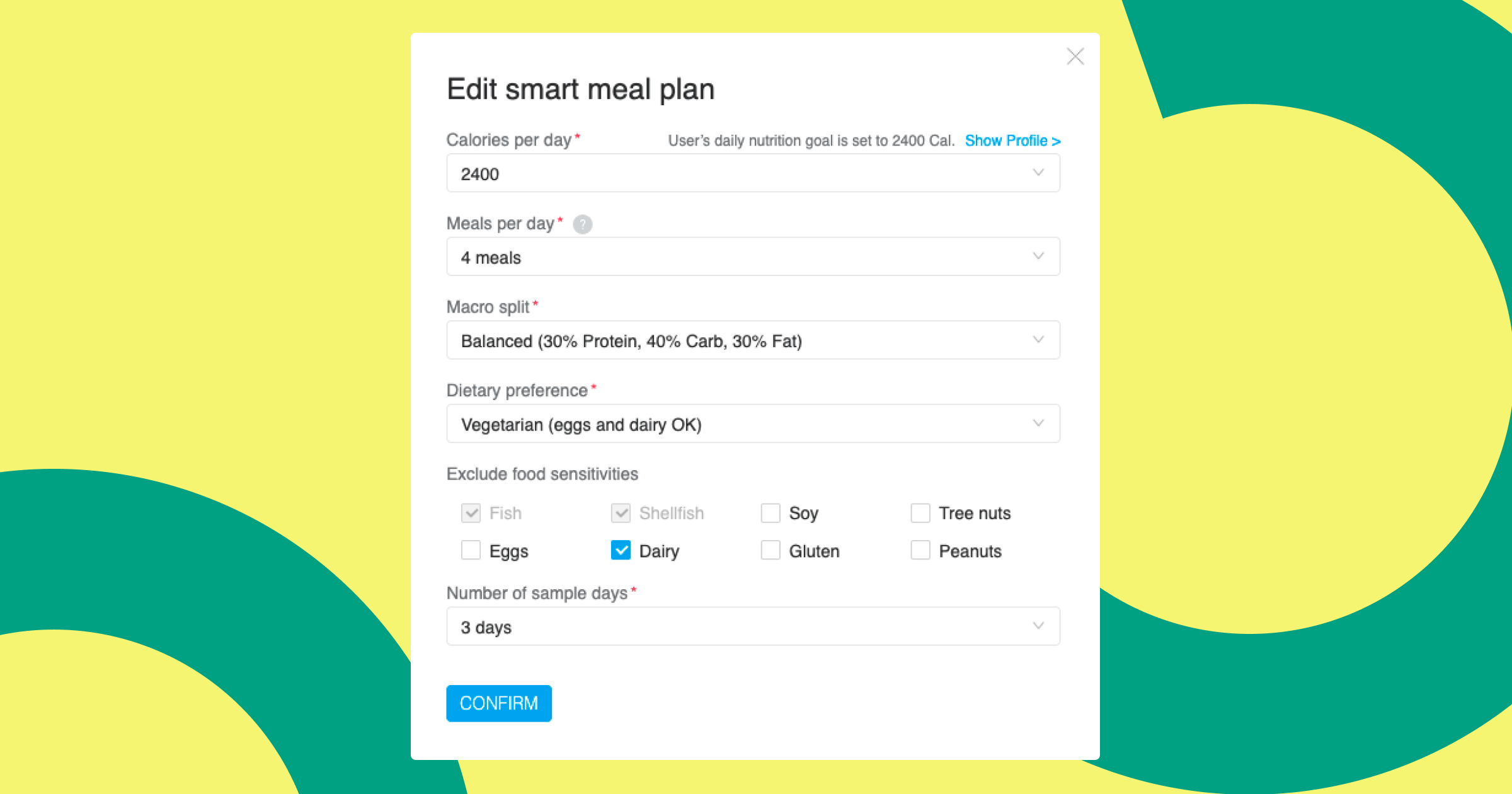 When creating a smart meal plan coaches have the option to customize it based on several criteria:
Number of calories per day
Number of meals per day (choose between 3 and 6 meals)
Macro split for the meals (choose between Balanced, Low Carbs, Low Fat)*** 

Balanced (40% Carb, 30% Protein, 30% Fat)
Low carb (20% Carb, 30% Protein, 50% Fat)
Low fat (30% Carb, 50% Protein, 20% Fat)
Dietary preference (choose between General, Vegan, Vegetarian, Pescatarian and Paleo)
Excluding food sensitivities (select to exclude Fish, Eggs, Dairy, Shellfish, Soy, Gluten, Tree Nuts, Peanuts)
Coaches can customize frequency delivery and select how many sample meal plan days they want their clients to receive (1-3 days).
Extra features your clients will love
Once you hit generate, your clients will then see their meal plan suggestions right away! They can follow along engaging videos and recipes as they cook, easily track the foods that they cook in-app, swap meals for similar alternatives to discover new recipes.
Clients can Quickly Track Meals with a Tap of a Button
Tracking meals in full detail can be tiring if you're always cooking new meals–but now it doesn't have to be! We've made it incredibly easy for your clients to track the meals that they cook from their meal plan right with-in the Trainerize app.
All they need to do is tap "Ate Today" or select which date on the calendar they want to log the meal for–and viola! It's tracked and you can see that they've been following along to your meal plan suggestions!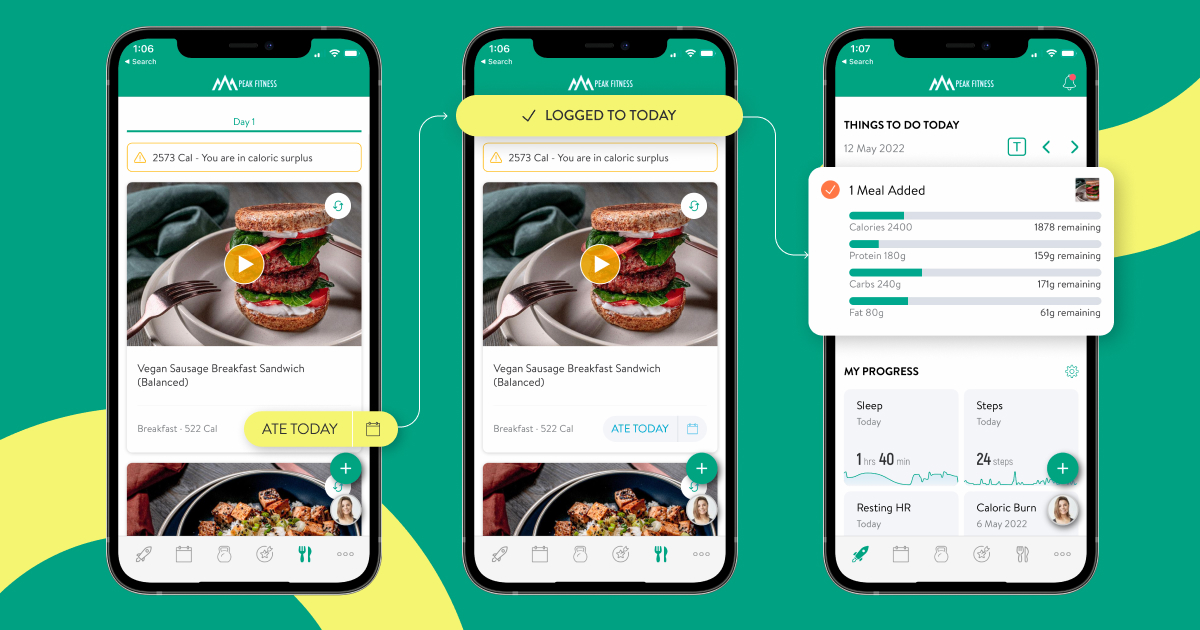 Swap Meals for Other Healthy Alternatives 
Once you've hit generate, you can curate their meal plan even further. Know your client won't like a particular recipe? It's easy to swap it out for similar meals that still hit all of your clients goals and preferences. Plus, clients can also swap the meals themselves right within the app–that way they can suit the meal plan to their own taste preferences and discover new recipes to cook!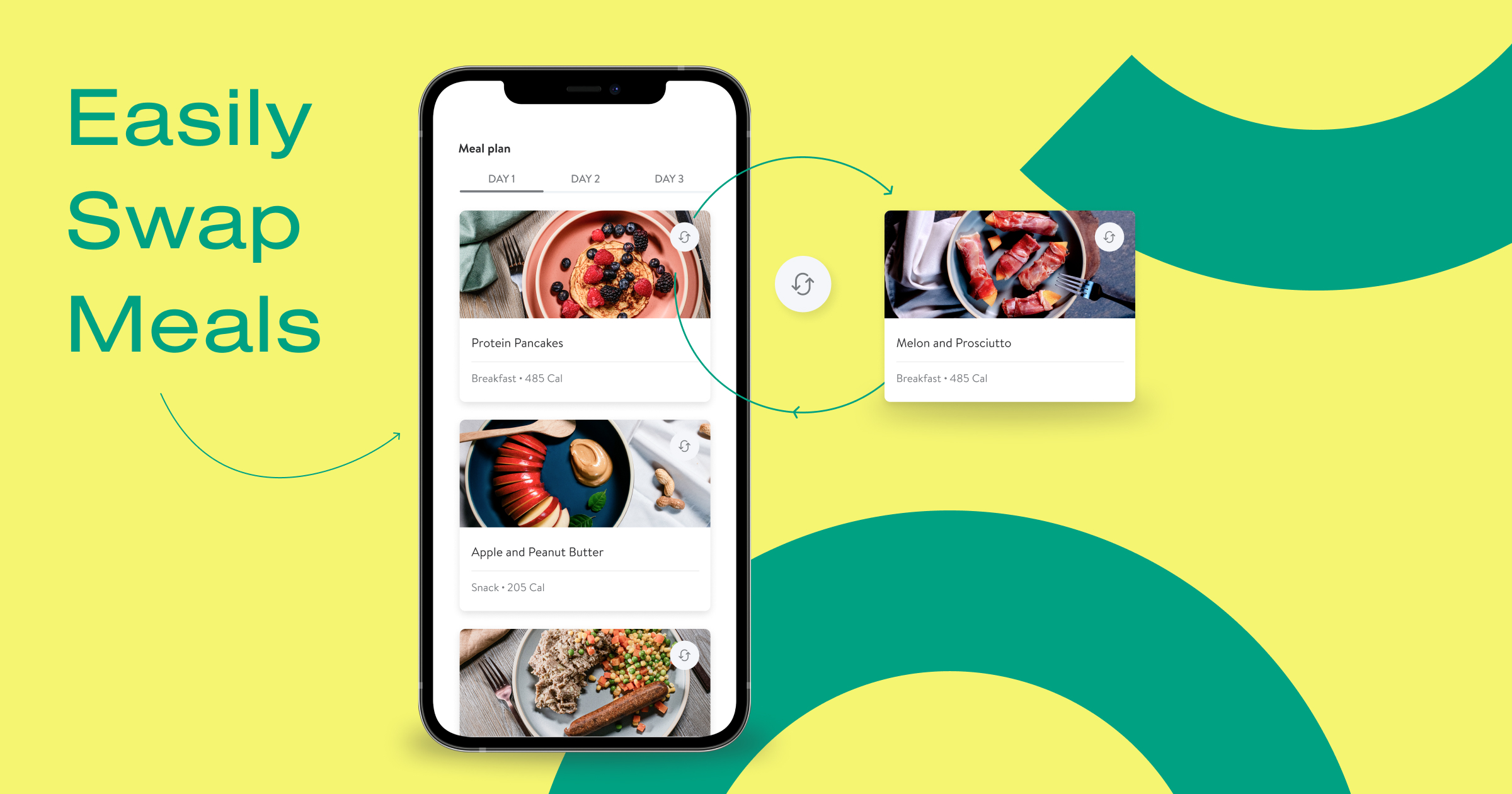 Why You And Your Clients Will Love This New Nutrition Feature: 
Save time building meal plans and curating recipes from scratch – also save time refreshing client meal plans every week, they can do it themselves!
Easily create individualized, custom meal plan guides for each client based on their own nutrition, macro goals, frequency and dietary preferences.
Clients can swap out meals for similar alternatives to better suit their taste buds and they can explore new meals to cook
Clients can quickly track the full calories and macros of the meals that they cook to make meal tracking easy and quick
Want to see TZ Smart Meal Planner in action and learn more?
Ready to build your smart meal plans, but need a bit more guidance? Check out our how-to-video below where we'll walk you through the steps and what it looks like!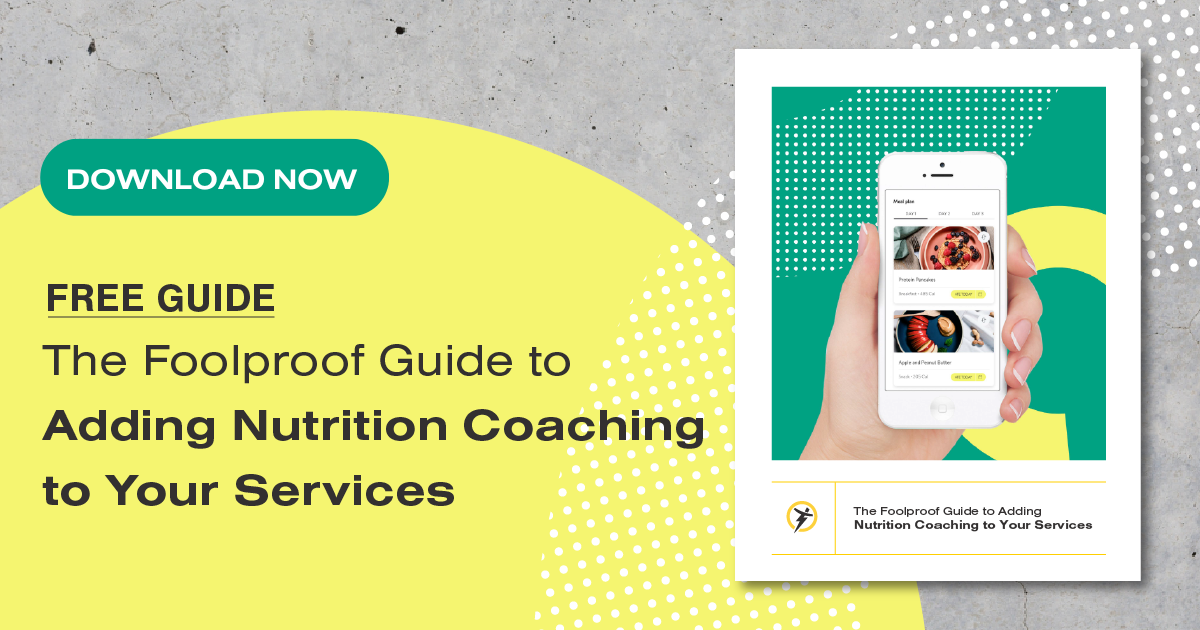 Plus, don't miss our on-demand Nutrition Coaching webinar. Save your spot now!
There's more to come!
We have a lot in store when it comes to delivering nutrition coaching. Over the next few months we'll be adding more powerful nutrition features to the Advanced Nutrition Coaching add-on, stay tuned! 
Have a feature on your wishlist? 
As you know, we're always listening to you—our amazing #TZtrainers. We love using your ideas and feedback to help make Trainerize the best app possible for your fitness business.  
Let us know what other nutrition features you would like to see as part of the Smart Meal Planner or current functionality, or vote on other suggested ideas here.