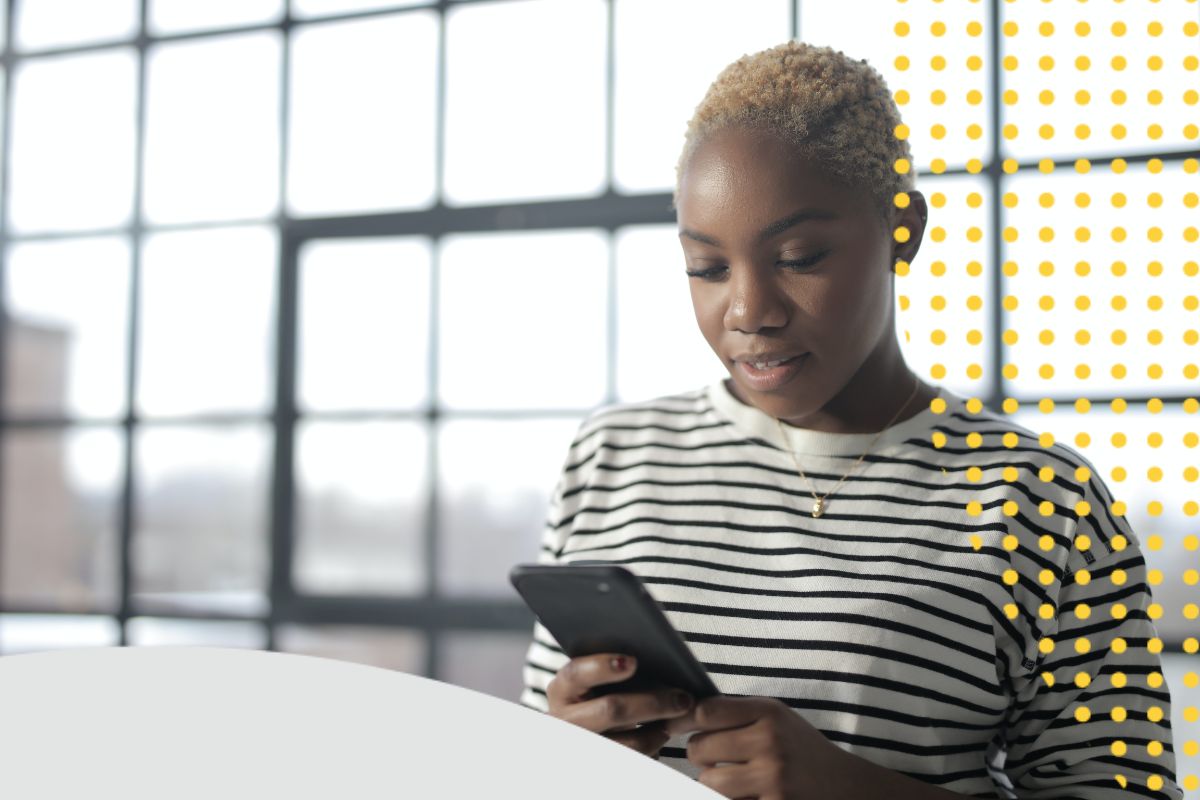 Advertising your fitness business doesn't need to cost you an arm and a leg! In fact, there are lots of ways to get out there and promote your business through free or low-cost marketing channels. To help you get started, we've developed a list of the 13 best ways to advertise your personal training business this year.
1. Dedicate time to your website content
Your website is the perfect place to pitch what you do. So, take the time to think about your unique skills and what sets your personal training business apart. And then start pointing people toward your website.
Some tips to keep in mind are to keep your website visually appealing. It might be worth investing in some professional photos. If you train in a particular space, you should showcase some pictures of you in action there too.
In terms of cost, a website is relatively cost-effective to run, and your hosting fees should cost you no more than $40 per month, depending on what platform you use.
2. Write guest blogs for high-authority sites
Blogging is a great advertising tool for your business that is often overlooked. It's a great way to get your personal fitness brand out there and position yourself as an expert in the industry.
Another great way to use blogging to promote your business is by writing guest posts for high-authority sites with lots of traffic. Yes, you're giving your time away for free, but you're also leveraging from their wider audience and reach. So, make a list of high authority websites in your niche and then reach out and ask people to write a guest blog post.
3. Leverage social media
We know that we've said it a time or two, but social media is a great promotional tool to advertise your business for free. And once you get things going it can also be a great place to pay for advertising to target your ideal audience too.
When leveraging social media, you'll want to spend some time connecting with your followers on a daily basis. It's also important to comment on accounts you follow and answer people's questions on threads in community groups.
Similarly, holding live sessions and hosting live interviews are all great ways to showcase your abilities and promote your skills on social.
Finally, make sure you also do your research to see what your competitors are posting and what hashtags they use. This can go a long way in reaching a wider audience.
4. Send emails consistently
Email is a great way to interact with your target audience and promote your personal training services and packages. Trying to build a good nurturing sequence of at least three emails for people who sign up for your newsletter or download your lead magnet. This is a great way to introduce yourself and promote what you do and an opportunity to advertise any introductory offers you might have.
On top of a nurturing sequence, be sure to send a regular weekly email to your audience. But before you do, take the time to really think about how you'll set your newsletter apart. Some great ways to start are to offer weekly exercise or nutrition tips to people that they won't find on any other of your channels. This will keep people engaged and interested in reading your emails weekly.
🔗 Build top-notch client relationships
FREE GUIDE: The Ultimate Guide to Client Engagement
5. Encourage referrals
Referral programs are one of the best ways to advertise your services through word of mouth and get potential clients through your doors. Referrals are great because they are warm leads who have already heard through their friends how great your services are. So be sure to offer your current clientele buddy discounts and referral incentives. And remember that the best referral strategies offer an incentive to both the referral and the referee.
6. Maximize your visibility online
When it comes to promoting and advertising your business, ranking high on search engines is one of the best organic ways to get there. So, be sure to claim your Google My Business page and invest in some good SEO optimization when you're ready. When your website is optimized, your site will appear when people search for keywords related to your business.
Another way to maximize your business online is to post your business in as many free fitness directories as possible. Not only will this help your SEO, but it will help you be visible when people search for personal training businesses in your area. Think of it as free advertising!
7. Offer clients something that will entice them to take action
Be sure to offer incentives and promotions that entice people to take action in a timely manner. For example, running promotions at certain times of the year, like New Year's, when people are highly motivated to workout, is a great way to bring in new clients. You can also promote your services by running fitness incentives throughout the year.
8.  Flyers and cards
It might be old school, but flyers and business cards are still a great way to promote your fitness business to your local community. Look into putting flyers up at your local libraries, coffee shops and community centres and asking local businesses in the health and fitness industry if you can leave business cards for their clients to grab when they shop. You'll be surprised by how many people this age-old tactic brings through the door.
9. Join a networking group
Networking groups are a great way to get referrals, and there are so many out there to choose from. Whether you choose a group like BNA that is specifically designed for lead passing or you partake in some of the local networking events hosted by business associations or the local chamber of commerce in your area, it's a great way to get your name out there!
10. Run a 6-8 week program
Starting a program, whether online or in person, is a great way to promote your services and pull more people in. Look for spaces where you can offer a program or class, whether outside or at a local community centre. And don't be afraid to contact businesses and offer their members a 6-8 week program. After all, these days, many companies are focused on keeping their employees happy and healthy both mentally and physically.
11. Testimonials
There's really no better way to promote your business than with a handful of awesome testimonials. Don't be afraid to plaster them everywhere and if possible, get some video testimonials too. People will resonate when they see how your services have changed other people's lives, and there is no better way to promote your services than that!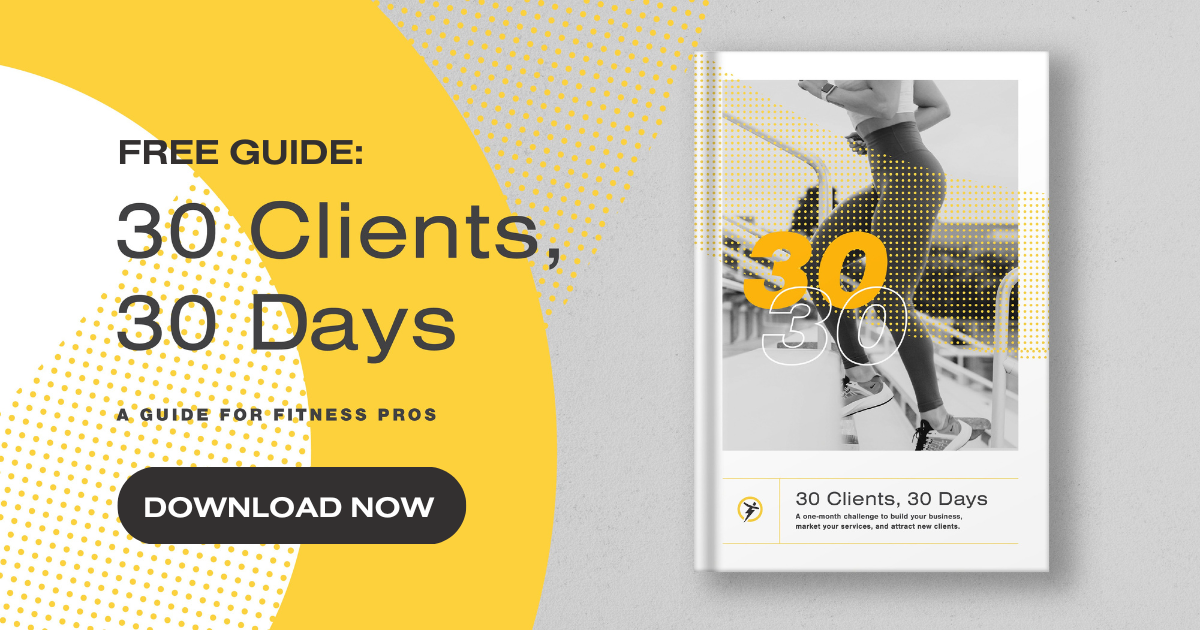 12.  Partner with other health businesses
Work collaboratively with other businesses to promote each other's businesses and offerings. Whether you offer a free class to their clients or host a workshop together, it all goes a long way to promoting your business and skills.
13. Offer an affiliate program
By offering an affiliate program, you're able to have others advertise and promote your business for free. When people sign up for your services, your affiliates will get an incentive or small commission for having you as an affiliate on their site. It's a win-win for all.
Finally, promoting your personal training business does not have to be complicated. Trainerize can help you organize new leads and marketing.
Take your personal training game to the next level?
Start your free 30-day trial of Trainerize.