Take it from me, an online trainer with a growing online business: your website is absolutely essential to capturing leads and converting new customers. I cannot stress this enough.
But just having a website up and running is not enough! It must be easy to access, easy to read, easy to navigate. It should also lead your prospects from point A of finding you to point B of hiring you. Your website is quite literally the entrance to your fitness studio and needs to be as professional and clean as possible, as well as give off the same energy you want your target audience to be attracted to.
Here are three key tips to amp up your website and web presence to ensure a smooth sales delivery:
1. Automate your calls-to-action
So many times you go to a website that almost looks like a floating business card rather than an interactive experience. For example, you see a website that has the person's information, maybe their background, and then a contact me page for more information. While this may seem straight forward to your prospect, they still have no idea what to do from there. You will likely not receive many submissions from your contact me form.
Instead, create a flowing system of automations that brings your prospect from point A to point B smoothly and effectively. For instance, on the very first homepage of your website, have a button that says something like "Click here to view my online training services." That button will lead them directly to your online training services rather than them having to try and find where your services are located. Then when that person clicks to that page they see your services laid out neatly followed by, perhaps, another button that says "Click here to apply for online training." That button then brings them to your application which then leads to a prospect ready to work with you.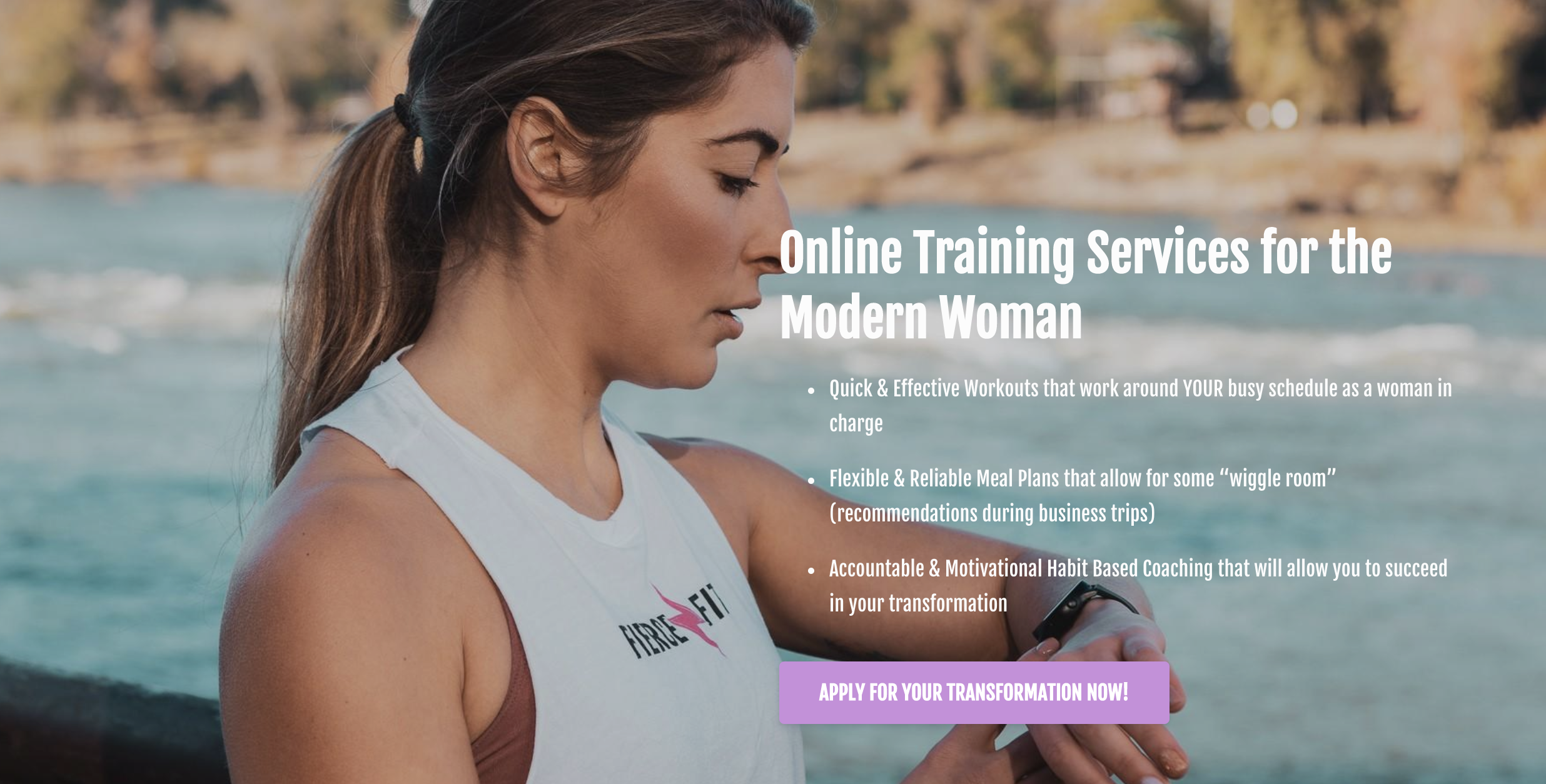 There are many different call to action buttons that you can use throughout your website but make sure it all flows and is easily reachable, i.e. towards the top of each page. Remember, as humans our attention spans are short and let's be honest, we can be a bit lazy. Which is why having a smoothly running automated website will be great to keep their attention while bringing them through your sales funnel.
Want to see how easy it is to train online?

Start your free 30-day trial of Trainerize.
2. Use professional photography
Your future prospect wants to know you are a true expert in your field. They want to know you're a professional with credentials to back it up. You may be thinking to yourself "Well stock photos are professional and they can get my point across". Yes, even though stock photos are professional, they're still not pictures of YOU. Remember, your prospect is not just looking for any training services (there are millions out there), they're looking for a particular person who matches their needs.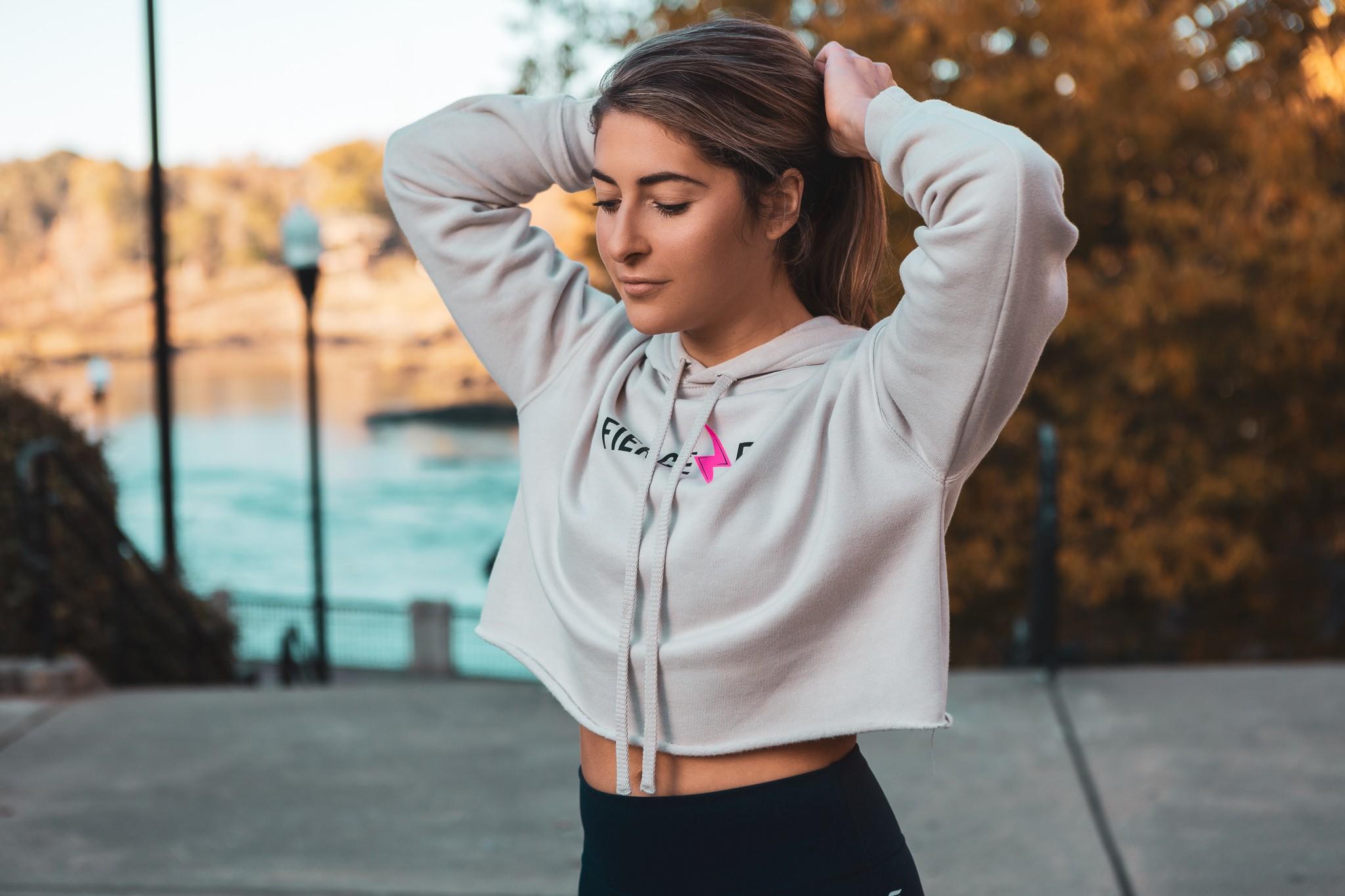 Having professional photos throughout your website will help them understand that they're not just hiring a robot behind a screen, they're hiring a real person who will help them reach their goals. Additionally, professional photos really ups the professional feel of your website, and therefore also the feel of your business as a whole. If professional photos aren't an option, try some budget-friendly iPhone photography tips.
3. Use keywords clearly and legibly
The keywords you use for your specific target audience are so important in order to get their attention. For example, if I am a fitness coach looking to help men over 40 increase their energy and muscle, I would use keywords such as: men, muscle gain, increased energy, increased stamina, decrease body fat, etc. Draw in your target audience with these keywords! (Don't forget to use your brand keywords, including your name and business name, throughout your site too!)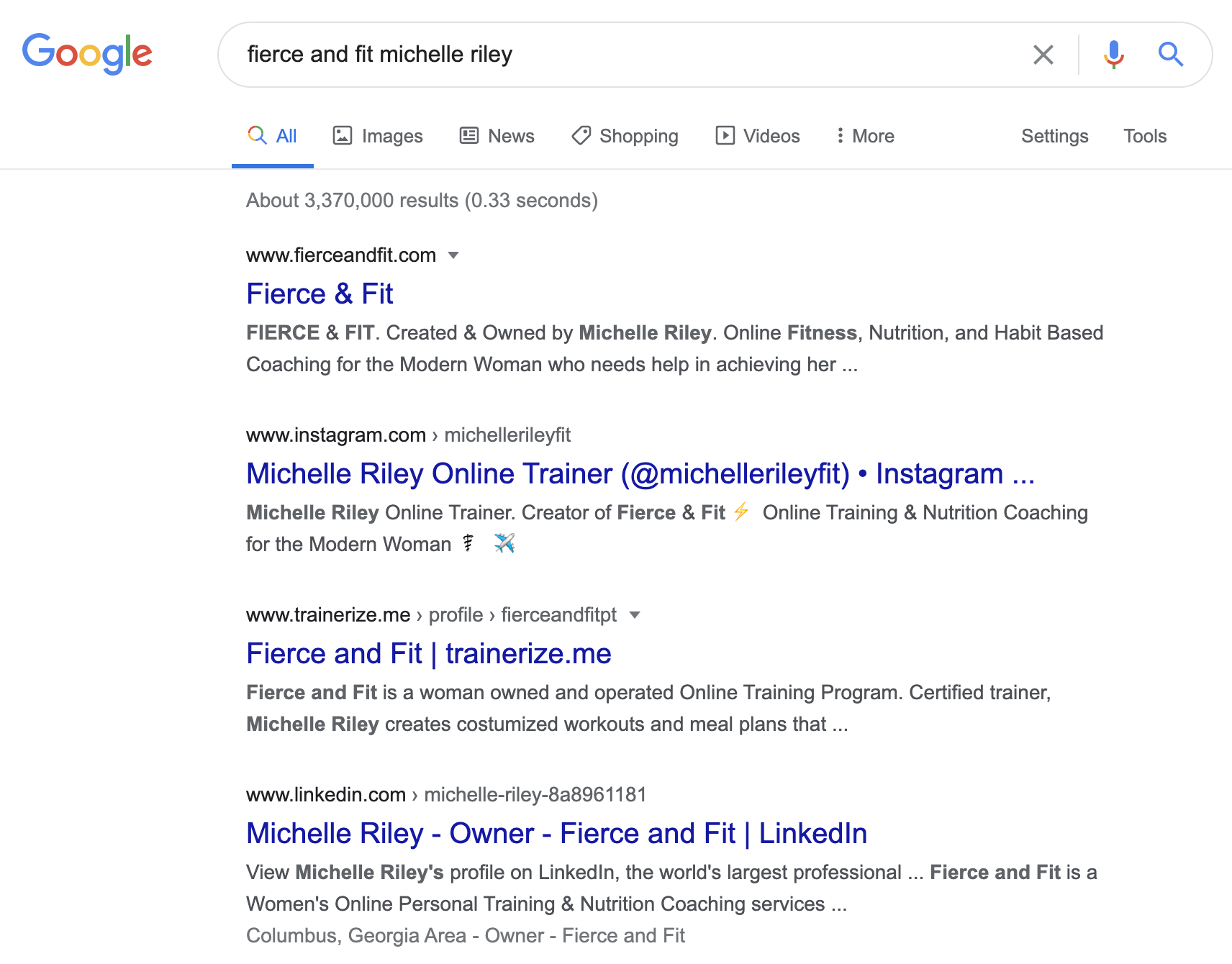 Using your keywords frequently throughout your website will help your SEO as well. (SEO stands for search engine optimization.) When someone goes to search for an online trainer using those same keywords (or your name and business name!), your website will be more likely to be listed towards the top of their web search because of the keyword match. Make sure your website has easy readability for your future prospect to find you and book you as their trainer.
Along with these three tips it's so important to have a website that runs smoothly. I suggest every month or so to go through your own website and making sure each button works and that no links are broken to ensure it's easy for your prospects to navigate. As an online trainer, your business is no longer a "brick and mortar" business, so your website must act as that place of service. Remember this as you build out and amp up your own website to grow and scale your online fitness business.
Take your Fitness Business to the next level.
Start your free 30-day trial of Trainerize.