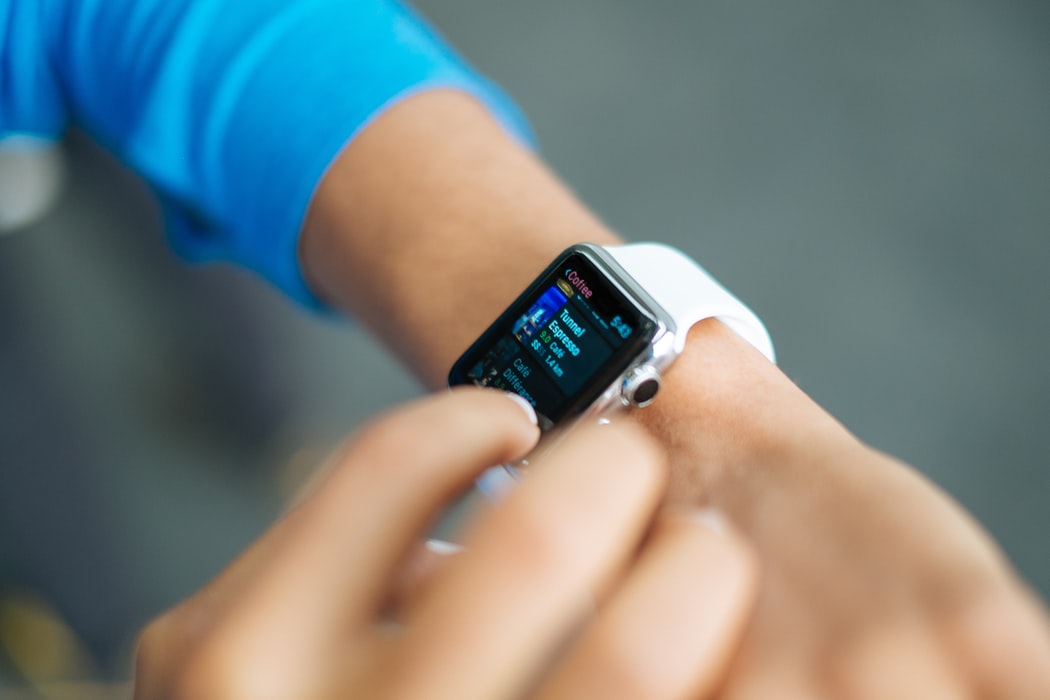 When training clients strictly online, sometimes it can be more difficult to hold them accountable. Motivating clients is different online than in person… and you need to figure out what works for each client. All clients are different! Motivation varies by person. Depending on their goals and lifestyle, we need to identify the best way to motivate each client! We need to encourage them to achieve their goals, remain consistent with workouts, and commit to healthy eating.
Trainerize is amazing for client accountability and motivation. The app offers features for workout scheduling, habit coaching, check-in messages, groups, and so much more. But hey, there is always room for more strategies, right?
Enter wearable devices
I feel like activity trackers have really exploded in the past year or two. Everyone is looking for any help they can find for being held accountable and reaching their fitness goals. Wearing activity trackers can help clients (and ourselves!) track daily movement, resting and workout heart rate, sleep, workouts, and so much more. And not only is it tracking those stats, but it's reporting them in real-time, which builds momentum and awareness.
And now, with Trainerize's new Apple Watch app, there are even more options to integrate the Watch with Trainerize! Plus, you can integrate other fitness trackers and wearable devices with your clients' Trainerize apps—super helpful for keeping all of their data in one place and for motivating them!
Take your Fitness Business digital.
Activate your free 30-day trial of Trainerize. 
Create challenges for clients
Not only does encouraging clients to sync their wearable devices to Trainerize help with data tracking on your end, it also helps clients really see their fitness improvements and tracked workouts all in one place. It'll also help you make informed choices about their training plan going forward!
One way to motivate clients a little bit more is to use this data from their wearable to set personal daily or weekly goals for them. This could include step challenges, resting heart rate goals, and whatever you feel will help motivate your clients to reach their goals.
Link Trainerize to your own wearable
This is great for client accountability. I link my own smartwatch to Trainerize in order to receive notifications when clients check-in or complete workouts. Then, I make sure my clients know that I get instant notifications. This not only makes them think twice about skipping the workout, but it also allows me to instantly respond and give them a high five or a quick message of encouragement for getting it done. Depending on how many clients you have, you might want to be careful with this one! However, it's a great way to hold clients accountable and motivate them if you have the capability to answer them all.
Plus, soon there will be a trainer version of Trainerize's Apple Watch app! So stay tuned for that.
Want to learn more about how Trainerize + Wearables can impact your fitness business? Try a 30-day trial of Trainerize!
Up your Personal Training game.
Activate your free 30-day trial of Trainerize.