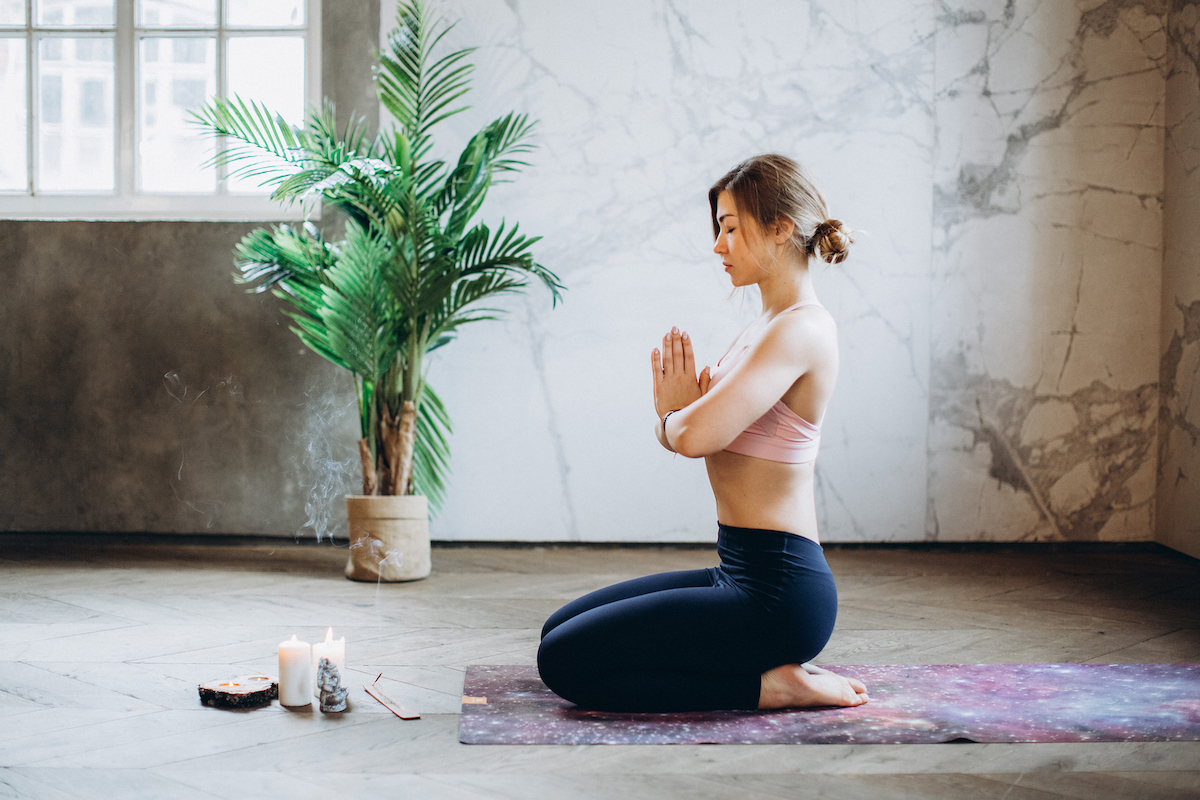 When you hear the term "wellness," what do you think about? The Instagram hashtag? (Which has been used on 39 million posts, by the way.) The Goop empire? (Thanks for that, Gwyneth.) The Oxford Learner's Dictionary definition? Maybe not, but here it is anyways: "Wellness is the state of being healthy."
According to Google Trends, interest in the search term "wellness" has been steadily on the rise since 2004, with a spike in 2017. (Interest appears to have dropped in March and April 2020—possibly due to the COVID-19 crisis?) It's a term we hear all the time, but what exactly is wellness… and how do we achieve it?
What is wellness?
Wellness as an industry
As wellness industry trends like gua sha tools and reiki treatments and juice cleanses become more mainstream, it seems like there's always a new wave of wellness products that require purchase. Goop and its Netflix show The Goop Lab have been criticized for its exclusionary, out-of-touch approach to wellness. Wellness isn't something you buy, it's something you work towards… right?
It's becoming both. The wellness economy, as the National Wellness Institute calls it, is made up of industries that enable consumers to incorporate wellness activities and lifestyles into their daily lives. That's pretty broad! We hear about the wellness industry all the time, from Instagram influencers, big box beauty stores like Sephora, and brands like Saje Natural Wellness (it's right there in the name!) and vitamin brands Care/of and Seed that have both shaped the industry and profited from it! We haven't even mentioned wellness tourism or the spa economy. Research shows that annual wellness expenditures are $4.2 trillion globally.
Up your Personal Training game.
Activate your free 30-day trial of Trainerize. 
Wellness as a concept
However, at its core, personal wellness is also a mindset, and a goal. It's about eating healthy, staying hydrated, sleeping well, being content, living pain-free, enriching the mind, and maintaining a good quality of life.
The Global Wellness Institute cites a model that identifies six dimensions of wellness on their website: physical, mental, emotional, spiritual, social, and environmental. Notice that the model is interdependent. Just because personal training is a physical act doesn't mean it doesn't impact other parts of a client's overall wellness!
As a personal trainer, you understand the connection between mental health and physical health, for example—a client's success in reaching their fitness goals goes far beyond what goes on during training sessions.
What is wellness coaching?
So what about coaching your clients on wellness? Generally, wellness coaches will focus on establishing strategies to improve different elements of their clients' lives.
According to the Institute for Wellness Education, "Wellness Coaching can be dedicated occupation, but it doesn't have to be. Anyone in a position to help and influence others can serve as a Wellness Coach by incorporating the science-based tools of wellness coaching into what they already do." This includes personal trainers! The Institute says that coaches don't prescribe solutions—they guide clients through their personal path to "greater well-being."
As a personal trainer, the biggest impact you can have is on the physical. Ideally the mental, emotional, and social will fall in place from there. But working from a place of empathy and understanding of your clients' overall wellness needs will enable bigger impact.
How wellness can expand your business and benefit your clients
By considering a client's overall wellness, trainers can develop stronger, more impactful relationships with their clients—and likely earn more leads as well! Even without a certificate in wellness coaching, introductory courses can help trainers work with a greater awareness for overall wellness. Further, through a focus on healthy mindset, the value of self-care, and the importance of prioritizing mental health, personal trainers can support holistic health. Habit coaching can also support these kinds of initiatives!
Just by being wellness-focused, you may attract more clients because of your perspective on the whole picture of health. And with added certification, you might even be able to diversify your client list and revenue, and reach a new kind of target market.
It's a massive opportunity to grow your business. After all, global annual wellness spending is half as much as the $7.3 trillion spent on global health each year.
Given fitness and wellness are different, yet so closely interlinked, combining certifications in both can be extremely lucrative. Widening one's scope as a trainer also offers a chance to garner more insights on clients and connect with them on a deeper level, encouraging retention and increasing engagement. Plus, it's all about being healthier! Isn't that what every trainer wants for their clients? To learn more about integrative approaches to coaching, check out Habit Coaching and consider a 30-day free trial of Trainerize.
Take your Fitness Business to the next level.
Activate your free 30-day trial of Trainerize.