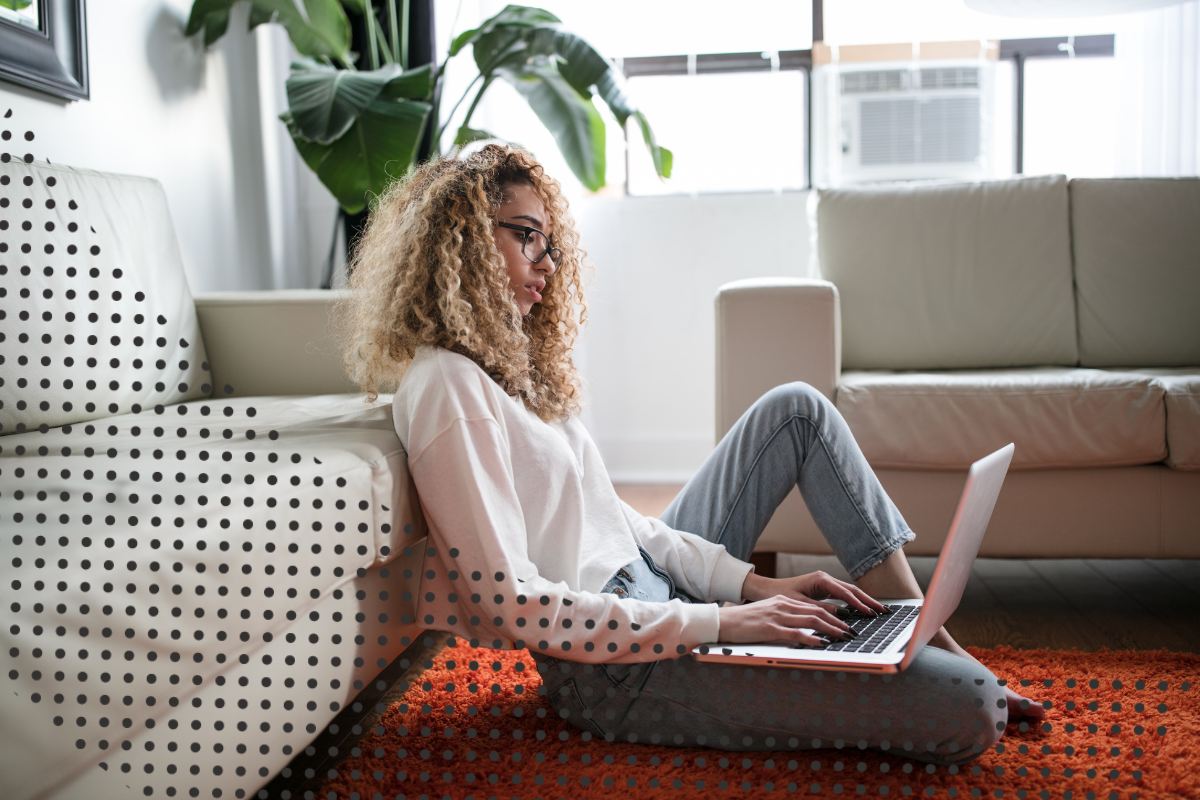 Imagine running a personal training business fully online. Instead of juggling your schedule, moving equipment, and eating lunch in your car, you're free to build your business, scale your revenue, and live a life of freedom.
Added benefits? Getting to niche down to serve your ideal client base and growing your skills way beyond fitness. As well as pivoting your business however you want to.
Growing your online personal training business could be your ticket to higher income and better work-life balance. Here at Trainerize, we know a thing or two about online personal training. Let's dig into the benefits, the breakdown, and how to grow your own online personal training business.
The benefits of an online personal training business
Now remember, online personal training doesn't mean just offering live video training. That's one offering that can be included, but online training can mean lots of other things! Like setting a workout schedule for your clients and providing a nutrition plan.
Or sending programs for them to follow on their own time. As well as messaging with them to keep them motivated, and holding check-in calls to adjust their programming. You could also provide access to a series of video workouts on strength training. Or, add clients to group chats where they can find kinship with others!
With that in mind, here are four key benefits of running an online personal training business:
Flexibility
Forget being at the gym for a daily split shift from 6-9am and again from 5-9pm! With online personal training, you'll be coaching your clients on your schedule and they'll be training on theirs. With automated program delivery and tools like self-booking for one-on-one video call sessions, you have the power to set your schedule and stick to it. This makes it easier to keep a healthy work-life balance.
Streamlined operations
No more spreadsheets, no more juggling 5 different online tools. By using an app like Trainerize means your client profiles, training programs, invoicing and billing are all in one tool! Plus, automations through Trainerize and add-ons like Zapier mean you set up systems once and they work forever. No more petty tasks and repetitive admin.
Scaling
Instead of trading your time for money, online personal training businesses have the opportunity to sell flat-rate products. This allows you to take on more clients and scale your revenue.
You can only sell so many in-person hours to make a living as an in-person personal trainer. But with online offerings, you can sell all types of products and services! Things like:
Group training with group messaging
Habit and lifestyle coaching
Nutrition coaching
Meal plans
Downloadable guides and templates
Bootcamps or fitness challenges
One-on-one video call sessions
Video workout library
Improved reach
As mentioned above, online coaching allows you to niche down to target your ideal client—thanks to losing the restrictions of geography! When you can reach every person who fits into your target niche, you can be a lot more specific with your brand and offerings! Say your passion is helping new moms with body-positive post-partum fitness programming—you can reach them all around the world! With online personal training, you can have a broader reach—but an opportunity to focus even more closely on a key niche.
What equipment does an online personal trainer need?
Workout equipment
With online personal training, your clients could be working out anywhere. Including in their home, in the park, or in a gym. But, you may not know exactly what equipment they'll have on hand.
Depending on your niche and training style, it may be best to keep equipment simple. At least when you're starting out with your online personal training business! For basic workout equipment, consider having the following:
dumbbells and/or kettlebells
booty bands
balance ball
Consider where your clients are more likely to work out when planning your own equipment. If your clients are working out in gyms, then you can include machines in your programs too!
For those that are likely to work out at home, then a slam ball or skipping rope probably isn't great. Do they have a Peloton? If so, consider integrating that into their cardio workouts!
🔗 Discover the business models that will scale your business:
Tech equipment
Being an online trainer may require some additional equipment that you may not have needed as an in-person trainer. For example, a camera or high-quality smart phone for filming workouts and conducting photoshoots. You may also need items like lighting, microphones, or video editing software.
You'll also need a functioning laptop computer and memberships for a few powerful apps—including Trainerize!
Are there any disadvantages to online personal training?
As with any business decision, of course there are some downsides to growing an online personal training business! A few possible downsides:
Some of your target clients may want in-person coaching and not be willing to switch to online.
If your clientele are beginners, they may feel intimidated by having to conduct their workouts solo.
Some clients may need more support on form than video workouts can provide.
 You may miss the vibe of being in the gym with your clients!
As with all businesses, there is some upfront setup work that will be unpaid time.
But as with all drawbacks, there are benefits to counteract all of these disadvantages. Like being able to reach clients far beyond your city. Supporting beginners who are too intimidated to go to a gym. Or allowing clients to watch demo videos repeatedly to improve their form.
Should I sell virtual personal training or pre-written programs?
If you've been debating between virtual coaching or pre-written online programs through an app, you're not alone!
What is virtual personal training?
Typically virtual personal training indicates video training. They're often held through Zoom or Google Meet face to face in real time . With Trainerize, video coaching can be delivered live through a video call session or on demand with a video library.
What are pre-written training programs?
Pre-written training programs are prepared in advance and delivered through the Trainerize app. They're typically accompanied by messaging, check-ins, and motivation from the coach. Usually trainers build a few training programs and then help clients choose the right program for them!
Plus, Trainerize provides coaches with access to pre-built programs through the Trainerize Content Libraries which will help you get started!
There are benefits to both offerings. Generally at Trainerize we recommend a mix of products and services to scale your business and diversify your revenue streams!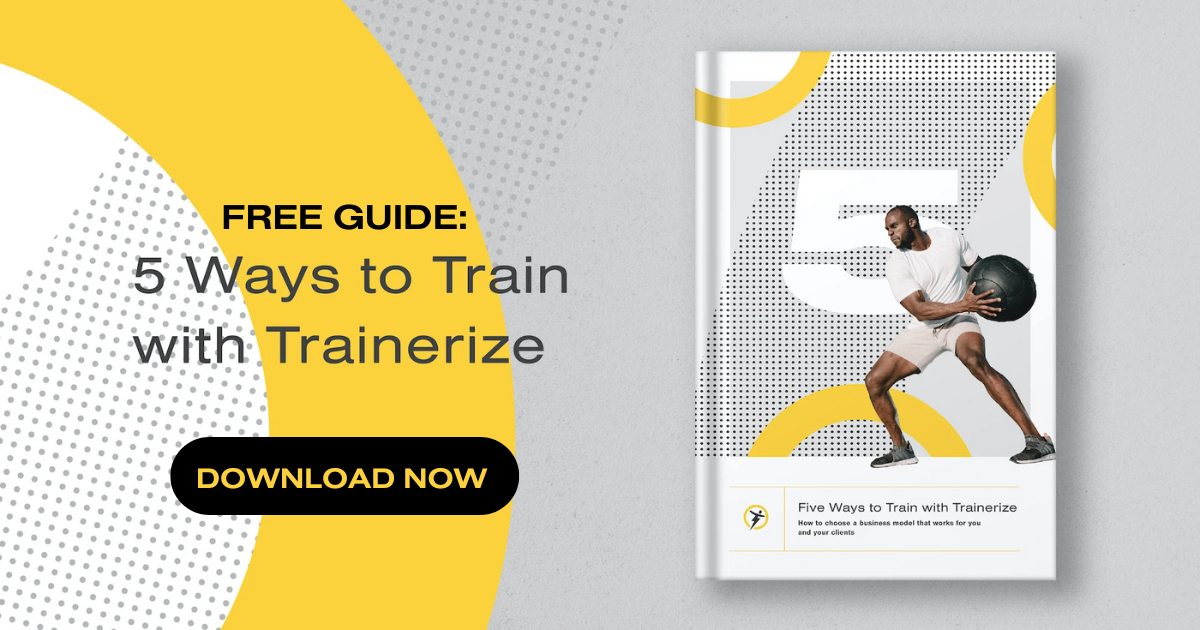 In-person vs online training
So what are the key differences between in person and online training—and why would someone choose one over the other?
What is in-person training?
In-person training is what you probably think of when you think of personal trainers. For example, someone in person, in a gym, helping a client through a workout. They might be actively participating, monitoring, motivating, or recording the workout and the client's progress. Importantly, that trainer likely only sees that clients a few times a week.
Trainerize Co-Founder Sharad Mohan has called this a "transactional" way of coaching.
What is online training?
Online training uses technology to transform personal training from transaction to relationship. Instead of seeing a client a few times a week, an online personal trainer might be interacting with their clients every day—through messaging, through habit and nutrition reminders, and through automated messages.
Using technology to deliver personal training puts the trainer at the center of the fitness ecosystem. "Tech can make that trainer a part of the client's life in a bigger, more impactful way. This level of connectivity has enhanced the trainer-client relationship in a way that supports a true 360-degree approach to health and wellness," says Mohan.
FAQs about online personal training
What can I charge?
How do I set up billing?
What types of platforms are used?
What can I charge?
Pricing your online personal training services will depend on a variety of factors. These include: your location, your education, your niche, and your competitors—as well as the actual products and services you sell!
If you already train in person, then use your current hourly rate as a starting point for your online rates! Whether you're training through a video call or in person, your time holds the same value—so you pricing there should correlate.
For online programs, the monthly membership price point is typically lower than what someone would pay for ongoing in-person sessions. So, consider that when setting your prices.
Considering integrating some online training but maintaining your in-person offerings? We call that hybrid coaching—and there's plenty of advantages to diversifying your offering and using technology to supercharge your client relationships!
How do I set up billing?
If you're moving your business online, then you want your clients to be able to purchase and pay with ease. Say goodbye to no manual billing!
When using Trainerize, all your billing will go through Trainerize Pay. So your business management software will be integrated with your training offering. With Trainerize Pay, you'll be able to sell training on your website and automatically enrol new clients with no manual effort.
What types of platforms are used?
Of course there are plenty of invoicing, business automation, and online training tools. But with Trainerize, you get all that and more to run your online personal training business with ease! With Trainerize, you can:
Build training programs
Track client progress
Manage client nutrition & healthy habits
Enjoy in-app payments
Engage your clients and build stronger relationships
Build your fitness brand
All to launch your online personal training business. 💪🏼
Imagining this new online personal training business doesn't seem so crazy now, does it? More flexibility, better work-life balance, and increased revenue are possible for you and your business in 2022! If this article has felt like a daydream, then let us at Trainerize help make your business dreams a reality.
Take your Fitness Business to the next level.
Start your free 30-day trial of Trainerize.