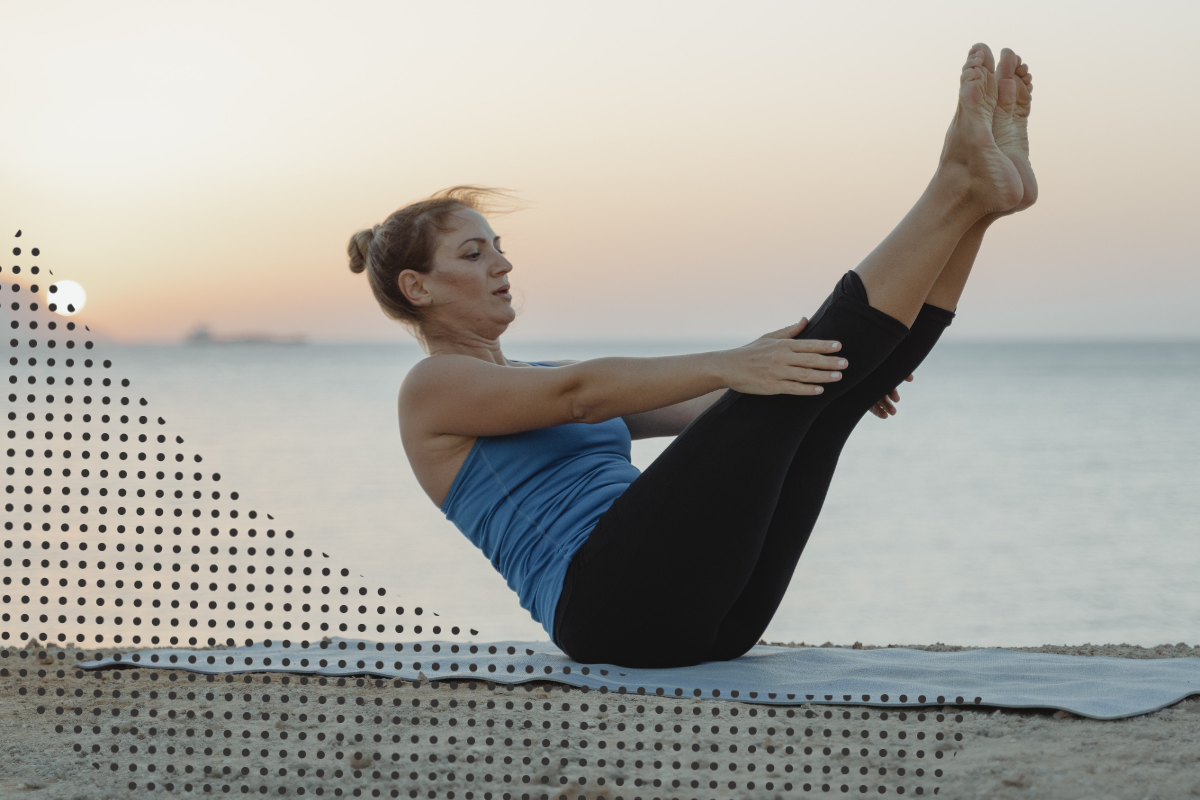 Running outdoor fitness classes is a great way to engage your community and boost your fitness income. And thanks to the pandemic, the outdoor exercise trend has soared over the past few years with no signs of slowing down anytime soon. 
As the cooler months settle in, If you live in a milder climate, there's still plenty of time to bring people together for outdoor classes. But, if that's not on your fall horizon, now's also a great time to jumpstart your planning for kicking off your outdoor fitness offerings this spring. 
Read on to learn how running outdoor fitness classes can help you target new audiences, expand your reach and engage your local community. 
What is outdoor fitness
?
Gone are the days when group fitness classes referred to outdoor bootcamp classes alone. These days, outdoor fitness classes have expanded to include; strength training, sports conditioning, HIIT classes, circuit training, yoga, Zumba and even cycling! If there's a fitness class you can dream up, the chances are high that you can host it outdoors.
While outdoor fitness classes are not new, we've seen a huge spike in outdoor offerings over the past few years. The beauty of running outdoor classes is that they can be held anywhere from beaches to parks and even outdoor rooftop patios. 
And, because outdoor classes are typically held in an open space, they generally accommodate larger groups. This means you can expand your fitness classes to even more people within your niche and expand your revenue stream. 
🔗 Learn to maximize the profitability of your clients
with a Client Retention Strategy!
The Top 4 reasons to offer outdoor fitness classes
There are many reasons to offer outdoor fitness classes, we've rounded up our top 4. 
1. It's a great revenue booster
Adding outdoor classes to your fitness offerings is a great way to boost your revenue. You can offer your classes to larger groups of people at once, increasing the amount of money you're able to earn per class. If you add a few of these to your offering per week, in no time, you'll have a great supplement to your current revenue streams.
Offering outdoor classes is also great way to reach new people within your target market and expand to other niches. For example, someone who runs a successful Zumba studio may decide to run an outdoor Zumba class for new moms in the middle of the day.
In the example above, these moms may not have otherwise been able to workout during the day, but when presented with an opportunity to bring their strollers and meet other moms outdoors, they jump on board. In this scenario, you've expanded your offerings and brought in more people (and revenue) for your classes. It's a win-win.
2. There's a Low overhead cost 
Another great advantage of outdoor fitness classes is that you have the opportunity to make overhead costs virtually nothing. Apart from your scheduling software and any equipment you decide to use, there's not very much else you need. So, for example, you can set up classes that use people's body weight and require them to bring their own mats to keep your costs low. 
Low overhead also means you can set a lower price point and attract a new segment of people who don't want or can't afford to pay high gym membership fees. 
Offering standalone options for your outdoor classes gives people the flexibility to buy packages that best suit their budget. You'll find it's a nice way to attract new clients and bring in more revenue. 
3. Classes are convenient for members
These days personal training clients are looking for convenient and flexible ways to incorporate exercise into their daily routine. So when you offer outdoor fitness classes, you suddenly expand your target market and add value to your offerings in the mind of your target audience. 
For example, many people are currently looking for the social and motivational benefits they get from group classes. However, some are still hesitant to engage in these types of classes indoors. Offering open-air classes allows you to continue to serve this segment immediately adding value to your services as a result.
With outdoor classes, you also have the flexibility to offer early morning and late night classes outside regular gym hours, potentially getting more people signing up for classes.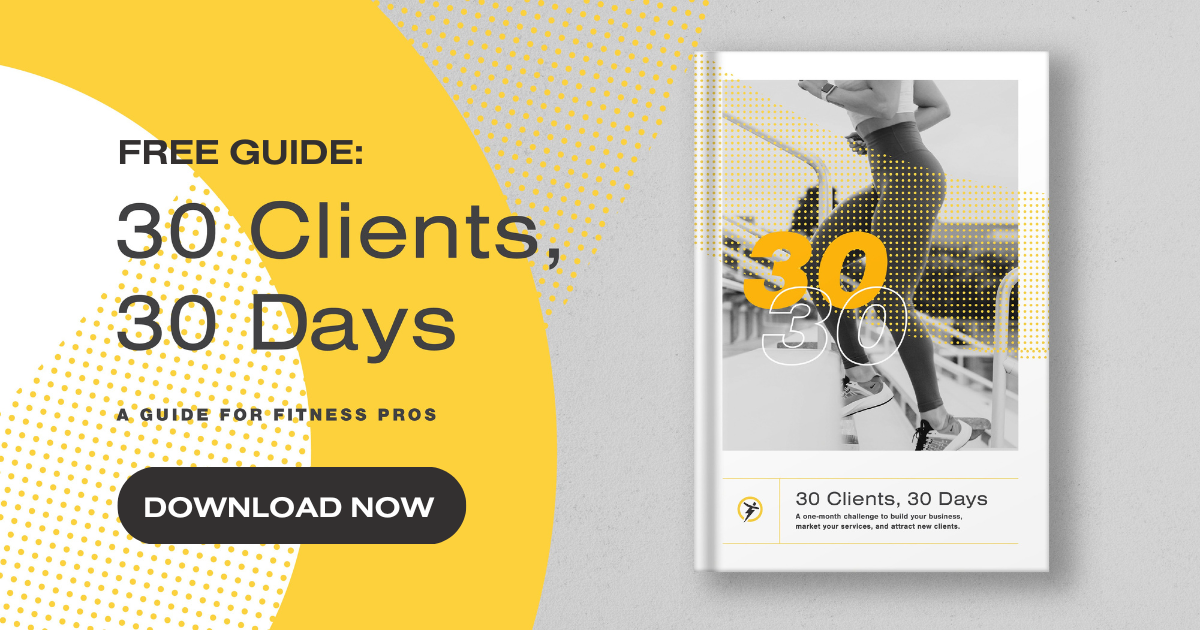 4. It's free advertising for your business 
When you're running fitness classes with large groups in a public space, you'll inevitably spike the curiosity of people passing by. Outdoor classes are a great way to create a little buzz about your business, and you'll certainly pick up some new clients as a result.
To take advantage of your opportunity to advertise for free, make sure you have some signage with your business name and website in a visible location nearby. And, if you have it, wear a shirt with your company's logo too. 
How to run an outdoor fitness class? 
Getting your outdoor fitness classes started doesn't require too much planning. You'll need to think about these 5 things: 
equipment

Location

Clientele

Cost and,

A backup plan. 
Equipment
The first step is deciding what (if any) equipment you'll need to run your outdoor classes. Consider what you'd like your clients to bring and decide whether you're going to supplement any materials for them to use, like small hand-held weights or steps for a fitness class etc. 
Location 
Next, you'll want to decide on a location. Be sure to take into account how much room you'll need for participants and equipment and start sourcing locations from there.
We suggest coming up with a list of a few locations and then looking into the details on how to secure each. For example, some public spaces in city parks require a permit, whereas other spots like the beach may not. Make sure to know which do, so there are no surprises when you start. 
Clientele
You'll want to decide who you'd like to offer your outdoor classes to. Are you looking to serve a new niche and expand your target audience? If so, who would you like to serve? 
Cost 
Next, decide on a price point for your classes. The cost should be based on what overhead you need. For example, will you be using equipment or not? Are you offering drop-ins, or will you be selling weekly or monthly passes?
Consider how you'll offer this additional service to your current clientele. For example, will they have the opportunity to class packages at a discounted price? 
Back up plan
A final thing to consider when hosting outdoor classes is a backup plan for when the weather doesn't cooperate. In the ideal situation, you'll be able to find a location with access to a covered area. But, if that isn't the case, how will you make-up or refund classes that are cancelled due to weather? 
Finally, PT clients love and are used to accessing classes on demand. We highly recommend recording some of your outdoor sessions and adding them to your on-demand library in your Trainerize account. It's a great way to tie people into class they missed due to illness and a great way to continue to expand your reach beyond the city you live in.
Ready to start offering and tracking client outdoor workouts today?
Download your free 30-day trial of Trainerize.