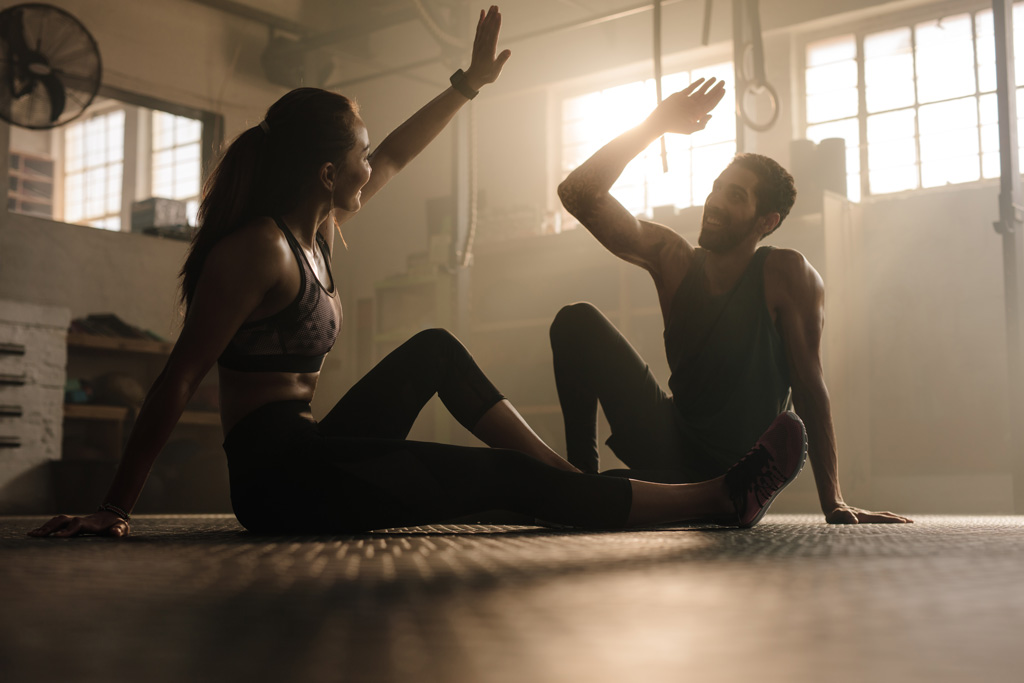 You've got the uniform, logo, the website, Trainerize, and an excess of energy as you sit down with a prospect to discuss training options. Nervously, you begin to rattle off your certifications and experience while your prospect looks at you politely and waits for you to finish.
As trainers, we must be experts in our field, ready to slap some knowledge on the table when questioned. Part of speaking with prospects and the sales process is navigating from someone knowing you, to liking you, and finally to trust you enough with their money. In order to get a client to know, like, and trust you, you must be ready to listen and having knowledge of current trends will aid in morphing a prospect into prosperity. Be ready and willing to listen first, answer questions next, and ask your own questions later. Prospects know you're the expert. That's why they called you. Give them a chance to tell their story.
Credibility and the Hard Questions
If there is a single takeaway from this article, honesty adds credibility to your knowledge base; while empirical data from studies adds credibility to your opinion.
Further into your meeting with a prospect, you must be prepared at all times to answer the hard questions. If a client or potential client has a hard question and the answer eludes you, or falls outside the scope of your knowledge base, one of the benefits to working online is you have time. Do your research and present that client with current, up-to-date information, you never know if they are testing you. If time is an issue, a simple, "I'm not sure, let me find out" will do just fine. Your credibility is everything and the prospect/client will appreciate the honesty. Remember, you're not selling a road map. You're selling you.
Take your Fitness Business to the next level.
Start your free 30-day trial of Trainerize. 
Social Media Proof
Along with empirical proof, social proof is a staple for passively showing clients and prospects you know your stuff. As silly as it may feel (at least for me it is) make sure your social channels display your area of expertise. This may be in the form of videos, pictures, motivational quotes, podcasts, info graphics or other media. Whatever your outlet, display your clients results gained from YOUR motivation. Remember, you didn't lift the weight, you didn't run the miles. They did, and you just held the megaphone.
Social media posts displaying your client's success not only gives the public visual evidence that your personal training works, but it also shows how much you care about your clients reaching their goals. You should be proud of your clients, so show it on social media!
Practice What You Preach
Final thoughts as I power down for the evening and prepare for another day. Practice what you preach and try something new. I am not an advocate for ketosis, nor am I am an advocate for intermittent fasting, but I've done them both, and can provide my clients with quality feedback on my opinion. Prior to my own experience, I did the research into both styles of nutrition management to ensure I went about them without hiccups. In the end, you're the best billboard for your clients. They will look to you as someone with the expertise, experience, and expect you to guide them. Lead by example.
Up your Personal Training game.
Activate your free 30-day trial of Trainerize.