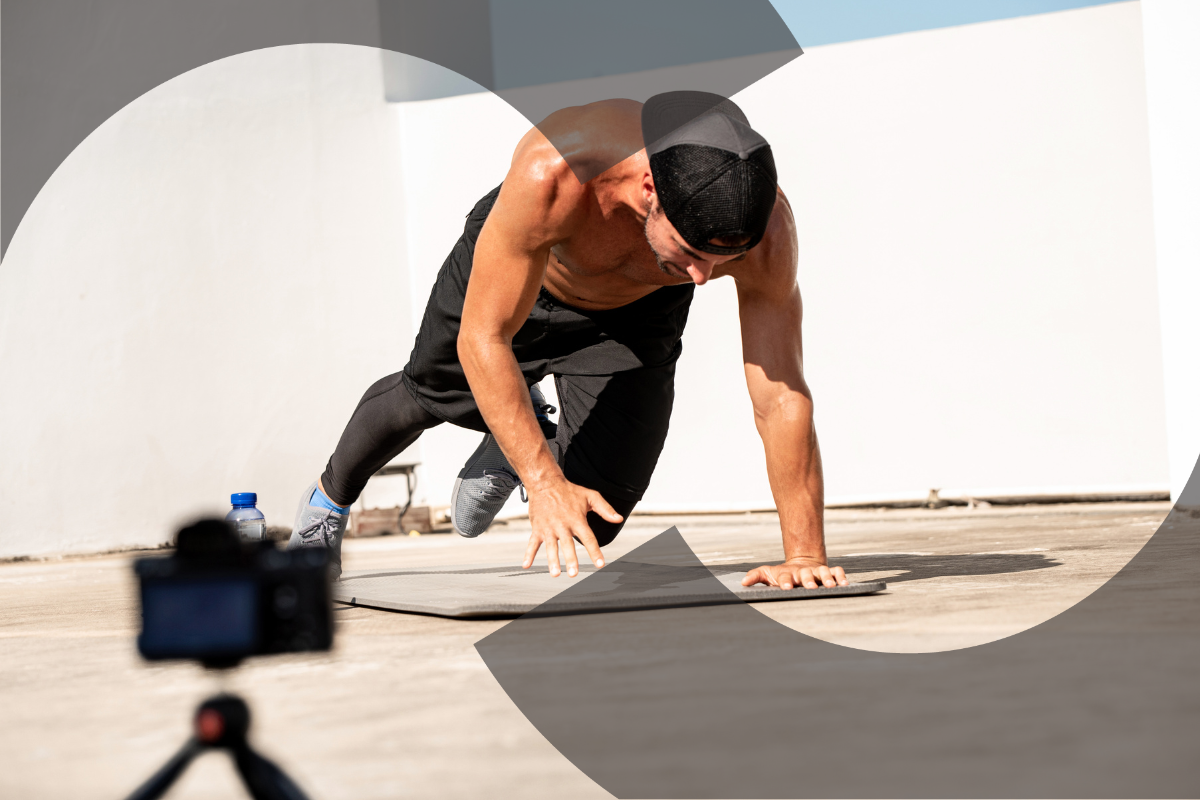 There are some incredible Canadian fitness influencers out there, eh?
They dedicate countless hours promoting healthier and more balanced lifestyles for everyone. So, to recognise their dedication and hard work, we've put together a list showcasing some of our favourites.
These inspiring individuals are helping to ignite a passion for fitness in their fellow Canadians, and in their followers from around the world. Whether you're hoping to find high-energy workout routines, mobility exercises, motivation or nutrition tips — these folks have got you covered:
Jessica Webb is a Canadian trainer and massage therapist and the co-founder of Move Coalition. Her Instagram page features detailed videos of glute workouts, hip and ankle mobility exercises, pre-workout warm up routines and much, much more! She also has a great YouTube channel with free workout routines.
View this post on Instagram
Easton Elliot is a certified personal trainer from Canada. He describes himself as "a fat guy turned fit, sharing my passion for bodybuilding and healthy living." Easton uses Instagram to share his fitness journey, workouts and valuable weightlifting tips. His videos will give you all the expert advice and motivation needed to pump some iron!
View this post on Instagram
Abby Verigin is a Canadian fitness influencer who's all about finding balance and enjoying the journey to a healthier lifestyle. With her down-to-earth approach and relatable content, she inspires her followers to embrace fitness as a fun and sustainable part of their lives. From her workout routines to nutrition tips, Abby's got you covered on your path to wellness.
View this post on Instagram
Check Out: How to Make Money as a Fitness Influencer in 2023
A member of Canada's Beach Volleyball team, Nicole McNamara is all about embracing an active and adventurous lifestyle. With her love for outdoor activities and passion for fitness, Nicole shares her exciting journey of staying fit while exploring the great outdoors. Follow Nicole for healthy meal recipes and true motivation when it comes discovering your own fitness passions.
View this post on Instagram
Pili Nemer-Martin is a certified personal trainer and online fitness coach. This hugely popular Canadian fitness influencer's posts are all about helping followers to look and feel their best. Core circuits, quad building exercises, motivational videos…Pili has got all angles covered!
View this post on Instagram
Natalia Betancourt is a mental health addictions pharmacist with a passion for fitness. Her Instagram features tonnes of content related to "workouts, weight loss and real talk." Following Natalia ensures that her passion for fitness, health and feeling beautiful in your own skin rubs off on you too.
View this post on Instagram
Check Out: Top 5 Ways for Personal Trainers to Earn Passive Income
John and Brad |
@mayobros
Canadian brothers John and Brad provide their followers with lots of workout routines and mobility exercises. They also offer a uniquely Canadian twist with their content — as they plunge into ice-cold water and undertake some very chilly looking workout sessions!
Bishop is a celebrity trainer based in Toronto who owns a fitness studio called "Think Fitness." He is also a part of City Tv's Daytime show called Cityline and has been behind great health works in famous magazines like Canadian Health & Lifestyle, Inside Fitness Magazine, and many more.
View this post on Instagram
Did you know that Trainerize is the #1 coaching app to better engage your clients?   
With fitness, nutrition, and habit-coaching features, plus in-app messaging, progress tracking, and more — it's everything you need to motivate and inspire. 
Want to learn more? Click here to see the benefits of using Trainerize as a personal trainer.
Ready to take your Fitness Business to the next level?
Start your free 30-day trial of Trainerize.