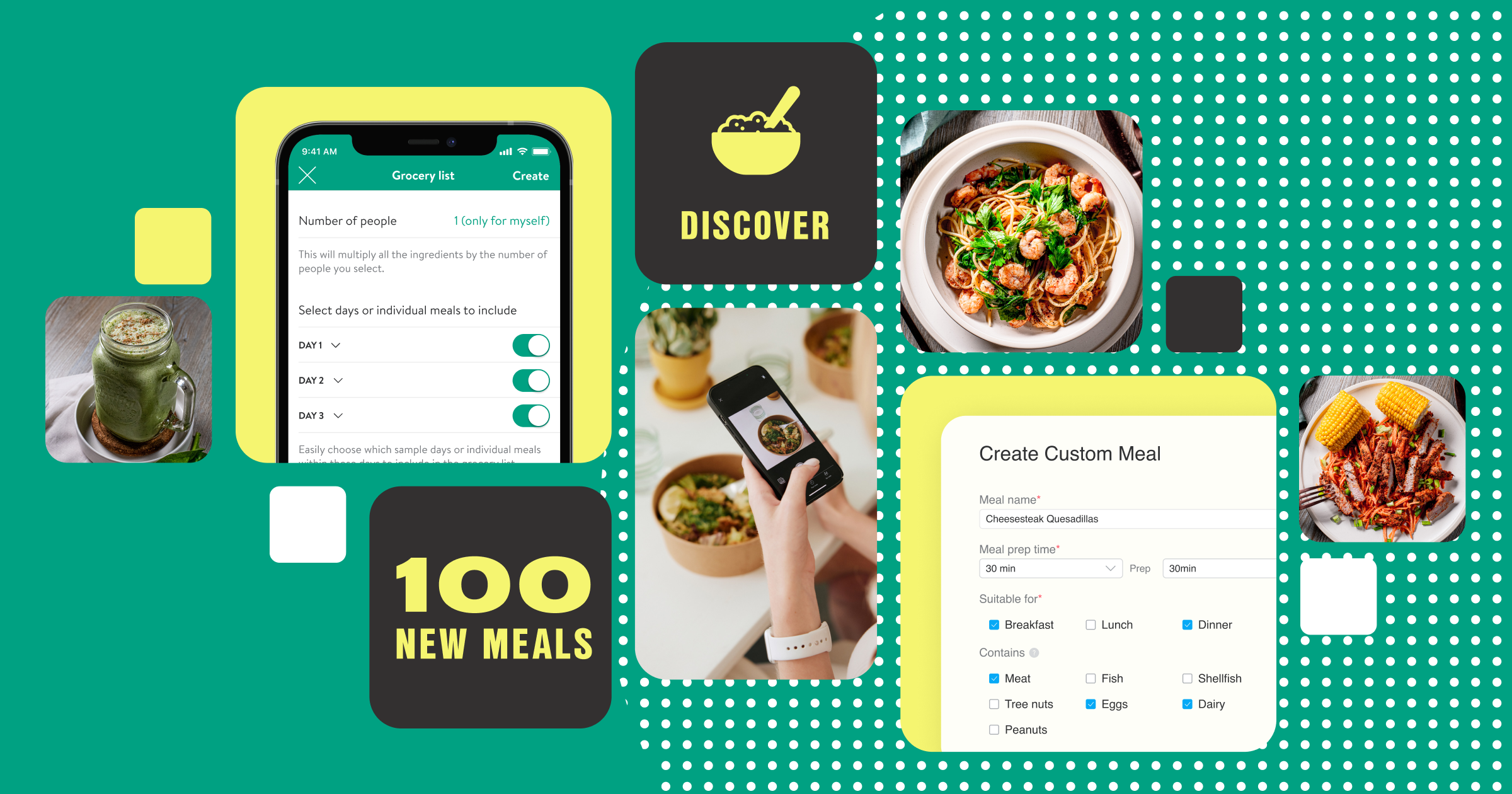 What clients eat day in, day out really matters. Fitness and nutrition go hand in and hand and clients will continue to turn towards nutrition coaching in order to fuel up, feel good in their bodies, and hit their goals.
With Trainerize, you have some of the best nutrition coaching features at your fingertips to support your clients through their journey. Last spring, we launched the Smart Meal Planner as part of our Advanced Nutrition Coaching add-on to help you generate and deliver up to 3 sample days of meals to clients within seconds, and now, we have so much more for you and your clients to try.
We've added more features and made improvements when it comes to creating, discovering, and cooking meals/recipes. These updates will be available as part of the Advanced Nutrition Coaching add-on. Check out them out below, along with some upcoming features coming soon as they'll really help elevate your nutrition coaching in 2023.👇
Here's what's new for nutrition coaching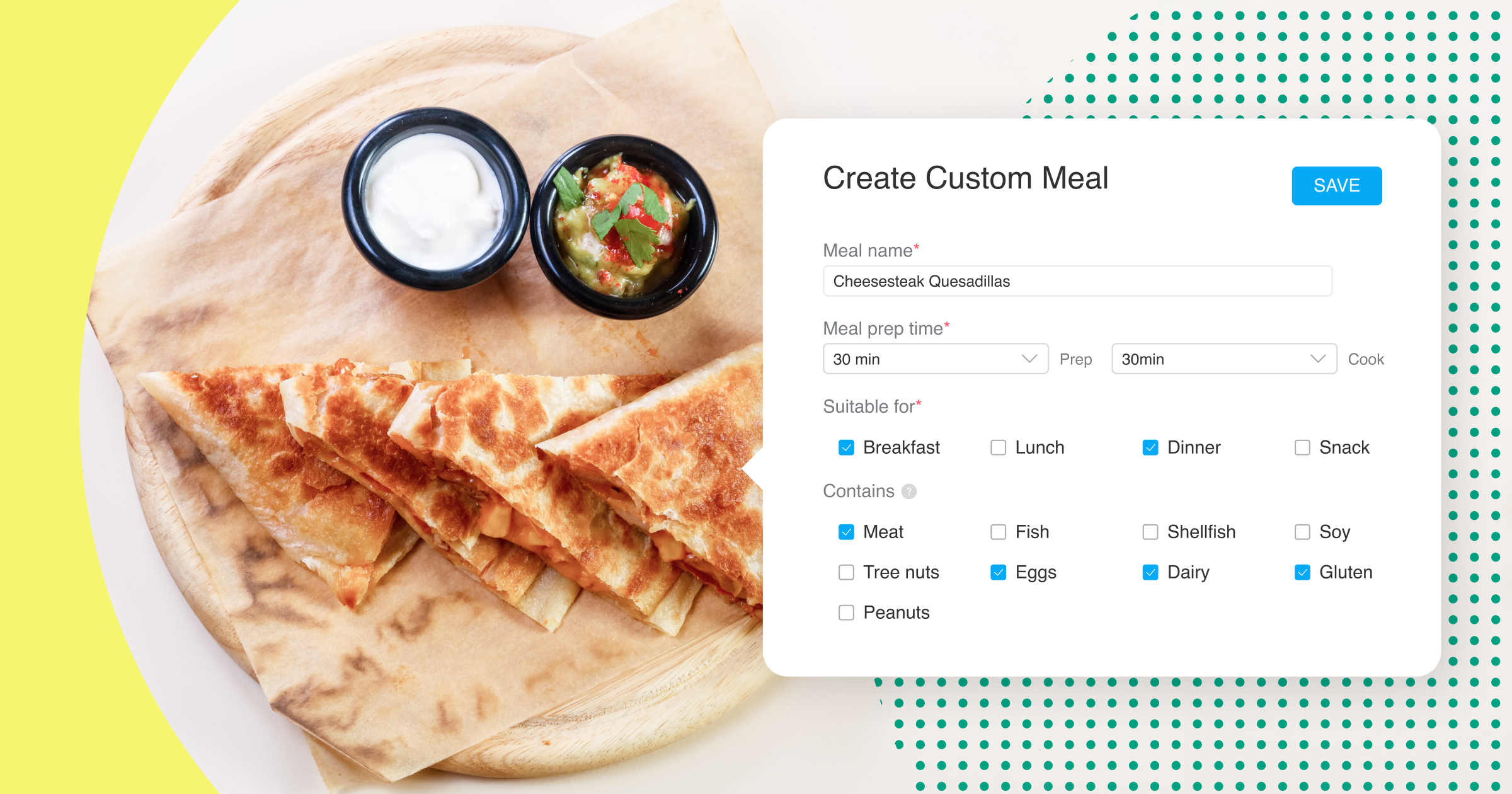 🥑 Keep it interesting, share your favorite recipes with clients
It's never been easier to share your favorite overnight oats recipes or a trendy TikTok recipe with your clients! Add in your own meals, recipes, and foods into your Master Library and let clients discover delicious new meals to help make healthy eating exciting. Read all about it here.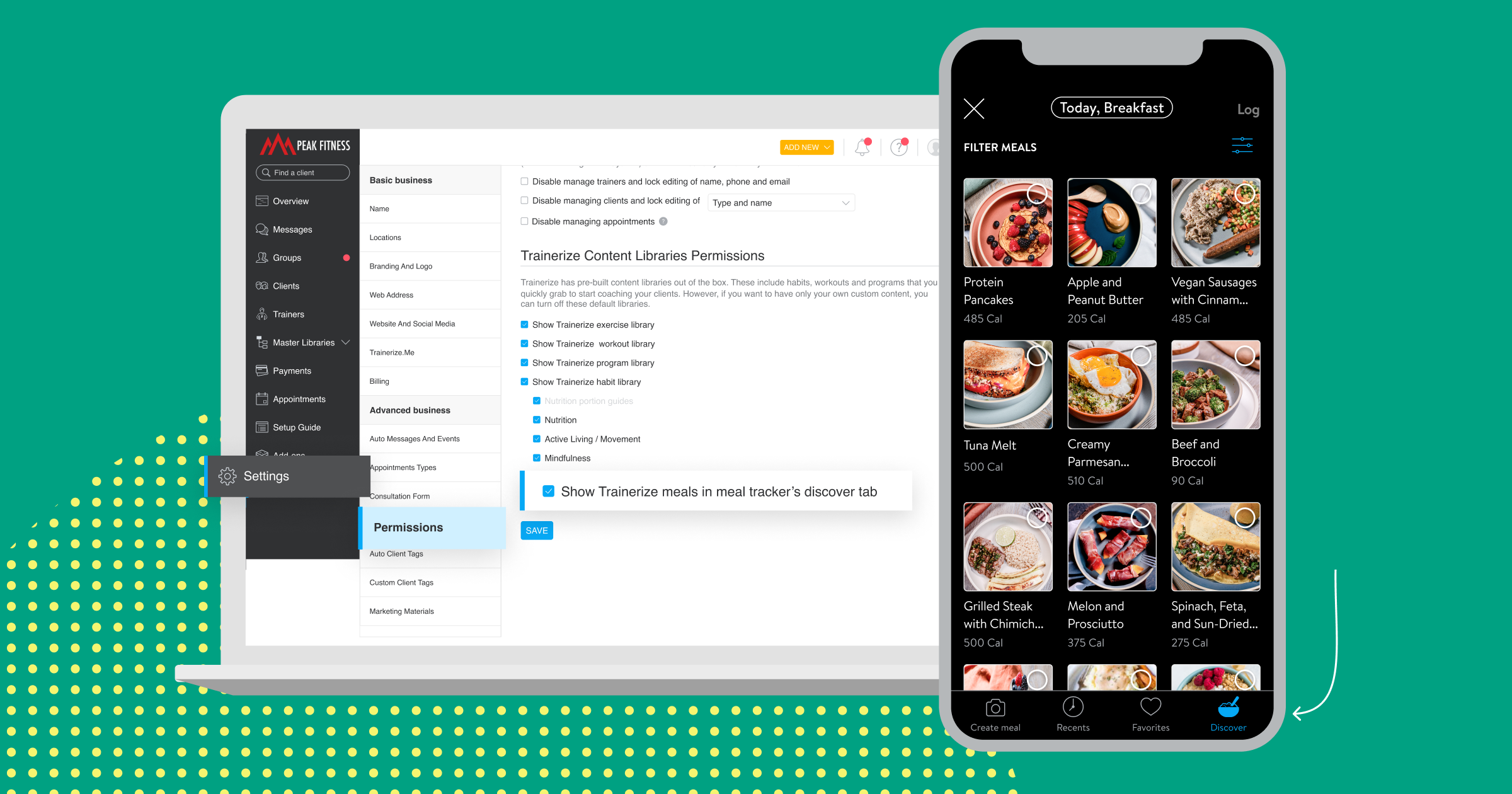 🥑 A library of healthy recipes, ready to be discovered
Thanks to a new Discover Meals tab, clients who track their meals in-app with either meal photos or full meal tracking can access a whole library of new meals and recipes that can inspire them and let them track meals easily too! Add in some custom meals for your clients to discover or turn on Trainerize's library of meals! Learn more here.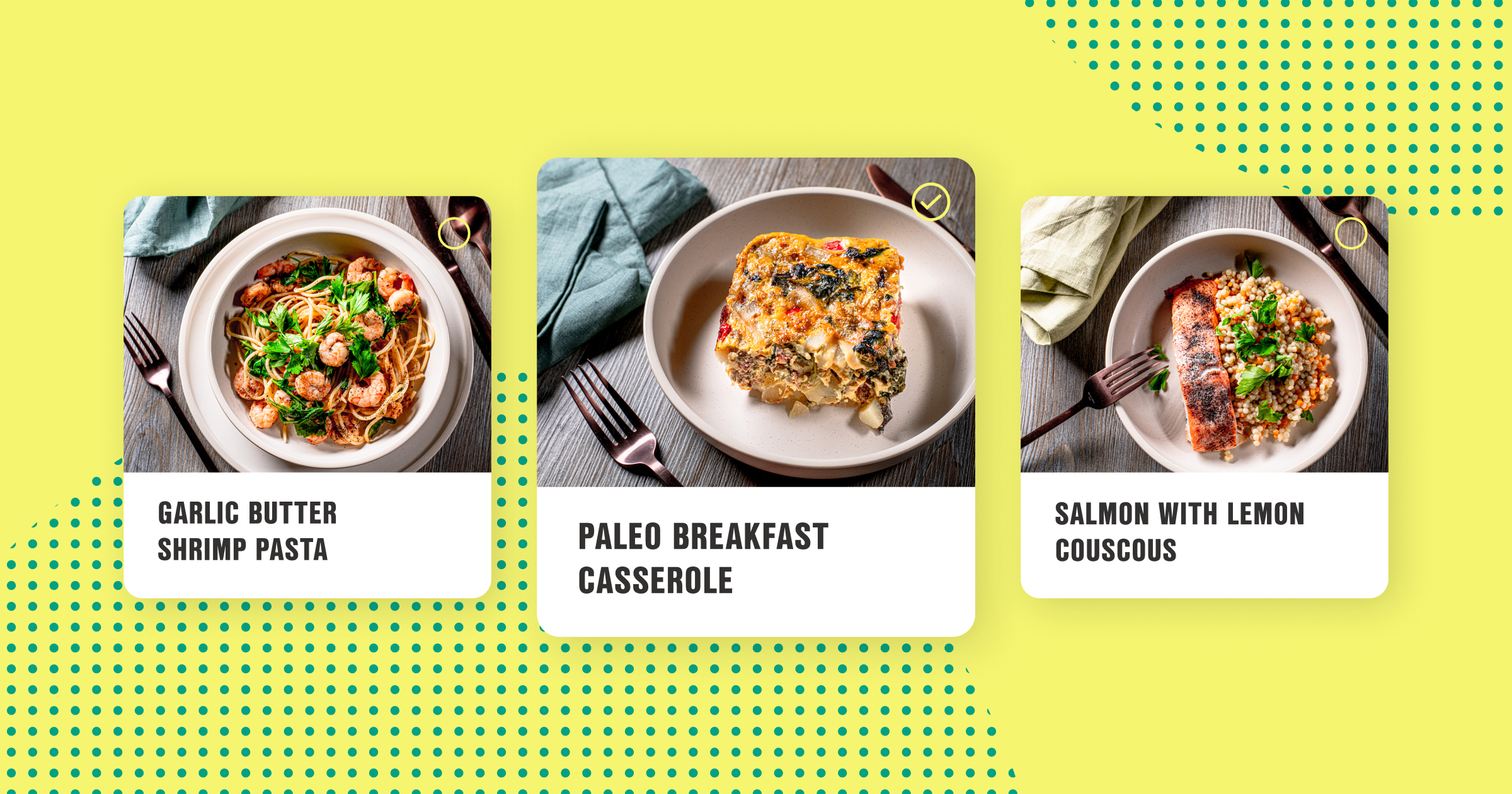 🥑 Hi, we're new! Introducing 100 new, easy to prep meals for busy weekdays
We're continually expanding the Smart Meal Planner library of meals and recently we've added 100 new meals that are fast and easy to cook, including vegan paleo breakfast options and meals across breakfast, lunch, and dinner (fancy some garlic butter shrimp pasta or salmon and lemon couscous?). They're perfect for clients low on time but still want to whip up a quick and healthy meal.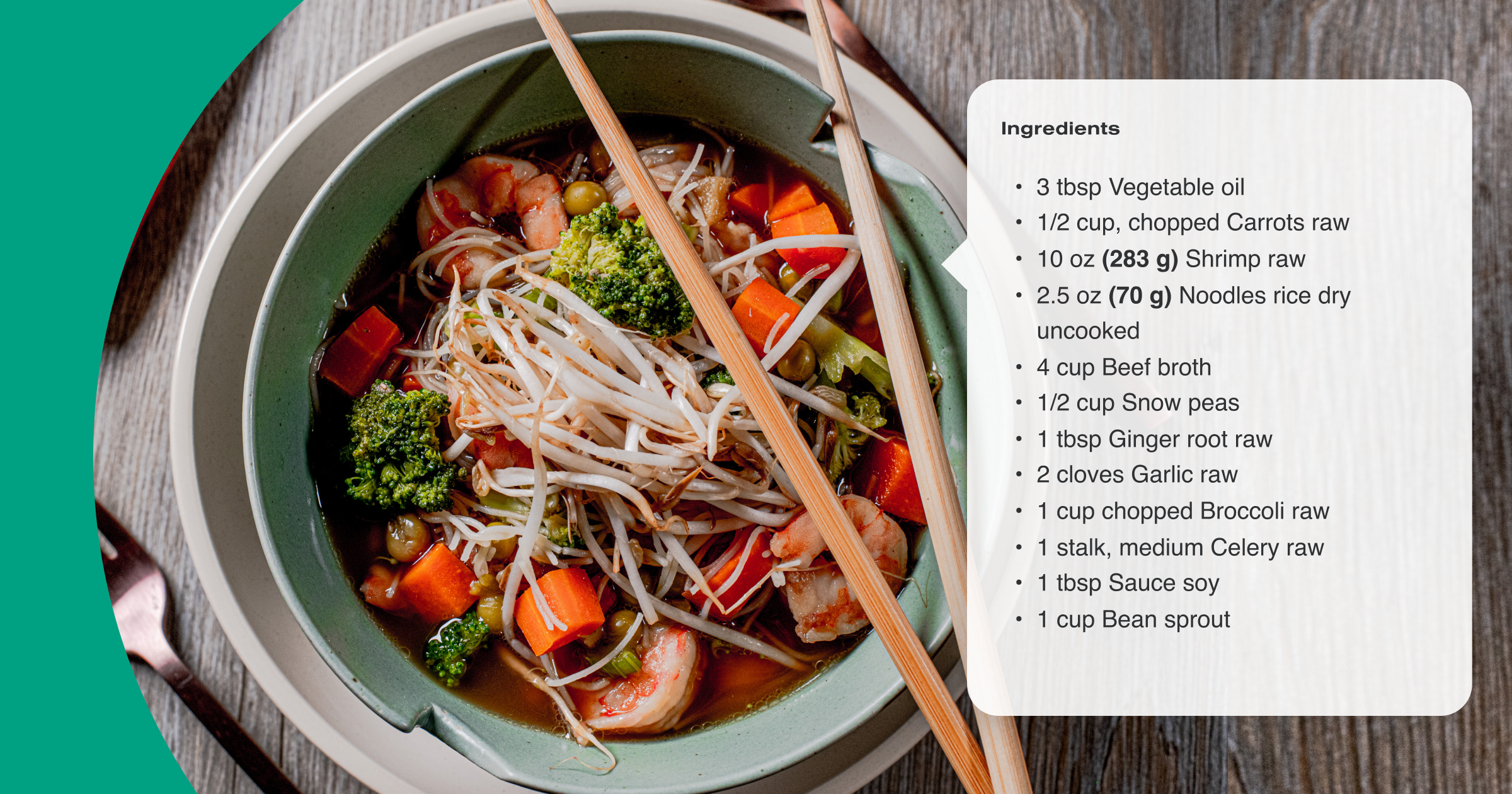 🥑 It's now easier to follow recipes with new metric units
Your clients can now view recipes in both imperial or metric units–no matter their preference. With oz and fl oz now shown with grams and mL units, there's less need for unit conversion, making cooking a whole lot easier. However, tsp, tbsp, and cups have not been listed in metrics given the complexity of converting varying ingredient weights and may come in a future release.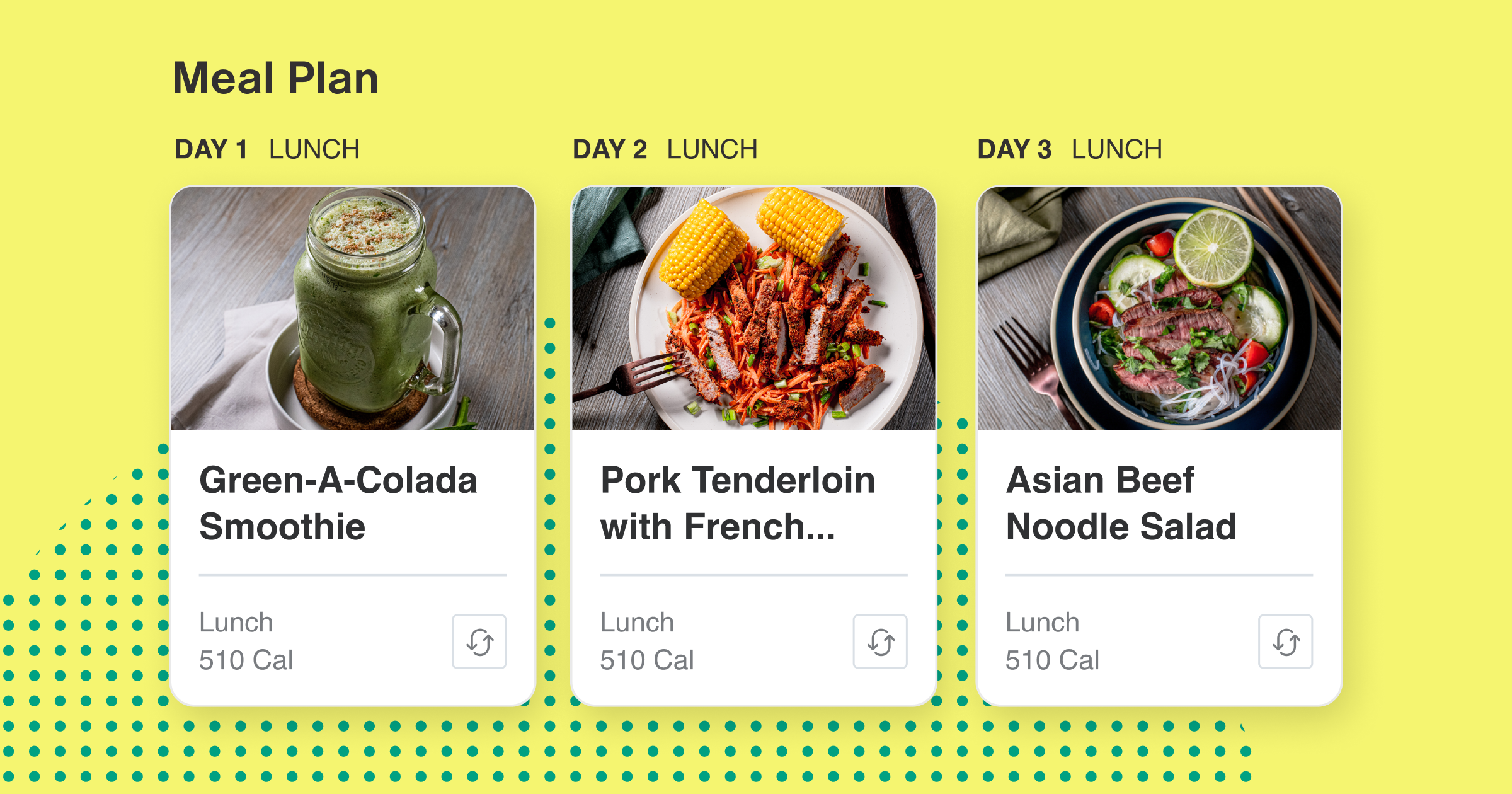 🥑 The Smart Meal Planner is now a little smarter with some algorithm updates
You'll find that the meal plans generated by the Smart Meal Planner now match your clients' caloric goals more accurately. Your clients will also see more variety in what the Smart Meal Planner offers, as meals are less likely to repeat for a more diverse and fresh nutrition coaching experience. 
There's more to come!
Have a sneak peek at some exciting new features coming soon that will take your nutrition coaching to the next level.
⚡️ Take the list writing out of grocery shopping with shopping lists
Trying to cook a few new meals can be challenging, especially figuring out how much of an ingredient you'll need to buy. Luckily, clients will soon be able to generate a shopping list in seconds based on the meals they select and feel confident they won't forget a key ingredient or buy too little (or too much) at the grocery store.
⚡️ More healthy recipes like Instapot and paleo recipes on the way
We're adding even more recipes to the meal library in the coming weeks so your clients can continue to discover and cook new, exciting meals. Stay tuned for new Instapot, paleo, and easy meal prep recipes.
⚡️ Enjoy full control in how clients should track their meals
Soon you'll be able to set the meal tracking workflow for your clients and lock them in. Meaning, clients will no longer be able to switch to and from another meal tracking themselves. That way, you'll have full control and ensure clients haven't suddenly changed to tracking with MyFitnessPal when they should be tracking via in-app full meal tracking. 😉 
⚡️ It'll be easier and faster to find the foods you need
We'll be making it easier for both you and your clients to find the foods and ingredients you need. By improving the search algorithm on our backend, more relevant foods will appear first so it'll make creating a new meal or for your clients, tracking their foods, a whole lot faster! 
⚡️ More improvements to in-app meal tracking, so you can say goodbye to MyFitnessPal
We're on a mission to build the best in-app meal tracking experience for your clients. Look forward to the upcoming ability for clients to change serving sizes and gain better oversight of the food they consume through displayed macro splits. Plus, see improvements to our barcode scanner and the ability to quickly search for and track favorite meals.
⚡️ Guide clients on healthy eating with 7 sample days of meals and see how clients are doing with new averages reports
We've been listening, and many of you want to give beyond just 3 sample days of meals and see averages reports like how many calories performed by a client each week. Later this year, you'll be able to generate up to 7 days worth of meals and access more reports to get better insights and give clients even more guidance on eating healthy!
Dive deeper into nutrition coaching
If you want to learn more about nutrition coaching, here are some of our top picks:
Nutrition 101 Blog Series – Gain valuable insights into the basics of nutrition coaching, how certifications work, where to start, and why nutrition is so important for your business in this blog series.
Nutrition Coaching 101 Webinar – Learn about our nutrition coaching features in Trainerize! From meal tracking to generating meal plans in seconds with our Smart Meal Planner, there are lots of features to help your clients reach their goals.
Nutrition Coaching Help Resources – Stuck on adding your own meals or confused about meal tracking in-app? Access all of our nutrition coaching help articles. 
We hope you found these features as useful and amazing as we think they are! As you know, we're always listening to you—our amazing #TZtrainers. We love using your ideas and feedback to help make Trainerize the best app possible for your fitness business.
Help us shape the future of Trainerize by letting us know which features you'd like to see! Head over to our ideas forum to submit an idea or vote for other favorites!