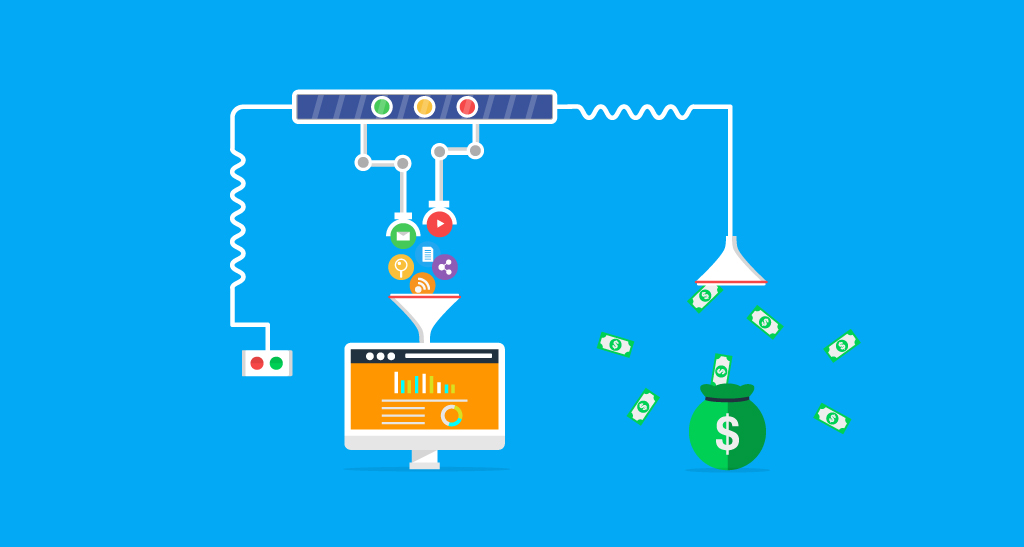 Say automate your fitness business and you'll send most fitness professionals running in the opposite direction. In an industry that's so heavily based on relationships and personal connections, the word "automation" can drum up thoughts of complex sales funnels, impersonal training programs, and cookie-cutter meal plans.
But in actuality, automation is something every business owner will benefit from, regardless of the industry. Relationships don't have to be automated. Instead, we can automate the back-end of the business. This way we can channel more of our time into cultivating deeper relationships with our clients, both current and potential.
The Benefits of Automation
1. Saves Time
The primary benefit of automation is saving time – and who doesn't want more time? If you've ever scheduled social media posts, you've experienced the magic of automation! Similarly, if you use a payment processor that automatically delivers a receipt or updates an invoice after a client pays, like automated in-app payments, you've also benefited from automation.
One of the most challenging aspects of running a personal training business is maintaining strong personal connections with your clients. Especially, while still handling all of the day-to-day tasks that a business requires. It seems as though there are never enough hours in a day. But when you start to automate your fitness business, it's almost as you have your very own personal assistant handling the regular business tasks. During this, you're free to focus on being the great coach you are. Automation is also much more cost-efficient than hiring an assistant or additional support staff!
2. Allows You to Focus on Business Growth
Automating simple tasks such as invoicing or delivering documents once a client hires you leaves more time in your calendar to deliver quality training programs, market your business, or strategize your next big move. Essentially, you let the computers handle the day-to-day minutia.  At the same time, you invest your efforts into tasks that will actually generate a return.
Do more in less time with Trainerize's built-in automation features.  Start your free 30-day trial today. 
3. Eliminates Errors
By incorporating automation into your business, you're also likely to experience fewer administrative errors than if you were to try to do everything on your own. Payment processor-generated invoices can accurately and efficiently produce the total cost of a training program for your clients' invoices and ensure they're delivered on time. This is highly beneficial if you're offering monthly coaching programs. You'll no longer need to rely on calendar reminders to send your clients' next invoices each month!
4. Keeps Clients Engaged
With so many tasks on your to-do list, it's only natural to forget one now and then (or more frequently). By using the client scheduled auto-messages, you'll ensure your client never misses out on your weekly check-in or important piece of information. As mentioned above, Trainerize Pay can automate your monthly invoicing. Moreover, by using third-party social media scheduling tools you can continue to share your great content and engage with your audience without constantly being glued to your phone.
And finally, automation allows you to set your clients up for success. This is done by capitalizing off patterns you see within the standard training cycle and during different times of the year. We all know the holidays are a tough time of a year for most people to stick to their regular fitness and nutrition habits. By creating simple, engaging, and informative automated email campaigns to deliver to your email list, you can keep your subscribers focused on their health and impressed by your easy-to-implement tips. This could be a natural lead into a New Year's offer that will kickstart your business year and your clients' fitness goals.
Similarly, you may notice that six weeks into a training program is when most clients begin to struggle with motivation. This is when you'll want to add more check-ins via the Auto-Message function. Moreover, to have some motivational emails on standby that will be automatically sent to a client based on how long they've been working with you. Sometimes just a simple nudge is all a person needs to get re-committed to their goals.
Experience the automation power of Trainerize.
Start your free 30-day trial! 
How to Start Automating Your Fitness Business
1. Add Automation to your Fitness Programs
There are some simple ways you can begin start automating your fitness business today. If you're already using Trainerize, you'll know you have the ability to create and queue up multiple training programs for your clients. This is one of the simplest and most effective ways to ensure your clients get their programs delivered on time.
2. Automate Client Payments
You can also begin utilizing Trainerize Pay to automate monthly invoicing for your clients on a monthly contract. With Trainerize Pay, you can create, sell, and deliver standalone fitness programs for clients who want the workouts without in-person coaching. All they have to do is select the program, enter their payment details. Then, they'll receive the program immediately. For clients who purchase personalized coaching from you, you can set up automation within Trainerize Pay as well. That will lead clients through an onboarding process and assign them to a trainer. At this point, you or your trainer can begin creating and delivering customized programs.
3. Use Zapier to Connect to 1,000 Web Tools
Trainerize also integrates with Zapier, an online automation tool that connects common apps such as Gmail, MailChimp, and PayPal. You can set up triggers between Trainerize and these apps that will initiate certain tasks you traditionally would have done manually. For example, you can make sure your client gets your motivating email campaign 6 weeks into their training program. To do so, ask Zapier to subscribe new Trainerize clients to an email list in MailChimp that has an auto-responder series set to deliver 6 weeks after subscribing.
Automation may seem like an intimidating element that requires lots of technical know-how. One that removes the "personal" from personal training. But in actuality, it's an incredibly simple and effective way to add more of the personal touches your clients are hiring you for.
Ready to take your online fitness game to the next level?
Start your free 30-day trial of Trainerize today.