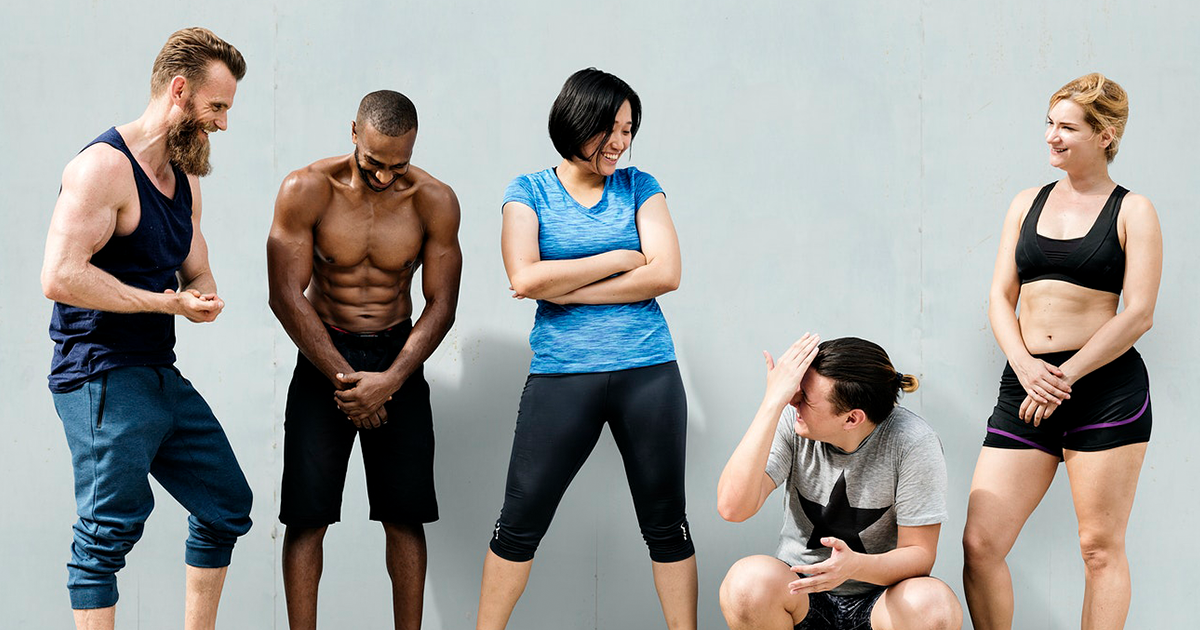 As a gym or fitness business owner, you probably spend a lot of time thinking about how to get clients more committed to your programs. You want people to enroll, stay enrolled, and attend classes so they build relationships, see progress, and ideally recommend your services!
Even in normal times, people seem to start and then leave gyms frequently, and easily. It can be frustrating and financially difficult when your business suffers these swings… especially when you work so hard to attract clients. Then, add in the complication of a pandemic? It's not easy.
The good news is that there is one surefire way to get people engaged and keep them in your fitness programs long term. The key? It's community.
Why community matters
Why do you need community in your gym or fitness program? Community is a key driver of member engagement and retention. You spend a lot of time and money attracting people to your business. You can't afford to lose them!
Only the most dedicated gym-goers are able to come in alone, work out, and leave, and maintain this consistently over time. (Or, you know, open an app, do a workout, close the app.) Most people need others to encourage them, motivate them, and keep them moving in the right direction. (That's why you use Trainerize!)
The good news is that a passionate community can build morale, encourage members to work toward results, and make it hard for individuals to give up. When members are sharing details of workouts and the gains they're making, others are more motivated to keep going. When members and clients notice the progress of others, they're more likely to lend a work of encouragement… and more likely to keep up their own program as well.
Give your clients a digital fitness experience.

Start your free 30-day trial of Trainerize. 
How Peloton uses community
On its surface, Peloton is an exercise bike. In a sense, it's just like thousands of other exercise bikes that have become clothes hangers after a month or two.
In reality, it's completely different. The large touchscreen on the front of the bike connects the rider to live spin classes. Peloton has managed to bring together convenience and community to create an engaging fitness experience that can keep users engaged—before the pandemic, during the pandemic, and beyond the pandemic too! Even at a $2,000 price point—Peloton expects to earn nearly $4 billion in revenue in 2021.
At the end of a workout, Peloton users feel a sense of accomplishment and community. Their efforts are recognized and recorded, and those rewards are more than enough to keep people coming back… and keep the Peloton from becoming a dust-collector.
The Spartan global community
Before the pandemic, Spartan races were a perfect example of a unique blend of fun, mess, and competition. Participants moved through a variety of obstacles, many of which involve water and mud. They position these races as an opportunity to achieve more than a simple run.
A lot of people want to dig deep and see if they have what it takes to complete a Spartan race. The Spartan races don't encourage this by simply putting on events, they actively build groups that motivate each other.
These racers support each other not only on obstacle courses, but through obstacles in life as well. People are so passionate about these races and the grit they develop that there are over 11,000 members with documented Spartan tattoos. That's dedication!
Use community for your growth strategy
As you can see, there are a variety of companies using community to build their fitness brand. How can you do the same?
The first step is to look at your current programs and see how you can encourage people to work together instead of separately. Group classes are a start, but what about group competitions or challenges? What about having champions who actively encourage those who are working out alone?
You can also take an active role with online engagement. Send shoutouts on social media, encourage members to share their workouts online, or create a shared group goal. Facebook Groups are a great way to foster engagement, allowing your clients to connect and support one another.
However you decide to use community, you can be sure that having a dedicated, motivated group of enrolled members will help boost your brand and your retention.
Motivate your clients like never before.
Activate your free 30-day trial of Trainerize.