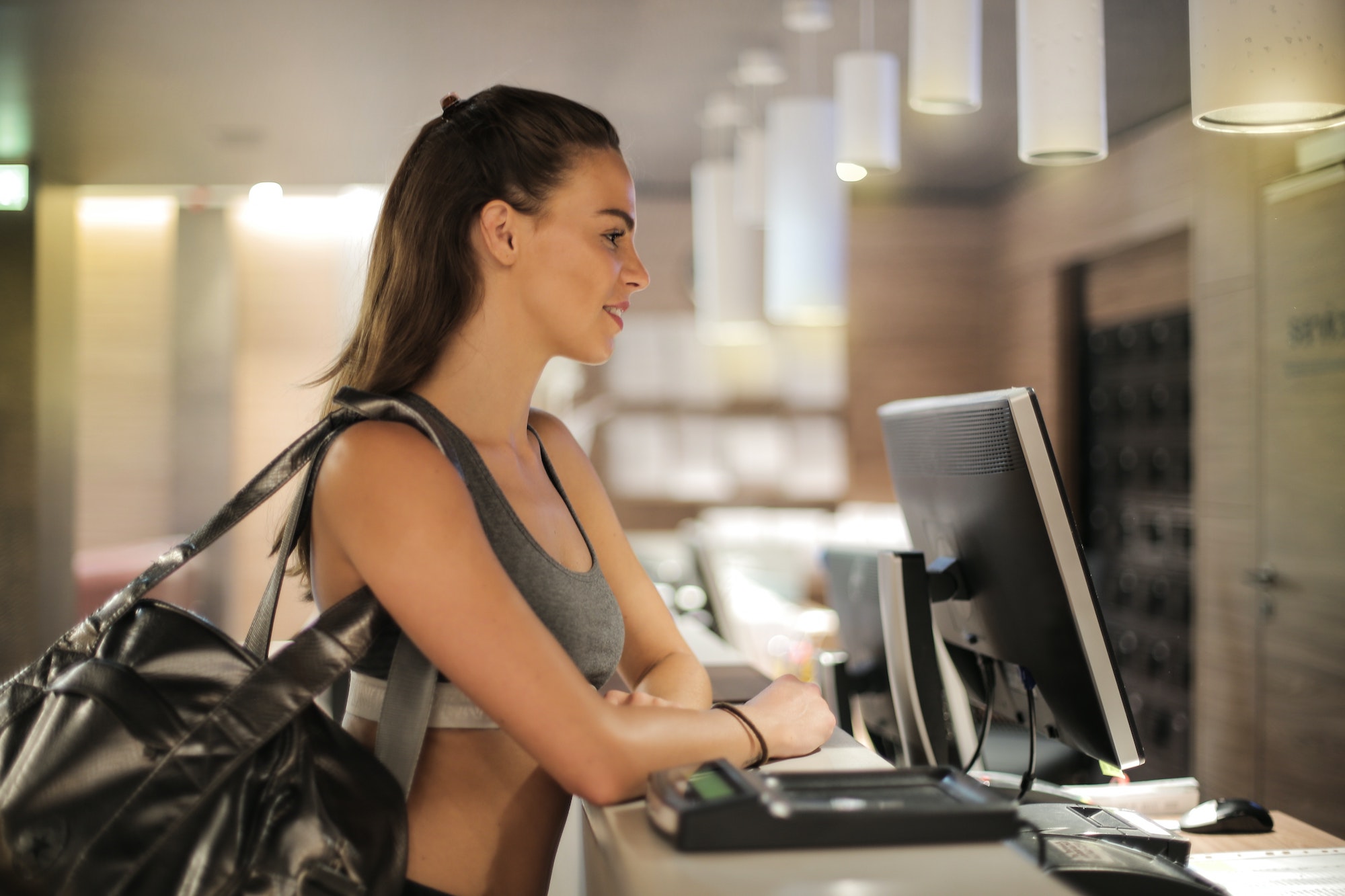 There's no doubt about it—business was different since March 2020. This is particularly true for the fitness industry! Whether you launched an online component of your business in 2020, or grew your existing online offering, your revenue streams have definitely shifted. And now, it's time to consider a hybrid model, post-lockdown.
Now that vaccines are rolling out throughout the world and restrictions are easing in North America, it's time to reopen your fitness business. But that doesn't mean giving up on the online portion of your business!
Your clients love the flexibility and convenience of online workouts. Many are eager to get some in-person engagement back. You love the scalability and increased revenue of online components, and the accountability and motivation of in-person.
So as you open up your business post-lockdown, it's time to consider an evolution of your business model to meet the current demand. And that might just be a hybrid model. A hybrid business model is a multi-faceted approach that combines online and in-person services.
Since the pandemic started, we've been profiling fitness businesses who pivoted strategically, shifted their business and grew into a hybrid business model.
Here are just a few examples:
Totum Health scaled their business with a Trainerize Studio plan. Co-owner Brett Whipp says it was essential to find "a platform where programs could be offered online, in addition to allowing us to market our in-person options.
MUVFit Personal Training owner Daniel Meng says the online offerings launched during COVID are here to stay. "We weren't sure [initially] if we were going to continue our virtual offerings after things started to reopen, but our clients have loved having their workouts available to them wherever they go."
Garage Gym trainer Casey Wright says virtual services are an extension of the gym and will continue into the future. "[Trainerize] has allowed us to streamline our processes while expanding our service offerings and improving communication."
If a hybrid model (post lockdown!) is working for those fitness businesses, who's to say it won't work for you? There's plenty of reasons the hybrid model is the key to fitness business in 2021.
Show the world why they want to train with you.
Start your free 30-day trial of Trainerize.
Here are five reasons to consider a hybrid model post-lockdown, in 2021 and beyond:
1. Maximize your team's time
Trading trainer time for money is a very typical revenue model, but it doesn't allow you to scale your business. By extending your services online, you can provide members and clients with more value—and maintain your valued relationships in-person too.
2. Offer an ideal blend of convenience and accountability
By implementing a hybrid business, your clients will enjoy the best of both the online and in-person training worlds. They'll get one-on-one time with a trainer they like and respect (hello accountability!) and they'll get the convenience of online, at-home, or on-the-go workouts.
3. Extend client engagement beyond the gym
Trainers help clients crush their goals. But if you only do in-person sessions, you can only engage with them for a few hours a week. When you add in online components, their client engagement increases—and so does their motivation, communication, and touch-points, as well as their likelihood to continue on their fitness journey.
4. Increase accessibility
When you offer hybrid training, your clients can get expert advice and training but at a cost-effective price point. For those who may not have the budget for several in-person sessions a week, a lower price point may get them started—and later, when they have the budget, they may increase their program.
5. Compete with industry leaders
Peloton. Mirror. Apple Fitness+. These are huge names, and digital fitness providers that are pushing the industry forward. Without an online offering, you can't compete with the big leagues. By offering a variety of programming (online training, video training, group training, challenges), you're expanding your business and helping client continue to support local businesses instead of monoliths.
If you want your clients to have the best of both the online and in-person training world, then the hybrid model is the way to go. Keep your brick-and-mortar business running, but expand your brand and your services online—reaching all corners of your niche and target audience.
Up your Fitness Business game.
Activate your free 30-day trial today.