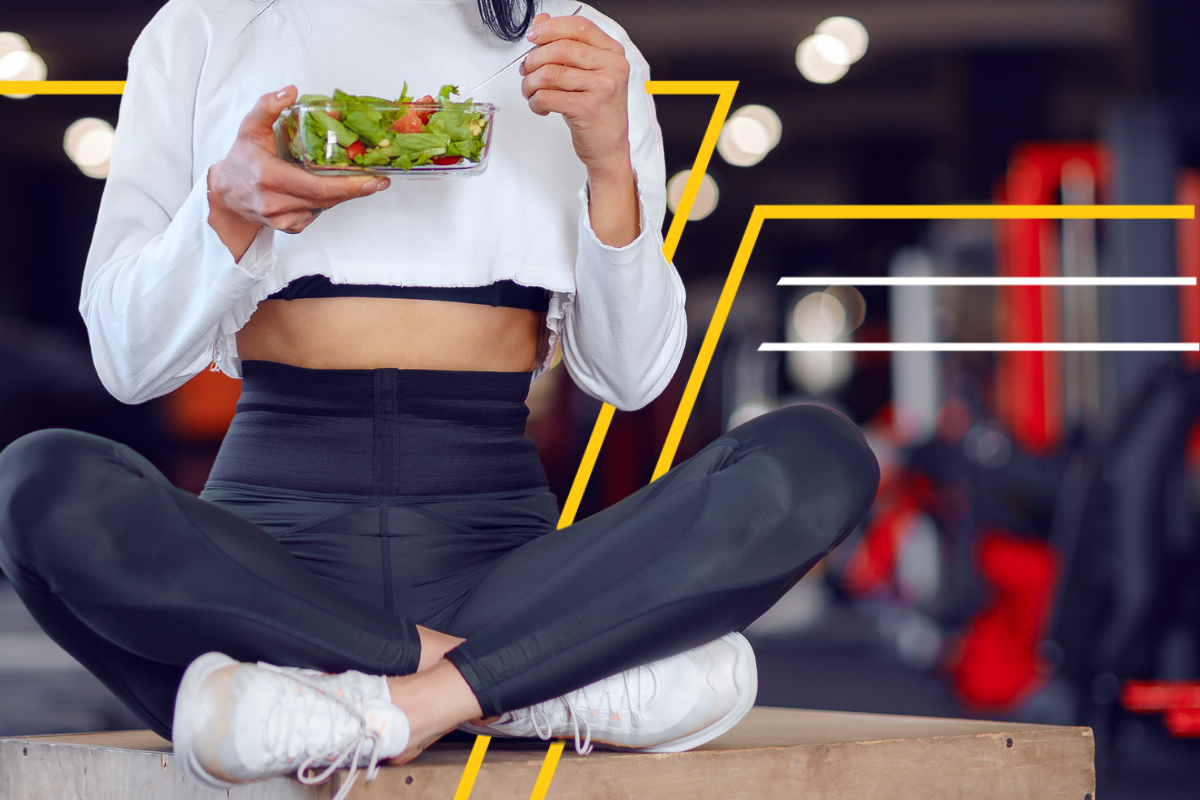 Try these food journal apps to help your clients keep track of their nutrition goals this year.
Tracking food intake and counting calories is one of the best ways to manage weight loss and maintain a healthy lifestyle, but let's be real: nobody likes manually tracking every macro and calorie. That's where food journal apps come in. They're one of the most invaluable tools in the health and fitness industry, offering a convenient and effective way to track and monitor nutrition. 
They're easy to learn and use—and they'll completely shift the way your clients approach their fitness goals. Plus, learning how to deliver nutrition coaching can completely transform your fitness business. So let's dive in! We'll discuss why food journal apps matter both for clients and trainers, then dive into the top eight food journal apps for tracking clients' nutrition. 
Why food journal apps matter for clients
Fitness is all about building healthy habits, and food journal apps can help people independently take charge of their nutrition. By logging meals and tracking eating habits, your clients can gain a deeper understanding of their dietary choices and how they impact their overall well-being. 
These apps provide accountability, increase self-awareness, and help identify eating habits that might be slowing down your clients' fitness journeys. That means they'll feel more of a sense of ownership over their fitness results, and stick to their training regimens for longer. And isn't that the goal? 
View this post on Instagram
Why food journal apps matter for trainers
For fitness professionals and trainers, food journal apps offer a powerful tool to enhance their coaching and training services. By incorporating these apps into their programs, trainers can gain insights into their clients' eating habits, enabling them to provide personalized and targeted guidance. 
Food journal apps let you take a holistic approach to coaching—where you're addressing both exercise and nutrition. Long-term, this means you'll get better client outcomes and higher retention rates, since the value you provide goes beyond the weight room. That's major. 
View this post on Instagram
4 of the best food journal apps 
When it comes to food journal apps, you don't have to settle for freebies in the app store. These paid apps stand out for their features, usability, and effectiveness, and they'll give you (and your clients) a seamless way to log your food. 
ABC Trainerize
Nutrition is a vital part of helping our trainer clients' clients smash their goals, so it's only natural that we've built some of the best nutrition planning features on the market. ABC Trainerize makes it easy to deliver 360° coaching—from the gym to the kitchen. You'll be able to deliver full macro tracking and meal plans, access a library of pre-built recipes, and build new revenue streams around nutrition coaching. (Love that for you.) 
Noom 
Noom is a premium food journal app that offers personalized coaching and behavior change techniques—which makes it a popular choice for personal trainers and gym owners. With features like food tracking, daily challenges, and goal setting, plus an emphasis on behavior change and mental wellness, trainers can guide clients through a holistic approach to nutrition. For example, trainers can use Noom to educate clients about proper portion sizes and help them develop mindful eating habits.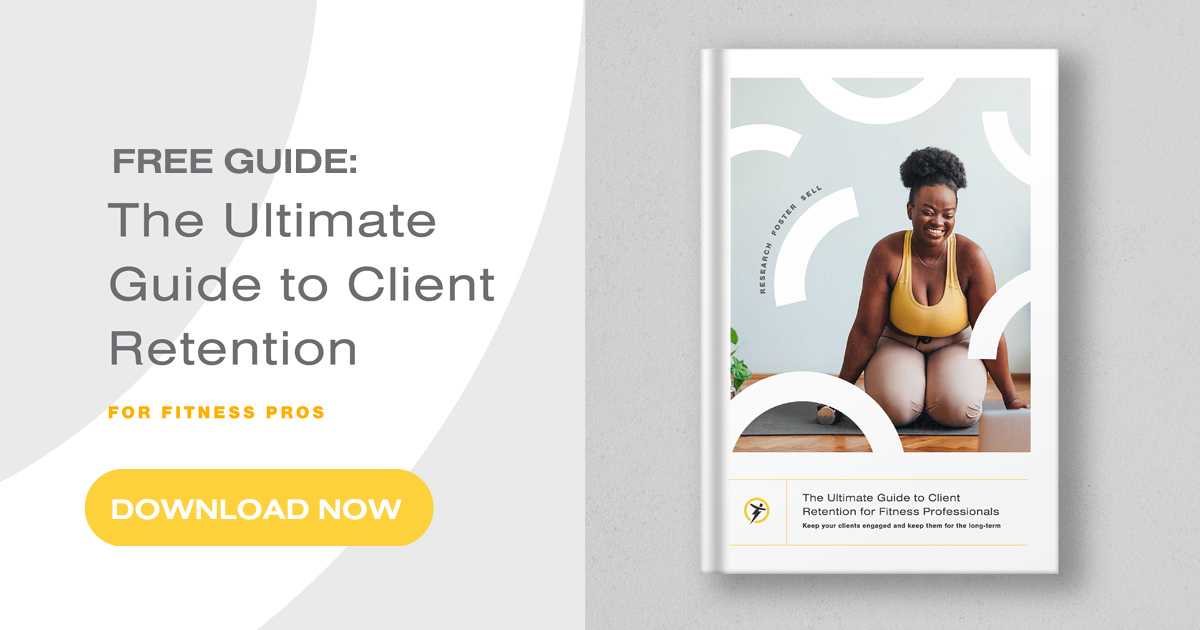 Lifesum
Lifesum is a popular food journal app that provides a range of tweakable features and meal plans that aim to "democratize healthy eating." Trainers can leverage Lifesum to create custom nutrition plans for clients, monitor their food intake, and offer guidance on making healthier choices. More than 55 million global users manage their nutrition planning using Lifesum, making it one of the most popular choices on the market. 
Fitbit
Fitbit isn't just a fitness tracker—it's also a comprehensive food journal app, which makes it a solid choice for personal trainers and gym owners. Using Fitbit, trainers can seamlessly integrate nutrition tracking with FitBit's signature activity monitoring. You and your team can set goals, view clients' calorie balance, and assess their overall energy expenditure, providing a holistic approach to health and fitness management.
View this post on Instagram
5 of the best free food journal apps
For those seeking free options, there are excellent food journal apps available that provide robust features without a price tag. Below, we'll explore five of the best free food journal apps that offer features like food tracking, calorie counting, nutrient analysis, and meal planning. These apps are perfect for clients on a budget. 
MyFitnessPal 
You've heard of this one—everyone has, 'cause it's all over social media. MyFitnessPal is a widely popular free food journal app that offers a vast food database and in-depth tracking features. Personal trainers and gym owners can use it to monitor clients' nutrition, set goals, and provide guidance. Its free online platform even gives you a calorie counter and diet plan—which is perfect for budget-conscious clients!
Lose It!
Lose It! is a food tracker that comes jam-packed with logging and goal-setting features. Personal trainers and fitness pros use it to help clients monitor their food intake, create meal plans, and build accountability. The signature Lose It! five-step process is tailor-made to help with lasting weight loss, so if that's your goal (or your client's goal), it's not a bad pick.
MyPlate Calorie Counter
MyPlate Calorie Counter is a free food journal app built by the literal U.S. Department of Agriculture. It integrates with Amazon Alexa devices and smartwatches to make setting healthy eating goals a breeze. The Calorie Counter is perfect for educating clients about balanced nutrition, tracking their food intake, and setting goals. It's easy to log meals with the MyPlate Calorie Counter, too—and the UI's solid, for a free tool.. 
FatSecret
FatSecret isn't a secret! This free food journaling app provides comprehensive tracking capabilities and a supportive community. You can use it to monitor clients' nutrition, help them start a food diary, and offer feedback. And that's not all—there's also a solid online community attached to the app. It's perfect for guiding clients in making healthy food choices, sharing meal ideas, and getting engaged with their nutrition. 
Fooducate 
Fooducate is yet another solid free food journaling app. It goes beyond tracking and teaches users about nutrition, which helps them lock into long-term habits. Trainers can use Fooducate to educate clients about food quality, ingredient lists, and the foundations of proper nutrition. Your clients can use Fooducate's barcode scanner to quickly access the app's extensive database of nutritional information.
View this post on Instagram
So, what's next?
Now that you know the ins and outs of food journal apps, you're probably ready to start offering nutrition coaching to your clients. It's a no-brainer: when help your clients track their nutrition, they'll get better results and stick around longer. But most food journal apps stay right in the nutrition lane, forcing you and your clients to juggle separate tools for exercise and dieting. That's why ABC Trainerize stands out.  
With ABC Trainerize, you'll get access to a top-notch food journal app AND a platform that allows you to deliver specialty gym services, online training, coaching, and even nutritional plans. You'll be able to support your clients in taking charge of their diets… and scale your personal training business like never before. (Mic drop.)
Ready to take your personal training game to the next level? Start your free 30-day trial of ABC Trainerize.