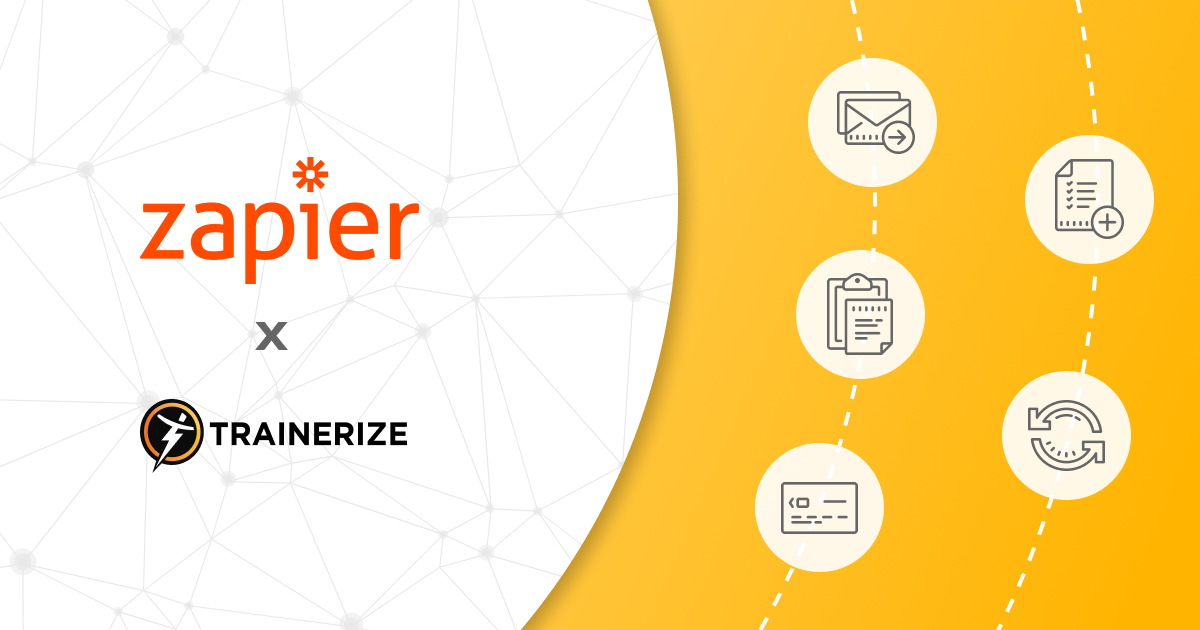 Ever heard the saying, work smarter, not harder? 
We're big fans of the saying here at Trainerize, because things get busy—fast! We're constantly looking for ways to do more with automation. It allows us to free up time for more important work, like making Trainerize better for you! 
Something tells us you can relate, especially if you're flying solo or have a small team! Perhaps you feel like there's never enough hours in the day to tackle all your business needs. Let alone time to focus on coaching your clients. But with the right tools like Zapier and a bit of automation, it's all possible! Generate big impact as a small team and crush your business goals this year.
Keep reading to discover the magic of Zapier as well as 5 popular Zaps to help kick-start your automation journey! 👇
Do more in less time with Zapier
If you haven't heard of Zapier yet, you're about to discover the secret sauce to doing more with less!
Zapier can be thought of as an extension cord between Trainerize and other apps and tools that you love to use in your business. With Zapier, automatically set up a client in Trainerize or add a meal plan to a client's profile by creating automated workflows called "Zaps." There are over 2000+ apps you can connect to using Zapier to help automate some of your routine, daily tasks.
Let Zapier do the behind-the-scenes work so you don't have to.
As mentioned by one of our resident trainers, Ariana Fotinakis, "With Zapier, you can automate parts of your business to get back more of your precious time, and spend it on cultivating better relationships with your clients and growing your business." We couldn't have said it better! 
Lastly, If you needed proof that Zapier is indeed trusted by fitness pros to scale and grow their business, look no further! Last year, in 2020, Trainerize snagged a spot in the top 25 apps in Zapier's fasting growing apps list—beating out giants like Facebook and Square. That means a record number of fitness pros turned to Zapier and Trainerize to automate their business in 2020!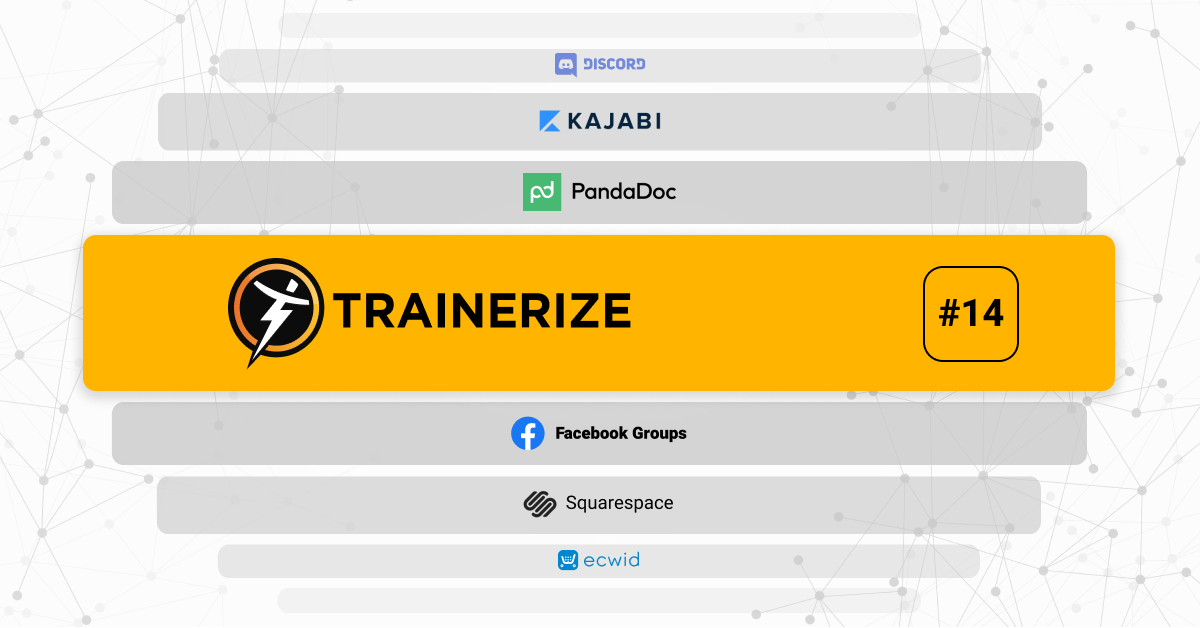 Boost your productivity game with our most popular Zaps for Trainerize
From automating email communication to delivering digital programs, in no particular order, here are 5 popular ways to use Zapier to automate more of your business! 
1. Send Automated Emails
While we've made it easier to communicate with clients in-app with Trainerize, sometimes it's still necessary to have some form of email communication with clients! With Zapier, connect Trainerize to Mailchimp, Constant Contact, or other email publishers to subscribe new Trainerize clients to a mailing list or to send a welcome email to new clients. 
2. Request Digital Signatures for Waivers, Contracts, and PAR-Q forms
When you're offering clients an online coaching program, it's important to deliver a seamless onboarding experience for clients. That includes making it easy for clients to review and sign-off on all the important signatures digitally for waivers, contracts, and PAR-Q forms! 
With Zapier, connect Trainerize to HelloSign, SignNow or another e-signing tool to enable digital signatures. Once a client gets added to your app, Zapier automatically triggers an email to them with the document to sign.
3. Create Clients Automatically in Trainerize
Setting up new clients is a breeze with Zapier and Trainerize! Say goodbye to manually entering clients into Trainerize. With Zapier, you can create various Zaps that will add new clients from emails or forms to Trainerize or as pending clients from Shopify after clients purchase a product. 
4. Deliver Digital Programs 
Set up Zaps to automate setting up a client after they purchase a program. Like delivering a digital training program to clients automatically when they purchase or on the program start date, attach meal plans automatically, and more! 
5. Connect Other Payment Systems and Automate Client Actions
We know everyone has their own preferences, payment methods included. With Zapier, you can integrate other methods of getting paid, like Paypal, Square, Stripe, Shopify, etc with Trainerize. When a client purchases via your preferred payment method, easily add them as a client to Trainerize to deliver their training program. 
That wraps up our five of our most popular Zaps to use with Trainerize and Zapier! And in-case you missed it, we recently released 10 new Zapier actions and triggers, give them a try today! 
Learn how to set up and connect to Zapier, plus much more by visiting our help resources. Go on and get friendly with Zapier, we promise you won't look back! 
Love using Zapier? Tell us how you use Zapier to do more for a chance to get featured in one of our upcoming blogs and on social media. We'd love to hear from you!