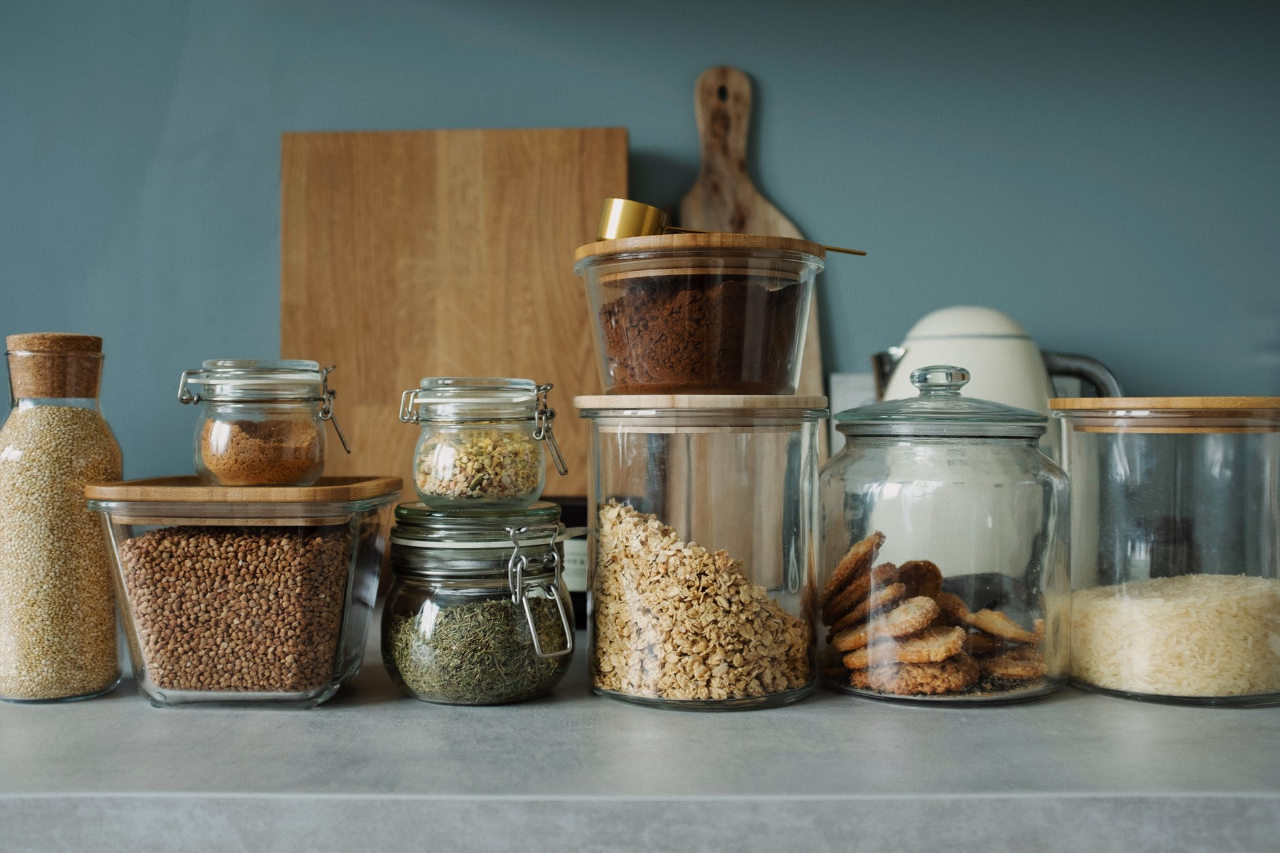 As COVID-19 spreads throughout the world, many people are self-quarantined and practicing social distancing. While health authorities are recommending everyone who feels sick stays isolated, many people globally are now working from home… which means they're also eating at home, which also means they have to stock their pantries for quarantine.
If you provide nutrition coaching as part of your personal training services, chances are your clients are going to be coming to you soon (if they haven't already started) with questions about how they can stock their pantries, fridges, and freezers with healthy, non-perishable food to help them continue working toward their fitness and nutrition goals. With dining out not on the table (pun intended!), people also want to enjoy delicious meals!
There are lots of ways these clients can stick to their prescribed nutrition plans, even if they have limited access to ingredients. Read on for some tips you can pass along for when clients are stocking their pantries.
Whole Grains
Whole grains are an excellent source of complex carbohydrates. They contain fiber, which will help your clients feel full for longer periods of time. This will also make it easier for them to resist snacking… which is a major risk of the WFH lifestyle!
Whole grains are great for helping your clients fuel up before workouts, and recover after workouts too. Other good sources include whole grain rice, whole grain pasta, and oatmeal…. so if they can't find one, try another!
Pantry-Friendly Produce
Most produce options have to be refrigerated and used up fairly quickly if your clients want to eat them before they go bad. Stick to hardier vegetables—kale will last longer in the fridge than romaine lettuce for example. Plus, it's more nutritious!
There are some pantry-friendly options you can recommend to them, though. Squash and sweet potatoes, for example, will last a long time in the pantry. The same is true of carrots and apples, and cabbage and beets. Plus, onions, shallots, and garlic, which will add a lot of flavour!
Encourage your clients to utilize canned or frozen vegetables, in a pinch. These are viable and cost-effective options, especially during times of scarcity. Also consider dried veggies, like dehydrated mushrooms! They'll keep in the pantry for ages, and can be quickly re-hydrated.
Non-Perishable Meat and Fish
There are plenty of high-quality protein sources that don't need to be refrigerated. Canned chicken, canned tuna, and canned salmon, for example, are loaded with protein and nutrients that will help your clients feel their best and recover after a tough workout. Your clients can supplement these functional-if-unfashionable options with some frozen options!
Guide your clients through the COVID-19 pandemic.
Activate your free 30-day trial of Trainerize. 
Fridge and Freezer-Friendly Foods
When stocking up on fresh foods, it's best for clients to look for items that will last for a long time in the fridge and that freeze well. Lean proteins like chicken, ground beef, and ground turkey are good examples. Shellfish and salmon will also freeze well!
Vegetables like broccoli and cauliflower can last longer in the fridge than leafy greens or avocados, too. However, most green vegetables will freeze well for later use! Chop and freeze broccoli, cauliflower, and bok choy for a stir-fry, and freeze spinach and avocados for smoothies!
Canned and Boxed Vegan Protein Sources
For clients who don't eat meat or fish, there are still lots of easy ways for them to get in their daily protein requirement.
Canned or dried beans, like black beans and chickpeas, are great to have on hand. They contain fiber and complex carbohydrates in addition to protein, so they help your clients reach more of their macronutrient goals (remember, protein, carbohydrates, and fat are the three macronutrients everyone needs to keep their bodies functioning and feeling their best) in one meal.
Boxed vegan protein sources like lentil pasta or soba noodles are good to have on hand, too. They add a punch of protein to any meal, and they taste delicious.
Nuts and Nut Butters
For clients who are looking to fit in a little more healthy fat into their diets to round out their macronutrient ratios for the day, nuts and nut butters can come in very handy.
Almonds, cashews, walnuts, and pistachios are full of micronutrients in addition to healthy fat and a little bit of protein. Peanut butter, almond butter, and cashew butter can also add flavor to meals or make a good healthy treat on their own. Just encourage your clients to stick to the natural varieties, and always weigh out their portions so they're not taking in too many calories at once.
Healthy Treats
Don't forget about the healthy treats, either. Frozen berries or homemade smoothies make an excellent dessert, especially for calorie-conscious clients.
Dark chocolate ought to be a pantry staple, too. It tastes great mixed with a handful of nuts or kept in the freezer for a cold and crunchy treat.
Help Your Clients with Quarantine Nutrition Today
Whether your clients are facing a mandated quarantine or are choosing to stay home and do their part to flatten the curve, they don't have to sacrifice their nutrition and health goals.
Share these tips on pantry-, fridge-, and freezer-stocking with them today so they can get their houses in order and stay well-fed.
How resilient is your fitness business?
Activate your free 30-day trial of Trainerize.