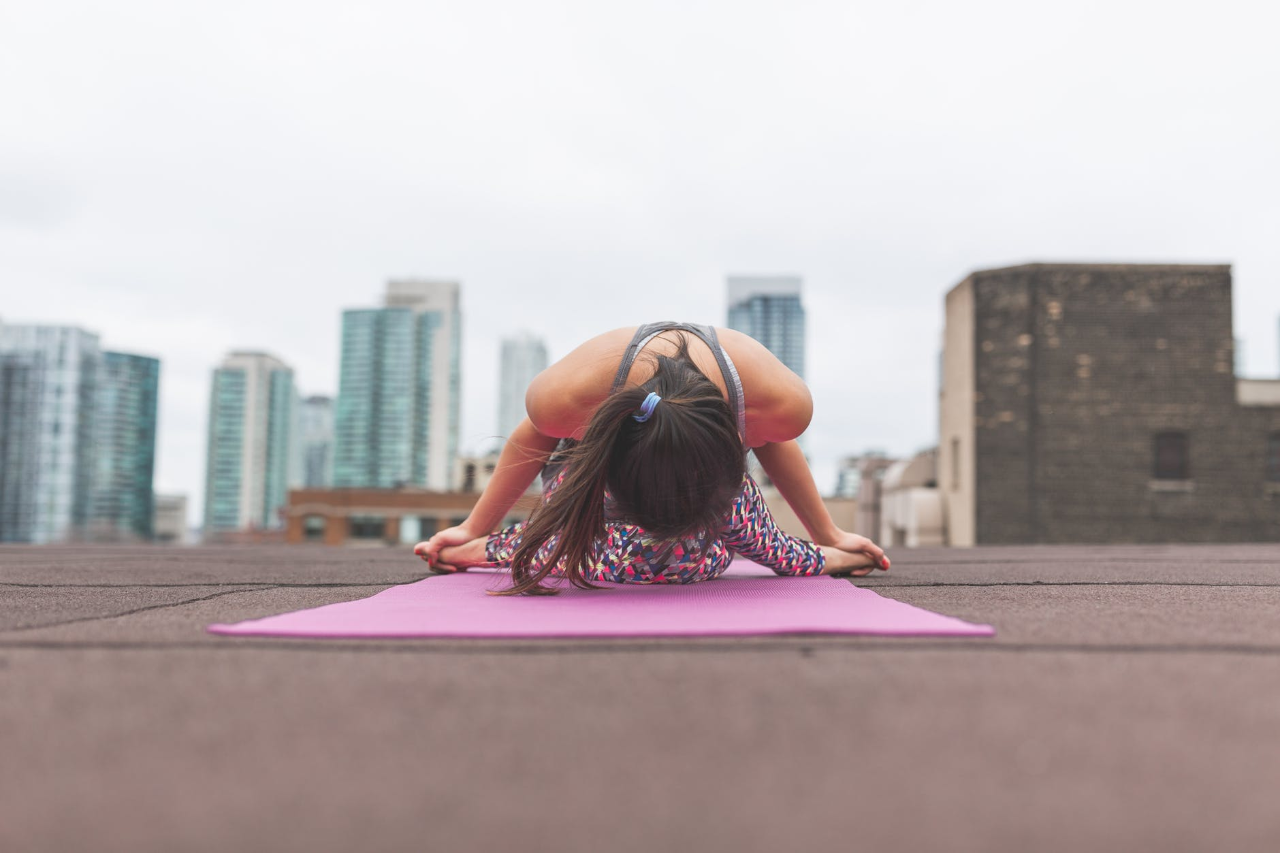 My Personal Best is a blog series where trainers share their favourite client success stories. Get inspired with more from My Personal Best.
My Personal Best is the story of a 32-year-old woman's quest for good health. This particular client messaged me about online training, and we booked in a phone consultation. When we hopped on the call for her initial consultation, this client informed me she had just gone for her annual medical checkup for blood work and a physical. After the appointment, she received what she thought was a routine follow-up call. However, the call turned into a second appointment at the doctor's office to discuss her blood work, and it came with bad news. 
A Wake-Up Call for Personal Wellness 
It turned out that her cholesterol levels were far too high for a woman her age. The next step would have to be medication. Because she knew the high cholesterol was due to her lifestyle, she asked if instead of turning to medication, she could come back for another test in a few months. Her doctors agreed to give her four months to see if she could decrease it enough to eliminate the need for medication, and that's how she came to me. 
When talking to her on the phone, I could hear a sense of urgency and a bit of sadness, too. Not only was her cholesterol high, but her family had a history of heart conditions. She was also struggling with weight gain, a lack of energy, poor sleeping patterns, and an aching body—which was all taking a toll on both her personal life and her professional life. She decided to make a change, signed up for a four-month program, and began online training with me right away.
Up your Fitness Business game.
Start your free 30-day trial of Trainerize. 
Building Habits for a Healthy Lifestyle
Like with any new client, we faced some initial hurdles with her busy schedule. She was working a 9 to 5 job, so there was some learning for her to fit in effective workouts and proper cooking time and meal prep, but it was nothing we couldn't tackle together! Week after week of training plans, meal plans, and coaching calls, I could literally see and hear the change. In her monthly progress pictures, weight was falling off fast, her posture was upright and her shoulders were pulled back. When we would catch up on our weekly phone calls, her voice was increasingly prominent and happy. She seemed more and more confident. 
Four month after that first call, the day before her second blood work appointment arrived. We talked on the phone that day before she went to the doctor's office. She told me how nervous she was, and worried that her cholesterol levels might have remained the same. She knew they would prescribe her medication to begin right away. I remember telling her I was there for her and giving her a bit of a pep talk. I remember saying, and I quote, "Girl, we haven't come all this way to see these numbers stay the same!" That seemed to cheer her up and off she went.
Good News and a New Outlook
A week later, we hopped on our usual weekly phone call, and I was thrilled to learn her cholesterol levels had decreased. They were decreased so significantly that there was no need for medication! With her ecstatic excitement she told me that not only were the doctors shocked by her low cholesterol levels after just four months, they had also been impressed with her weight loss. She was emanating a newfound confidence in herself and in her new healthy life. 
This is hands-down my favourite client success story. Not only was I able to help a client with weight loss, but I was also able to assist in keeping her off medication. I am pleased to say that to this day, she continues to train with me online. And as a result, she's experienced a boost in her beautiful soul, with all the self-confidence she deserves. Plus, she has recently been offered a promotion at work, which she has all the energy in the world to tackle! I knew she had it in her all along. It was just up to me to help guide her and show her the proper changes she needed to make to acquire and maintain a healthy lifestyle.
Take your Fitness Business to the next level.
Start your free 30-day trial of Trainerize.