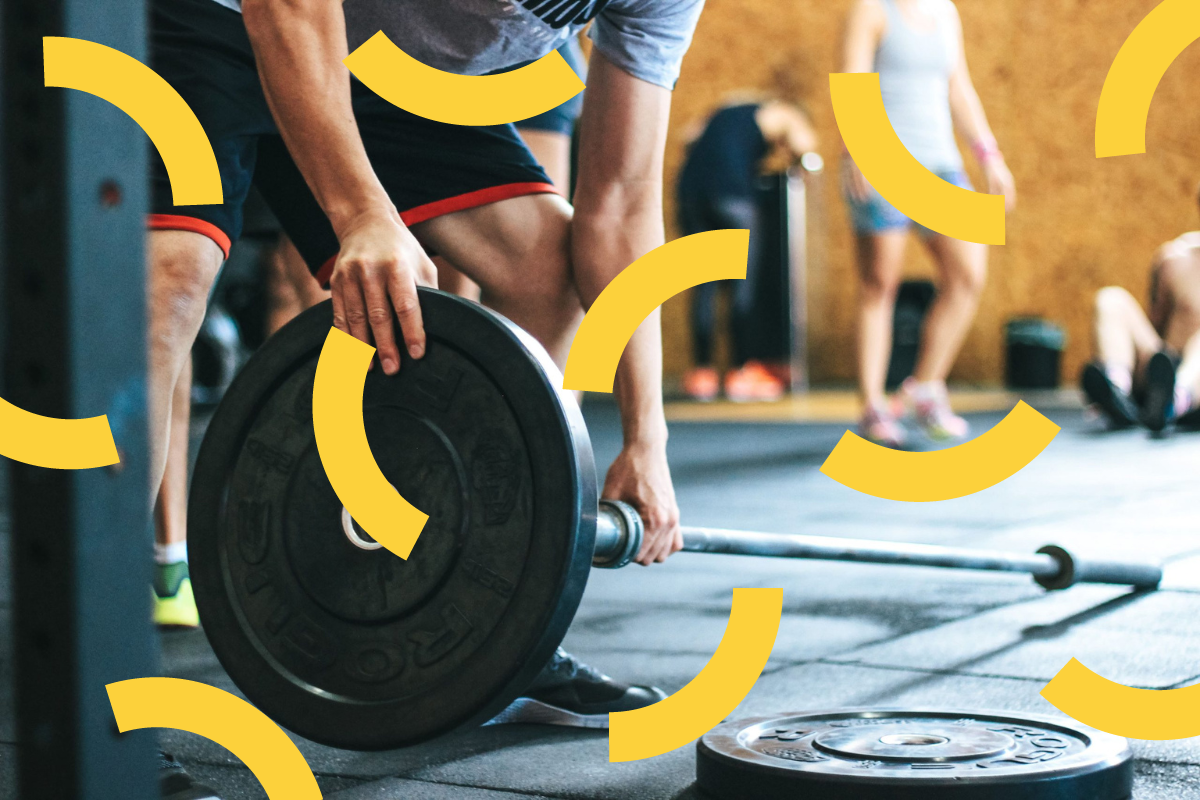 Every personal trainer or fitness coach dreams of one day owning their own gym… I know I did!
As someone who has been running an in-person fitness business for the last 16 years and owned a gym for the last 9 of those years (plus running an online coaching business as well) I want to give you all the details about how to open your own gym so you can make an educated decision for yourself! I wish I'd known this before!
There are so many positives and negatives to opening and owning your own gym or training studio! I'll keep it real, it is not easy, but in my opinion, so worth it! It is not for the weak—you have to be truly passionate about what you do! And ultimately, you need to be in it for the love of helping people, not just for the money.
So let's start with the benefits of opening a gym.
Benefits of Opening a Gym
Wow, where do I even start? There are so many to me personally. Here's the top 4.
Freedom in your schedule 
Follow your dreams
Make as much income as you want
Set up the gym how you want and offer the services you want
1. Freedom in your schedule (most of the time)
When you work for yourself you have the ability to make your own schedule and work when you want to work. I say most of the time, because we all know as an entrepreneur you sometimes end up working a lot more than you like. But in the end, it's your business so working a few extra hours still benefits you!
2. Follow your dreams
I'm talking about getting to run your gym the way you want, attract the type of clients you want, and hire the team you want! When working for someone else or another gym, you have to go along with their brand and values even if it doesn't exactly align with your beliefs. As a business owner, you can build it to serve your own hopes and dreams! When I look at my studio, I often think to myself, "Wow, I really built this!"
3. Make as much income as you want
With the right business strategy, marketing strategy, and business systems in place—plus some good old fashioned hard work and networking, you can literally build your gym into making as much money as you want it to. My best advice is be good at what you do and passionate so that your clients tell their friends about your gym and how awesome it is.
🔗 Earn More Revenue with a Strategic Business Model!

FREE GUIDE: 5 Ways to Train with Trainerize
4. Set up the gym how you want and offer the services you want
This is where entrepreneurship gets fun because you don't have to answer to anyone but yourself. What services do you want to offer at your gym is up to you! You can also set up the gym however you want. I love being able to bring in only the equipment I feel is necessary for my clients.
Opening a Fitness Business
Back in 2016 I shared 4 Steps to Starting a Personal Training Business, and the tips still apply! In summary:
Get Certified 
Register Your Business
Market Your Business
Start Training
Even before you open up your physical location, you need to establish the basics of your business—making sure you're certified to offer the training you want, making sure your business is registered and legal, and establishing a marketing strategy (which includes identifying your training niche).
⚡️ TZ Tip: Learn what certifications are best with Best Online Personal Training Certifications.
The next step to opening your gym is establishing what software you will need to run your business. You may think a simple spreadsheet can do it, but in reality, you'll need at least a few tools to run your business.
Implementing Software for your Fitness Business
My fellow Trainerize blog contributor Michelle Riley of Fierce & Fit shared Why Personal Training Software is a Must-Have for Your PT Business.
Automated Workout Programming
Efficient Appointment Scheduling
Confidential Private Messaging
Real-time Feedback, Data, and Analytics
Putting tech to work in your business is the not-so-secret secret tool for the organized, professional, successful, and sustainable fitness business.
And I recently shared the Best Gym Management Software.
You'll need a tool to house all of this content and more—think video call sessions, workout libraries, payment tools, and nutrition coaching offerings, all in one place. If you need one, consider an awesome tool called Trainerize!
Only then are you ready for the brick-and-mortar component of your business—the gym or studio.
Costs of Opening a Gym
I went in-depth on the costs associated with opening a gym in my article How Much Does it Cost to Open a Gym. Here's the gist:
Lease or Mortgage Costs 
Facility Setup Costs
Administrative Costs
Marketing & Advertising Costs
1. Lease or Mortgage Costs
After you sign a lease you will know your first overhead payment, your monthly lease. Then you want to think about insurance for both the building and equipment and yourself as a coach, plus any other coaches that might be working at your facility. In my facility they all have their own personal liability insurance and then I have an umbrella insurance to cover on top of that as well. Next you will need to think about any renovations that might need to be done to build out the studio to what you want it to be? Do you need showers or bathrooms built? Paint? Fans installed? Mirrors? Offices? Etc. What about branding and signs outside and inside of the building and the cost associated with that?
2. Equipment and Merchandise
What about equipment? If you don't already have any equipment you will have to think about what you want to get in there to get started? You can also add more equipment as you go, but you will of course need some basic stuff to get started (squat racks, dumbbells, plates, barbells, dumbbells, etc. etc…). Then you have your flooring for the gym, do you want rubber? Turf installation? The cost for that will need to be added in as well. Then you will want some merchandise (t-shirts, water bottles etc.) to help build your brand to sell at your gym for clients to wear and help build brand awareness. There will be an upfront cost to get some merchandise in the gym to sell and then of course if you price things properly you will get a profit off of that.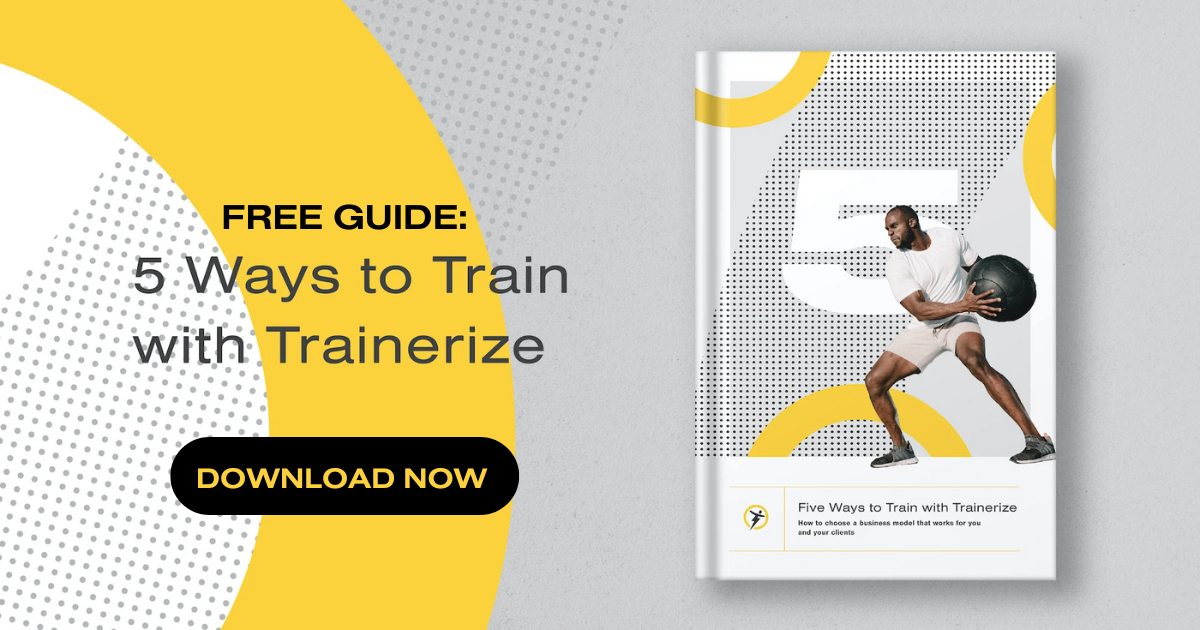 3. Website and Marketing
Do you need a new website built? Depending on how tech savvy you are, you might need to pay someone to do this for you; however, I was able to build out my website on my own with some basic WordPress knowledge and it has been fine. Although a lot of marketing is done on social media now a days, it is still important to have a website for people to head to in order to read more about what you offer and to sign up or contact you. You will need to purchase a domain name as well to lock that in and possibly add on to your marketing and merchandise to help build brand awareness. Will you be running any paid ads on social media or in local newspapers etc. to help market your services?There should maybe be a budget set out for this, especially if you are a brand new facility in order to get some people in the door.
⚡️ TZ Tip: Learn how to build a website for you personal training business from the Team Trainerize experts!
4. Operating Costs
These are the daily and monthly costs you should also be thinking about and planning for in advance to be sure you are prepared such as maintenance of the facility and equipment or cleaning (if you are hiring a company to clean or doing it yourself). Will you be using a scheduling software to run everything with such as your payment processing, scheduling, and class booking?  There will be aa monthly fee for that as well.  Soap, hand sanitizer, paper towels for the bathroom, cleaning supplies etc.  These are all items you will find yourself buying monthly and should be worked into the budget as well.
So, there you go this is a basic breakdown of what it would look like to open your own facility, it is not easy and there are definitely a lot of costs associated; however, as someone who did It, if done the right way it is so worth it!
Take your Fitness Business to the next level.
Start your free 30-day trial of Trainerize.