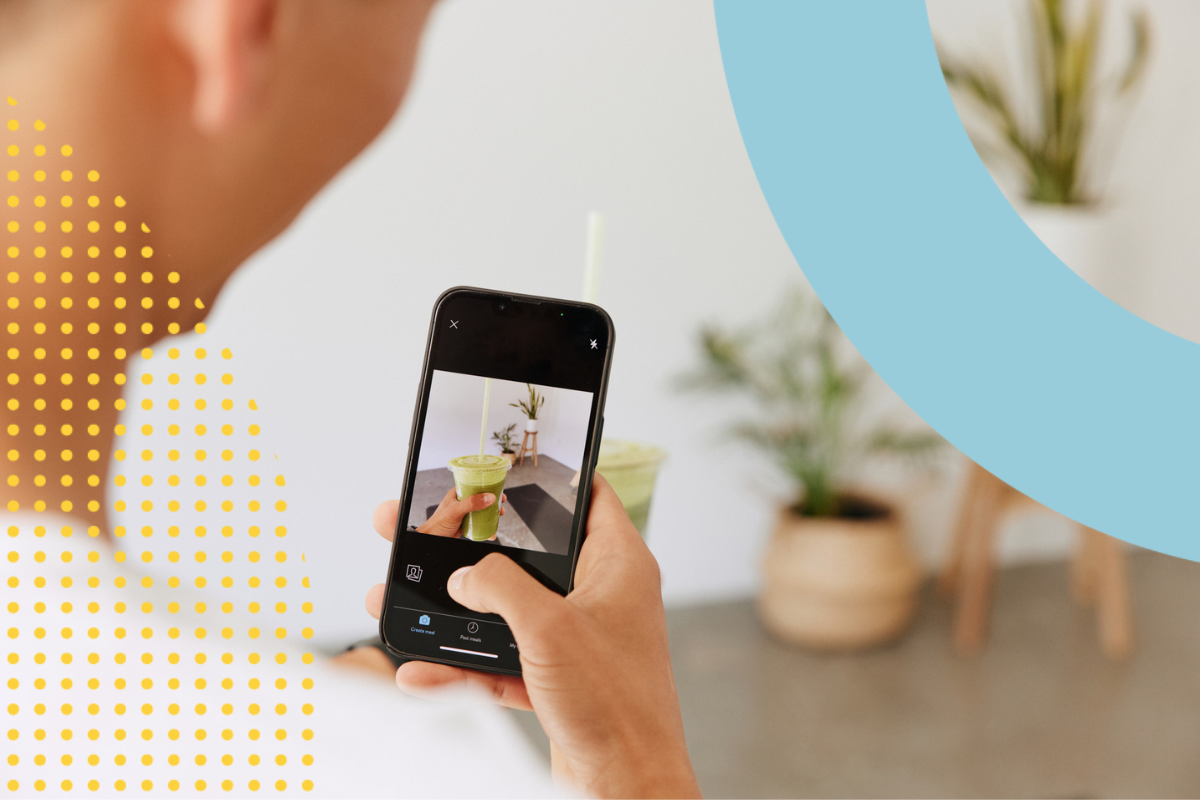 Whether you're looking for a career change or are a personal trainer looking to add nutrition coaching services to your roster, nutrition coaching is a fulfilling career for anyone with a passion for health and wellness. As a nutrition coach, you can help clients make informed decisions about their food choices and help them achieve their weight loss goals through personalized meal plans and education. Here's how to become a certified nutrition coach in 5 simple steps. 
Step 1: Gain Education and Practical Experience 
The first step to becoming a nutrition coach is to build a strong foundation in nutrition science. So, if you're serious about taking your career to the next level, get out there and earn a degree in nutrition, dietetics, or a related field. Next, you'll want to get some practical hands on experience working as a health coach, personal trainer, or nutrition specialist will help you develop a solid understanding of how coaches work with clients to achieve their health goals.
Step 2: Complete a Nutrition Coaching Program 
Once you've built a solid foundation, the next step is to enhance your knowledge and skills in the nutrition coaching arena. We highly recommend doing an online course or nutrition coaching certification program. For example, Precision Nutrition is a popular certification program that provides a great base for your business. The program covers topics like behavior change, coaching psychology, and communication skills—all of which you'll need to help your clients reach their goals.
In addition, completing a certification program will make you more marketable to clients when it's time to market your services too!
Step 3: Obtain a Certification 
While certification isn't always required to become a nutrition coach, it does help to market your services by demonstrating commitment to the field. Some of the top certification organizations include the National Academy of Sports Medicine (NASM), the Academy of Sports Medicine (ACSM), and the Certified Nutrition Specialist (CNS) certification. These certifications require you to pass an exam and engage in yearly ongoing education to maintain the certification. It may be one extra thing on your list, but it goes a long way to marketing your services down the road. 
Step 4: Set Up a Nutrition Coaching Business 
Once you've completed the necessary education and certification, it's time to launch your nutrition coaching business. Trainerize has a suit of tools to help you get there, including customizable meal plans, progress tracking, and messaging, to help you work with clients and provide them with an interactive and personalized experience.
Step 5: Work with Clients to Achieve Their Goals 
The last step is simply to get out there and get clients. As a nutrition coach, your primary goal is to work with clients to achieve their health and wellness goals. It's your job to help clients make informed food choices, create personalized meal plans, and provide ongoing support and accountability. 
Once you've completed the five simple steps above, you'll be well on your way to helping your clients succeed!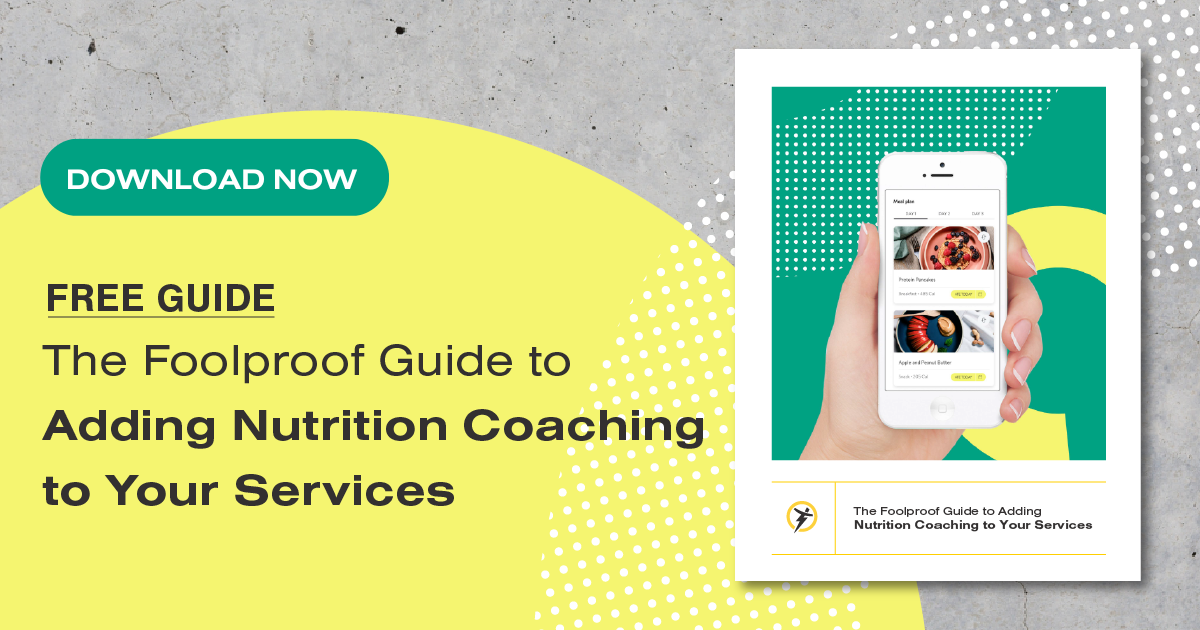 How Much Do Nutrition Coaches Earn? 
Like any job, the salary of a nutrition coach varies depending on factors like location, experience, and industry. However, according to the Bureau of Labor Statistics, the median annual salary for dietitians and nutritionists in the United States was $63,090 as of May 2020. But nutrition coaches who work in private practice or as independent contractors can earn even more depending on their client base and fees; the sky's the limit. 
The Importance of Marketing Your Nutrition Coaching Business 
Once your nutrition coaching business is up and running, there is still work to be done. Because without clients, you won't be able to achieve the goals you've set out for yourself. That's why marketing your services to potential clients from the start is important. You can start by building a website, creating social media accounts, and networking with other health and wellness professionals. Consider offering free consultations or running promotions to attract new clients. And don't forget about the power of word-of-mouth advertising! Encourage your satisfied clients to refer their friends and family to your services.
Staying Up-to-Date on the Latest Nutrition Science 
Let's be honest; nutrition science is constantly evolving. So, as a nutrition coach, staying current on the latest research and trends is important. You can do this by going to health and wellness conferences, taking continuing education courses, and reading scientific journals and publications. By staying current on the latest nutrition science, you can provide your clients with the most accurate and effective information, which will leave them in awe of your services and wanting to come back for more. 
The Importance of Providing Motivation and Accountability 
As a fitness professional, you probably know that one of the most important roles of a nutrition coach is to provide motivation and accountability to your clients. You can do this by setting achievable goals, tracking progress, and providing positive feedback and support. Celebrate your clients' successes, no matter how small, and help them stay motivated during setbacks or challenges. By providing consistent support and accountability, you can help your clients achieve their goals and maintain healthy habits for life.
Growing Your Nutrition Coaching Business 
Once you've established your nutrition coaching business, you might want to consider ways to expand and grow your services. This may include hiring additional coaches, offering group coaching programs, or creating a signature nutrition coaching program that sets you apart from your competitors. It's important to have a growth mindset and be open to new opportunities and possibilities for your business.
So what's next? 
For anyone with a passion for health and wellness, nutrition coaching is a great career choice.And,  Trainerize can help your get there with our:
Customize meal plans: Use our built-in nutrition database to create meal plans that meet your clients' specific needs and preferences.
Progress tracking: Set goals and track your clients' progress using the Trainerize app.
Real-time communication: Use our built-in messaging features to chat and share photos, videos, and documents with clients.
Integration with fitness apps and devices: Integrates with popular fitness apps and devices, to easily track your clients' activity levels and adjust their nutrition plans accordingly.
But, don't just take our word for it, download your free trial and see how we can help take your nutrition coaching to the next level.