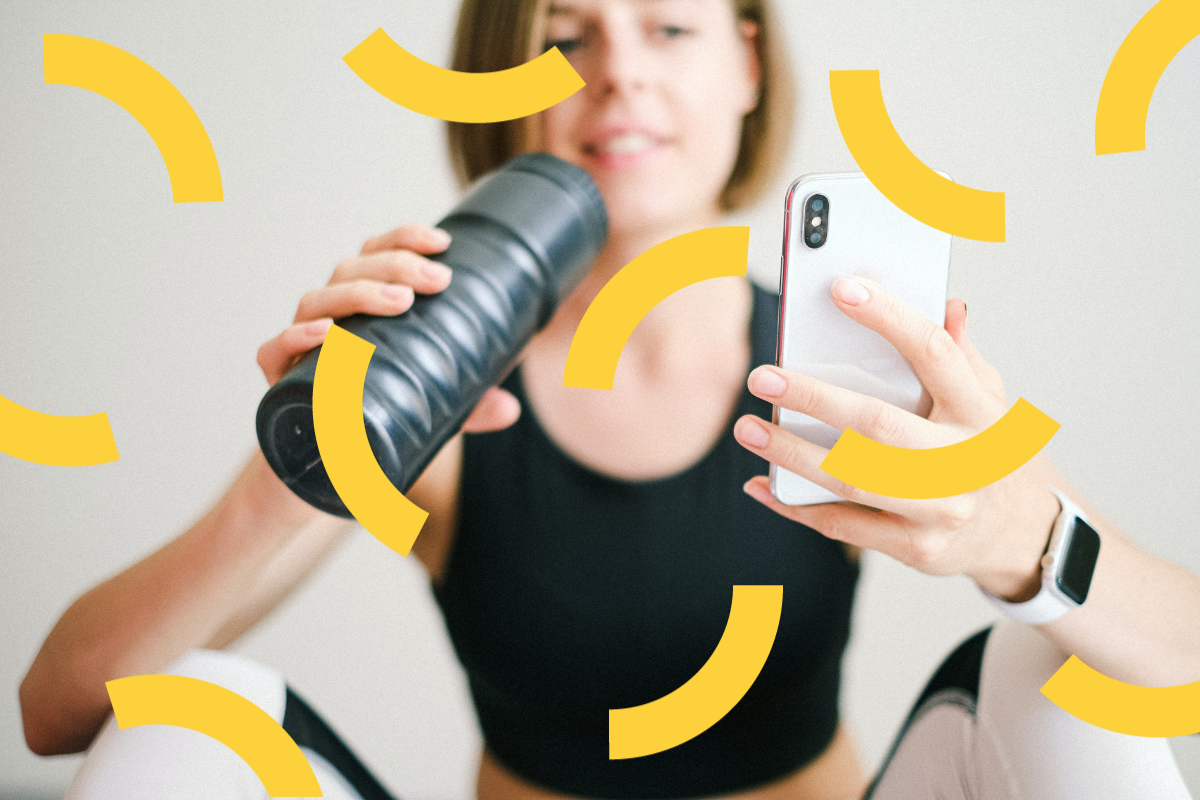 As a personal trainer, your clients mean the world to you. Helping them achieve their goals is probably one of the main reasons you got into this line of work. That said, the process of how to get personal training clients can be intimidating, and many fitness professionals struggle to expand their clientele. 
If this is you, don't sweat it. Every trainer goes through this, and you're definitely not alone. At Trainerize, we've helped thousands of fitness professionals build thriving businesses, and there's time-tested strategies they've all used to break through the noise and find their ideal clients.
So come on, let's get to the good stuff. In this article, we'll break down nine strategies you can use as a business owner or rising personal trainer to get more personal training clients. (You'll be putting them to work for your personal brand in no time).
🔗 Kick off your online training business!
FREE GUIDE: Get 30 Clients in 30 Days
9 Proven Ways to Get More Personal Training Clients
1. Ask existing clients for referrals
In the fitness industry, a glowing word of mouth recommendation or review from a client is the best marketing you can get. Your clients are able to speak to the expertise and energy you bring to your training sessions and chances are they've got friends who could benefit from your training too.
After one of your next sessions, find a quick moment to ask your clients for a referral. Be friendly, casual, and take a light touch.
Try something like this: "Hey, great session today! And by the way, if any of your friends need help reaching their fitness goals, I've got space open. I'd love it if you referred them to me." Simple, straightforward, and respectful—that's the key to getting more clients through word of mouth.
Once you're confident asking for referrals, you can even start a referral program that incentivizes your training clients to refer their friends. (And when you're ready, we've got a guide to referral programs that'll get you up and running fast.)
2. Share testimonials from your clients
Testimonials are a valuable way to grow your business as a trainer. 
When you're able to share what clients have said about you, you'll be able to spread the word about your skill as a trainer (without feeling like a shameless self-promoter).
Anything can be a testimonial, from a heartfelt DM to a photo or screenshot of your client hitting a new personal best. Ideally, your testimonials should show off your fitness results or your process as a trainer, because those are the most important factors clients look for in their trainers. (We've got a full article on how clients choose trainers here, too.) 
Make sure you've got clear permission to share any form of client testimonials, though. Your clients should never feel pressure to share testimonials and being too pushy will damage your trainer-client relationship. 
Here's an example of how to ask respectfully: "Hey, amazing worktoday—and congrats on deadlifting 250 lbs. Beast mode UNLOCKED! Could I share that video we took on my Instagram page? There's no pressure to say yes, and I only want to share it if you're comfortable." 
3. Offer a trial session for free using Trainerize
Many individuals are interested in personal training, but are unsure or intimidated, so they need a little push to get started. You can give potential clients that exact push by offering a free trial session. You'll save tons of time by offering trial appointments through the Trainerize app, but you can also offer them in-person. 
During your free sessions, ask each person about their fitness goals, their biggest challenges, and the help they think they need to reach their full potential. This shows you're friendly and attentive, and it also allows you to laser-focus on each clients' individual needs—whether that's weight loss or training for a marathon. 
You'll also want to use some of your time to walk them through the app and show them what a training program could look like, and how convenient and flexible their training experience can be with you as their coach.
By the end of the session, many people will be ready to sign up for regular training sessions. And if they're not ready yet, they may come back later on or refer a friend. That's still a win in our books. 
4. Market your training services on social media
All—and we mean all–the top fitness professionals market themselves on social media. And with the average person spending roughly 2.5 hours on social media per day, if you're not there, you're missing out. 
That's not the only reason why social media is so important, though. When someone's deciding whether they want to train with you, it's not uncommon for your social media channels to be among the first things they look up. If your energy, know-how, and vibe come across right on social media, you'll make a great impression on every potential client. 
For trainers, the core social media platforms are Instagram, Facebook, and TikTok. Instagram is super visual, and makes it easy for clients to reach out to you directly in the DMs. Facebook's massive audience can't be overlooked either, and TikTok offers you the best chance of getting organically discovered by fitness clients. 
(We dive WAY deeper into social media marketing in our guide to social media marketing, if you're curious).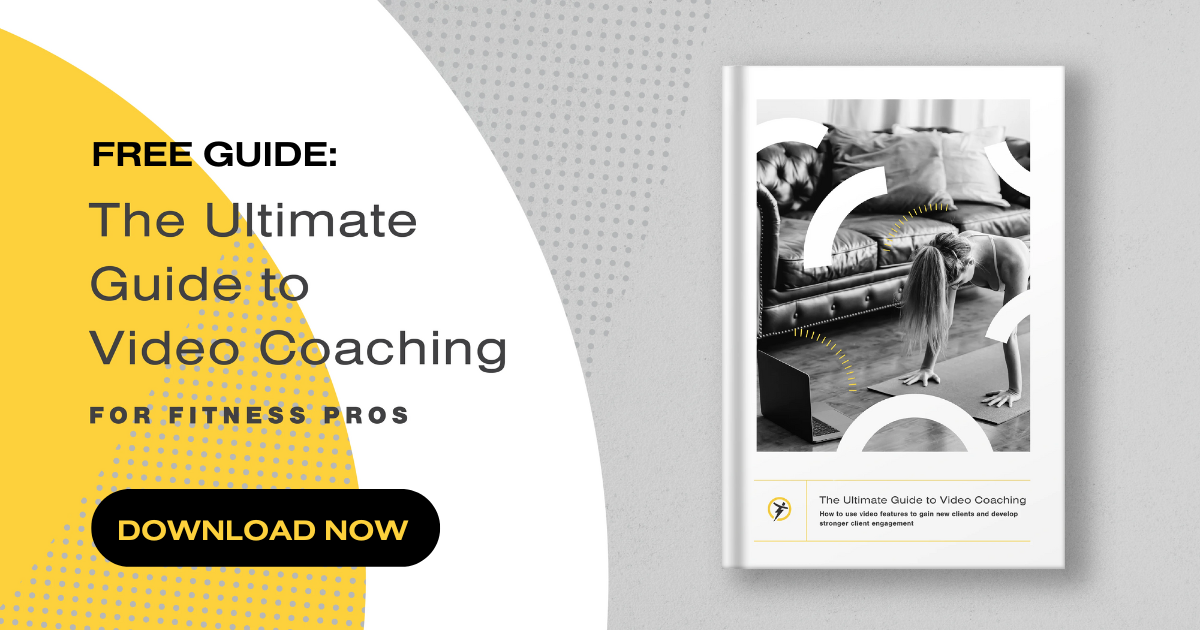 5. Write articles for fitness magazines and blogs 
You can position yourself as an expert by writing for fitness magazines and blogs specific to your city, region, or country. Each article you write is perfect content for your social media channels and newsletters, plus, you'll be able to introduce yourself to an audience full of your ideal target audiences. 
Take some time to find the right publication, editor, and topic, then reach out and introduce yourself. Tell the editor what fitness-related topic you're interested in exploring, and why you think their audience will care. (Make sure to include a bit of information about your expertise, too!) Soon, you'll have a ton of valuable bylines and proof that you're an expert worth training with. 
6. Build a professional website to showcase your skills
Beyond social media, the first place people check when researching a personal trainer is their website. By creating one for yourself, you show that you take your training business seriously, and, that you work hard to deliver fitness results for clients. 
Your website should include a bio, details about the types of training you offer, and testimonials (if you've got them.) It should also include contact information and links to your social channels. This makes it easy for potential training clients to learn more about you—and reach out. 
Take your web strategy one step further by adding a contact page or a sign-up form for a newsletter. You want to capture peoples' emails so you can follow up with more details about your personal training services—which we'll talk about in the very next section. 
And if you really want to supercharge your client funnel, embed your products directly into your website so that potential clients can find and purchase your services with just a few clicks. If you're using Trainerize Payments (our in-app payment feature!) you can set this up in minutes.
To build your website, we'd recommend checking out Squarespace. There's dozens of website templates for trainers and fitness professionals, and you can have a pro-level website online in just a few hours. 
7. Send out a regular email newsletter
Email newsletters are a super powerful marketing strategy for gyms and fitness professionals. They give new clients a chance to learn more about you and remind previous or existing clients to purchase new programs or add-ons, or to schedule more sessions, all of which is great for your business.    
You'll want to use your website and social media to capture emails. After you've built a list of emails from prospective clients, start sending out biweekly emails to keep them in the loop about your current training programs. If that feels like a bit too much, once-per-month or once-per-quarter emails are also great—some is better than none.  
Here's an example you can use as inspiration: "Hey everyone! I hope you're having a great end to your summer. I'm working out of Bonsor Community Center in Burnaby this fall, and I've got space for three more training clients. If you or anyone you're close to wants help reaching their fitness goals, let me know!"
(You can dive even deeper into this strategy with our guide to building an email list for your fitness business.)
8. Network, network, network! 
The age-old cliche is true: your network is your net worth. When you're trying to grow your business and get more personal training clients, the most valuable people in your network are other trainers and wellness professionals.
You might know a physiotherapist from a kinesiology class you took years ago, or a yoga teacher who you went to high school with. No matter what the connection is, your audience and theirs are… like, almost the exact same people. (Everyone who cares about their health and wellness.)
Reach out to them and offer a referral swap. You'll send your clients their way, and they can point theirs in your direction, too. You won't poach each others' business—since you offer different services around fitness—but everyone will get more clients.
9. Lead group training—and do it online
Group training is another strategy trainers use to get more clients. By offering training to groups, you'll be able to hook more participants with lower prices per person, make higher hourly rates, and convert regular attendees into private training clients. 
You can lead group training IRL, but there's much less hassle online. You don't have to rent a space or commute, and you won't get as many cancellations. And with negligible overhead, you'll make more per hour of training than you would otherwise.  
Getting started isn't hard, either. When you're ready to start offering online group training, you can use Trainerize to streamline the experience from start to finish. Start by adding your group training clients to a group, then attach a program to that group. As your clients complete their workouts, you can choose to have their activities automatically shared to the group so their fellow workout buddies can cheer them on and celebrate their wins.  There's no better motivation than having a built-in cheer squad.
The group fitness features are just the tip of the iceberg with Trainerize, though. You can also follow up with custom workouts and meal plans that show your clients just how much they could achieve with 1-on-1 training. You'll add massive value to your training services, and have a packed schedule in no time.