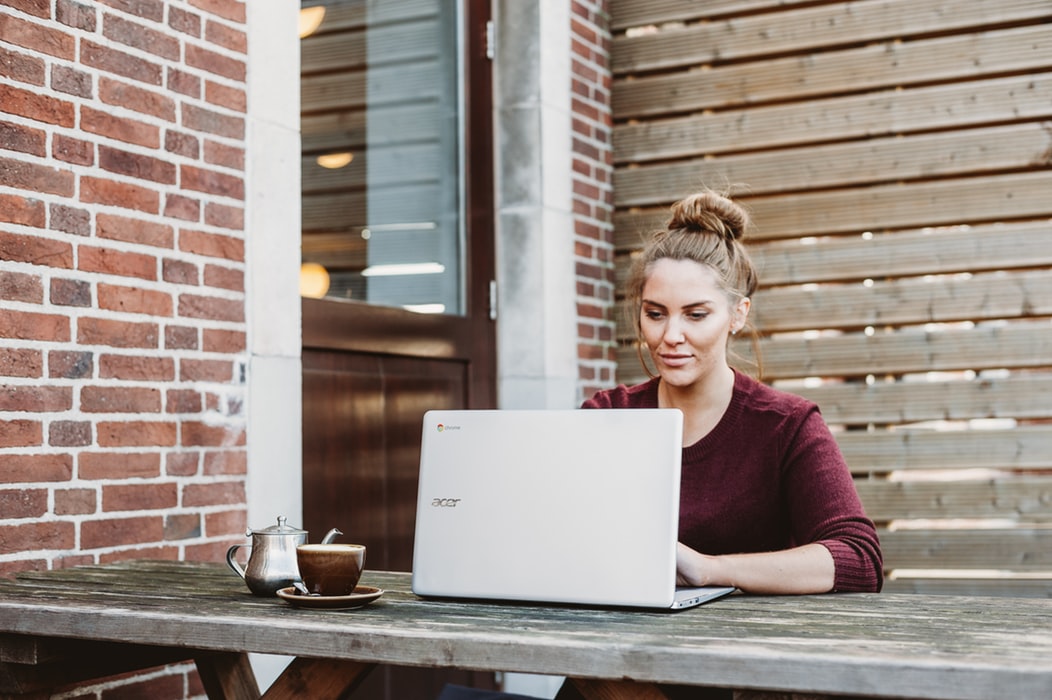 My Personal Best is a blog series where trainers share their favourite client success stories. Get inspired with more from My Personal Best.
I've been working as a fitness professional with both in-person and online clients for many years, so there are a lot of client success stories I want to brag about! It's my job to help my clients work towards their goals. If they do that, I consider them successful and am very proud! The best part of my job is getting to help people realize their full potential and experience how good it feels to prioritize their own health.
Today I want to share a recent success story from a current online training client. Not only because it's very fresh in my mind, but also because I'm very proud of her!
A Frustrating Health Rut
Prior to signing up for online coaching with me, this client was in a bit of a rut. She was going to the gym on her own when her busy schedule allowed it, but she had no plan in place and would just do whatever she felt like doing at the gym that day. She was tired, frustrated from not getting the results she wanted, was jumping from one fad diet to another to see if anything would help her, and she was too focused on the scale.
This client is a busy mother of three, and during our initial assessment phone call told me that she had just recently quit her busy job and started her own business (yeah, entrepreneur life!). She was sick of not having time for her kids or herself and took the steps required to change her circumstances, which I always love to hear. 
Automate your Fitness Business.
Start your free 30-day trial of Trainerize. 
Clear Goals Within a Realistic Schedule
During our initial phone call, she told me she had her kids for two weeks out of the month, so on the weeks she did not have them it was really easy to get to the gym, but she wanted help finding time to work out on the weeks she had her kids. She also needed nutrition guidance that was not a diet, but an easier way of eating healthy without any complication. She was more than eager to get started. After our phone call, off the bat, I knew she was going to be successful. 
I provided the client with a clean eating meal plan and taught her how to count her macros each day. I gave her nutrition compliance goals for the first week and weeks after that. This would help her gradually build good habits, while not overwhelming her. We figured out a plan that would help her find time to work out on the weeks she had her kids that was realistic. Let me tell you, she hit the ground running! From day one of online training, she has been on it with her compliance, constantly uploading progress pictures because she was feeling so good. Sure, she's human—she's had some downs. But those are the moments where I stepped in and supported her. I remind her that she's human and we all have our moments, but that is part of any journey.
Confidence and Communication

To me, this message thread screams success! Teaching clients to live a healthy, balanced lifestyle is what it's all about for me. It's not about living in the gym and only eating chicken and broccoli to get results!
From June to August, this client lost a total of seven pounds and lost two inches off of her waist. She is my idea of a success story. She has gained confidence and is feeling strong, but we are just getting started!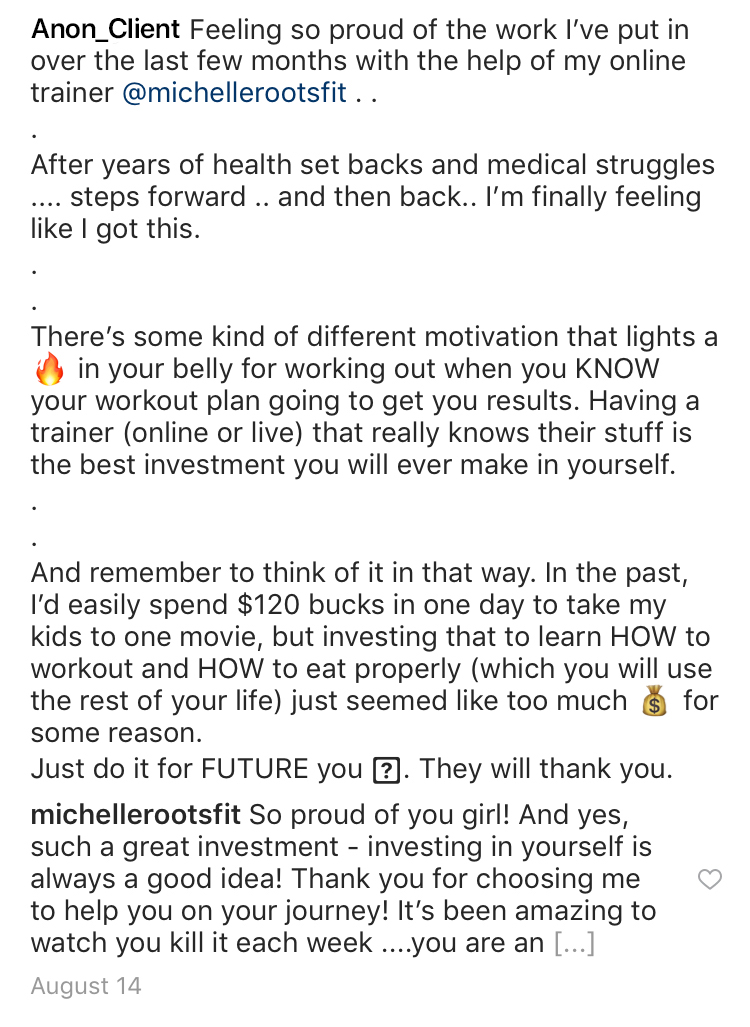 When a client posts a picture of their newfound abs on Instagram with a caption like this, not only is it great for business, but it's great for them. Seeing my clients so proud of themselves is what it's all about. I'm going to keep working hard to change one life at a time.
Automate your Fitness Business.
Start your free 30-day trial of Trainerize.