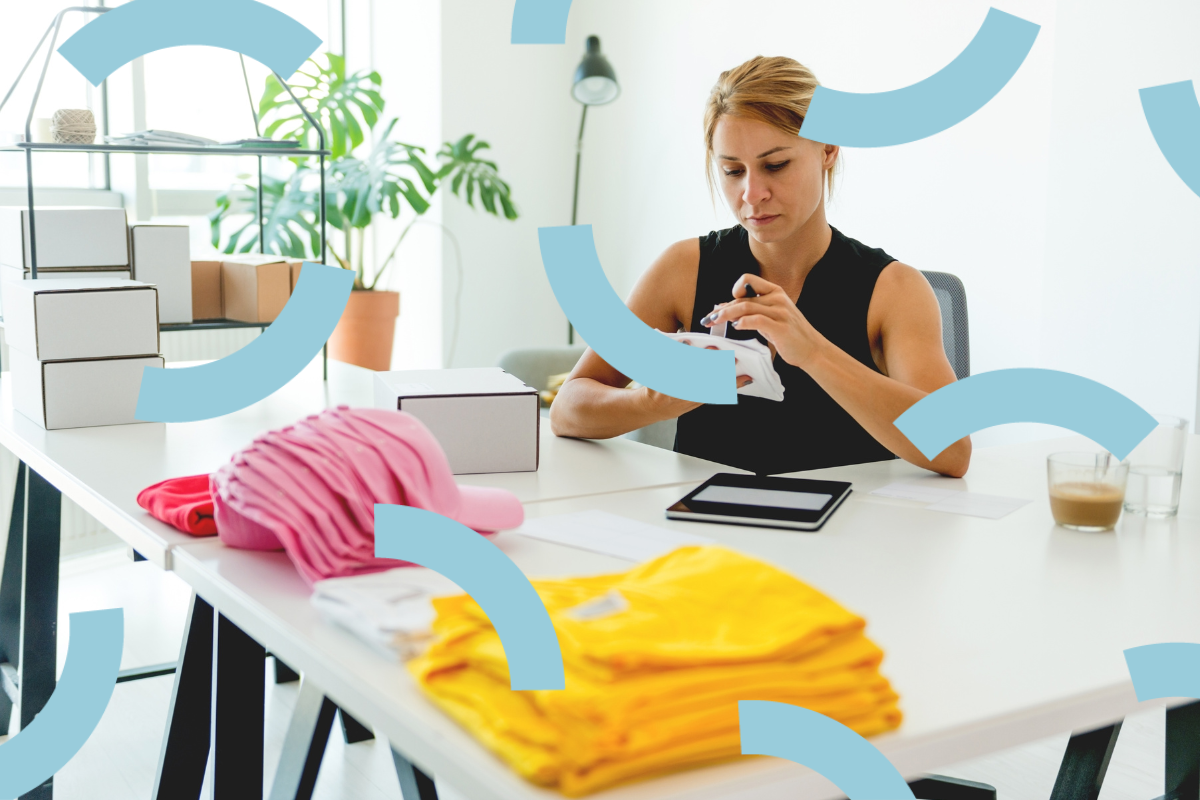 It's no secret that personal trainers put a lot of time and money into establishing their reputation and acquiring clients. It's why you feel so proud when you see your name and brand in shining lights—and rightly so! 
Social media, websites, ads… they're all great places to get eyes on your brand, but nothing will ever surpass the power of having your own clients, fans, and supporters showcase your business for you in the form of custom branded merch.  
Let's dive into all the reasons why selling merchandise is a great idea for personal trainers and how you can get started. 
Why you should consider selling merchandise
Boost your revenue
Selling custom merchandise is a great way to create an additional revenue stream for your business and diversify your business offerings beyond your standard training services like programs, sessions, and classes. 
This can be especially beneficial when your clients are unavailable or not seeking training services (summer slump, anybody?). Selling merchandise can also allow personal trainers to reach a wider market beyond their current clients, as people who may not be seeking training services may still be interested in purchasing merchandise. The more products/services you manage to sell, the more money you will make—simple! 
🔗 Kick off your online training business!
FREE GUIDE: Get 30 Clients in 30 Days
Hello free advertising!
Whether your clients are buying hoodies and posting them on social media, or buying mugs and using them in the office, your merch is helping to increase visibility and exposure for your brand!  
By creating branded merchandise, personal trainers can create a consistent visual identity that both existing and potential clients can associate with their business. This can help trainers stand out in a crowded market and make it easier for clients to recognize their brand across multiple platforms. 
Not sure you want to start selling your merch just yet? Dip your toe in the water first by using it as prizes for social media giveaways and free gifts for your customers. You'll be passing up the revenue generating potential but will still capitalize on the free advertising. 
Express your creativity
When it comes to creating your merchandise, not only do you get to choose what you sell, but you get the final say in what it looks like. This provides you with a great opportunity to get creative and expand your skillset as a personal trainer or fitness business owner.  
If you're feeling extra creative, you can find ways to tie your merch back to your training services, like creating branded resistance bands and selling them as an add-on to an at-home workout program. 
And remember, while this might feel outside your comfort zone, flexing these creative muscles will come in handy as you work to scale up your business and build a complete experience for your clients, or explore branding opportunities (like getting your very own custom branded app!). 
Check Out: 30 Minute Personal Training Session Ideas 
Ways to sell your merchandise
Selling your merch under a sub-brand
A sub-brand is an extension of your main brand. It has its own name, identity, and positioning. A sub brand is also distinct in what it offers or more honed-in on a specific niche market, as compared to its parent brand. (An example of this is Nike Golf or Nike SB, both sub brands of Nike.) 
Sub-branding can be used to launch new products without diluting your main brand, abd cab give you an opportunity to build something new and complementary to your main business and its offerings.
There are already many personal trainers, athletes, and fitness influencers known for creating spinoff brands for their merch—particularly ones with strong online presences. For example, YouTuber/pro-boxer Logan Paul uses this strategy to sell clothing under a sub-brand called Maverick Clothing.
The pros of selling under a sub-brand: 
You can attract an audience beyond who you'd typically attract with your personal training services and content.

 

You lay the foundation for a distinct brand that complements the growth of your core business — one that isn't inherently tied to the success of your personal training.

 

Also, you open your business to the opportunity of partnering with established brands. For example, collaborating with Nike for a hoodie release.

 
The cons of selling under a sub-brand: 
Sales volume will likely be low in the beginning, and you'll need to build a new following for this sub-brand.

 

You'll need to have the time, energy, and funds to market, promote and maintain a new brand.

 

If your sub-brand is unsuccessful, people may view your core brand/personal training services negatively due to the close connection.

 
Sub-branding can open a lot of doors for you. But, as mentioned earlier, it can be difficult to pull off without a large online presence and following. For new coaches and smaller volume personal trainers, it is typically recommend that you opt for the method below when creating and selling your merch.  
Check Out: 5 Easy Online Marketing Tips To Help Personal Trainers Find New Clients 
Selling your merch under an existing brand
The alternative to sub-branding is to leverage your existing brand. This involves plugging your merch into your existing content. Some simple examples of this would be having a merch store on your website, or integrating products into the posts you share on Instagram—with items tagged to make the posts shoppable. 
The pros of selling under an existing brand: 
You can piggyback on your already established brand's reputation to gain recognition from your existing customer base.

 

You elimante the time and costs of having to start a new sub-brand, allowing you to start selling products sooner.

 

Your own merch will resonate more with your customers, encouraging them to show support for a brand they have a meaningful personal connection with. 

 
The cons of selling under an existing brand:  
You need to have some technical skills to set up an e-commerce store on your website, which can be challenging if you don't have experience in web development. 

 

You will also need both checkout functionality and to use a payment gateway to collect payments if you're selling items on your website. 

 
Check Out: How to Advertise Your Personal Training Business in 2023 
Cool merch ideas for personal trainers
One of the most fun parts of selling merch as a personal trainer is brainstorming what to sell. You can get creative and have some fun, but it's important to remember that your merch needs to be useful in order to be successful! 
Here are some cool merch ideas that would perfectly serve the needs of your clients and other gym goers. 
Gym bags
These are probably a must-have merch item for personal trainers. Your clients are typically active people who visit the gym and maybe even play other sports. Not only can they carry all their workout needs, everyone they see on the bus and in the locker room is exposed to your brand! 
Towels
Towels are a must-have when you've got a physical location to sell merch from. Why? Well, we've all been there…there's nothing worse than heading for a post-workout shower and realizing you've forgotten your towel. These things can really fly off the shelves! 
Workout clothes
Everybody loves to look the part when they're working out. Selling high quality workout clothing gives you a huge opportunity to boost your sales. Whether it's headbands, shorts or t-shirts, you can sell them at a discounted price to existing customers. Once they start wearing them in public or posting in your merch on social media, there's no knowing how many people will lay eyes on your branding!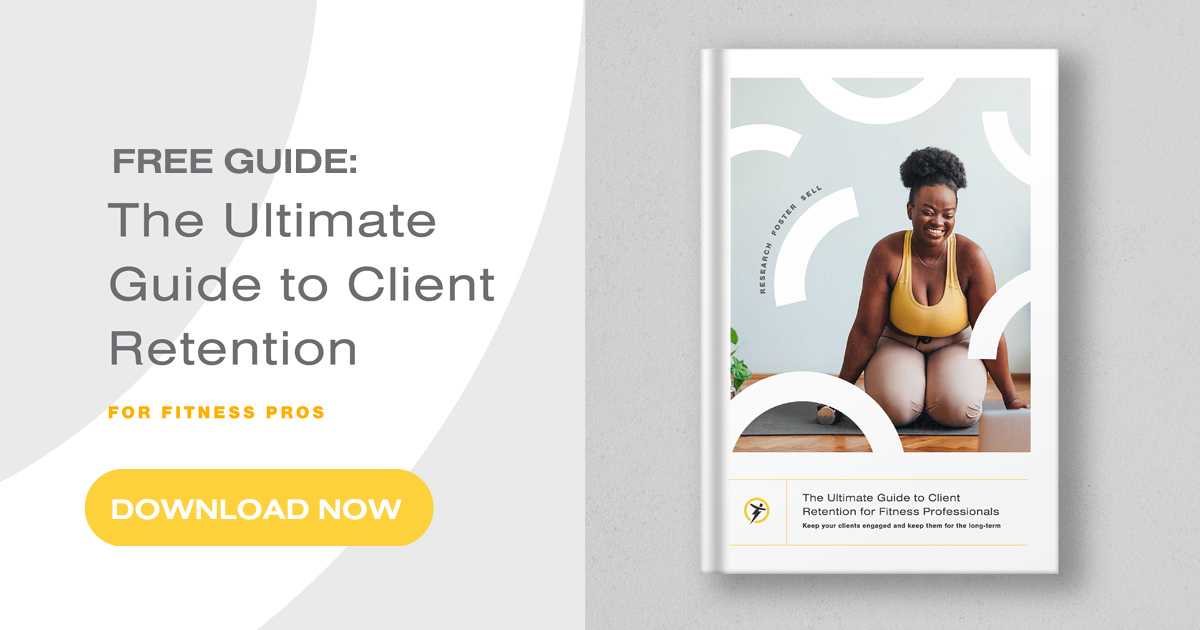 Exercise equipment
Selling items like resistance bands or medicine balls with your branding on them is a win-win. Your clients can easily access items they need to do at home workouts or recovery sessions. In return, you boost your sales and increase your connection with your clients.
Trainerize Tip: Wear your merch and use your branded equipment when filming your exercise videos! This is an easy way to showcase your merch without having to do specific shout-outs in every video. If posting on sites like YouTube, be sure to include a link to purchase your items in the the video description section. 
Check out: Top 5 Ways for Personal Trainers to Earn Passive Income
Print on-demand vs manufacturer
Once you've brainstormed what kind of merch you'd like to sell, it's time to decide where to get it from. 
Typically, personal trainers hoping to sell merchandise will have two options: choosing a print on-demand partner or finding a manufacturer. 
Print on-demand service
Using a print on-demand partner involves low-costs and little risk. It's easy to get set up with, and you can automate production and shipping.  
However, it does mean that your products and customization options can be limited to the offerings provided by the service you choose. 
Manufacturer
If you opt to go with the manufacturing method to produce your merch, you will have the flexibility to create the exact products you envision. The trade off? It will cost more than print on-demand. But, it's often worth the extra capital just to hold your own inventory to sell! 
It is usually recommended to avoid signing any long-term deals with a manufacturer. Starting with a trial period or a one product drop is a good way to see if a partner meets your needs regarding quality, deadlines and general reliability. 
3 easy ways to promote your merch
Now that you've finally got your hands on the goods — it's time to get them out into the world. If you've got a location to sell your stock from, that's a huge help. If not, don't worry about it! 
There are lots of techniques personal trainers can use to promote their merch, including: 
Word of mouth
Perhaps the easiest way to create some buzz using word of mouth is to leverage your existing clients. Why not give them some discounted/free merch in exchange for them showcasing themselves using your products?  
People trust the good experiences of their friends more than they trust branding. If a client wears your branded hat at their running club meetup, or another posts a gym selfie on Instagram wearing your branded hoodie, that's all valuable word of mouth promotion! 
Social media
Speaking of Instagram and social media, you can hugely boost your merch sales by leveraging your active channels. 
On Instagram you can set up an Instagram Shop, and then tag your merch in your stories and posts. This makes it super easy for your followers to buy from you! 
If you have a YouTube channel where you upload workout videos, why not upload some in your custom gear? Better yet, go ahead and add a call-to-action at the end of your video and encourage people to buy from you.  
Check Out: How To Start A TikTok For Your Fitness Business 
Marketplaces
A merch marketplace is an ecommerce site that curates products from different creators. A marketplace could be the perfect opportunity to access a bigger audience with your merch online. 
Some of the most popular marketplace sites include: 
– MerchNow 
Some marketplace sites charge a listing fee, while others work on a commission basis. Be sure to do some thorough research before finding out which one works best for you. 
Personal trainers love using Trainerize to better engage their clients. With fitness, nutrition, and habit-coaching features, plus in-app messaging, progress tracking, and more — it's everything you need to motivate and inspire your clients to keep coming back for more.
Join the +400,000 trainers from around the world using the Trainerize platform and start your free 30-day trial today!