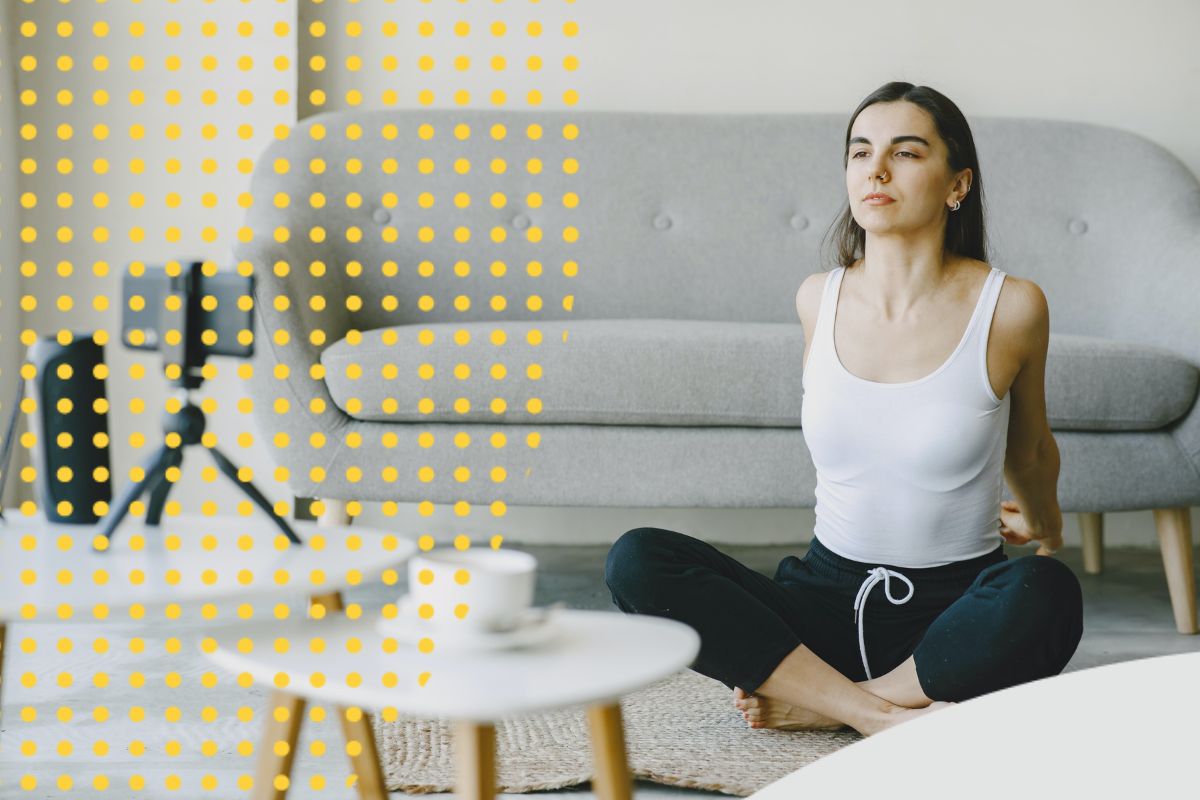 Now that you've started your online fitness business, it's time to maximize your profits by learning how to sell your fitness & workout plans online.
As fitness professionals, we want to help people as many people as possible reach their fitness goals. And selling online fitness programs can help you get there because you don't have to worry about time zones or hustling for clients on the gym floor.
So, becoming an expert at selling online fitness programs is key to bringing your business success. To help you get there, we've broken down the how-to into 6 simple steps./
🔗 Ready to make your first sale?
Get Your First Sale In 30 Days!

Step 1: Pick A Business Model
Choosing a business model for your business is the first step. And in order to reach the most people possible, you'll want to choose a model that doesn't require you to show up live or in-person to run your classes.
Instead, choosing a transactional video-on-demand or monthly subscription model is the best way to deliver your videos and workouts to more people.
Transactional on-demand classes: Think of these as a pay-as-you-go model where people pay a one-time fee to access your videos and content. Once they've paid, clients can then access your workouts and videos for a set period of time, typically a year.
The subscription model: In this model, clients pay a monthly membership fee, granting them access to your video content. Their subscription continues until they cancel.
Both models allow you to add video content at your leisure and give you the option to sell tiered-level plans and add-ons like nutritional plans or a set number of 1-1 coaching sessions.
Step 2: Plan your content
We've talked a lot about planning your free content, like your blogs and social media, but here we're referring to the content your future clients will pay money to access.
When planning how to sell your workouts online, start big and then niche in. For example, when you're idea generating, be sure to ask important questions like:
Why are people coming to my site?
What unique things can my courses offer?
What unique value can I offer as a personal trainer?
How do I want to teach people my knowledge?
Once you know the answers to these bigger questions, you can break things down even further. For example, you can decide whether you'll have tiers and what will be offered at each level. Next, determine whether you'll offer printouts and if you'll require people to watch your videos in order or if they'll have access to each video from the start.
TZ Tip: When planning your content, keep your strategy for how you'll teach people to achieve their fitness goals at the forefront. It might help to pick the end goal and work backwards on how to help people get there.
Step 3: Choose a platform
The platform you choose to deliver your content and videos through will impact your clients' experience. For example, Trainerize allows you to use video to lead training sessions, run consultations and check-ins, host online classes for your clients and more.
By using a platform like Trainerize, you can help transform your clients' fitness routines by creating a library of on-demand videos that they can access from anywhere at any time. Doing so allows you to monetize your video services through digital memberships, recurring subscriptions or one-time fitness packers.
Additionally, a platform like Trainerize allows you to engage your clients' personal training experience with accountability-driving video call sessions. You can also combine group and video coaching to build your community and keep your members connected and motivated.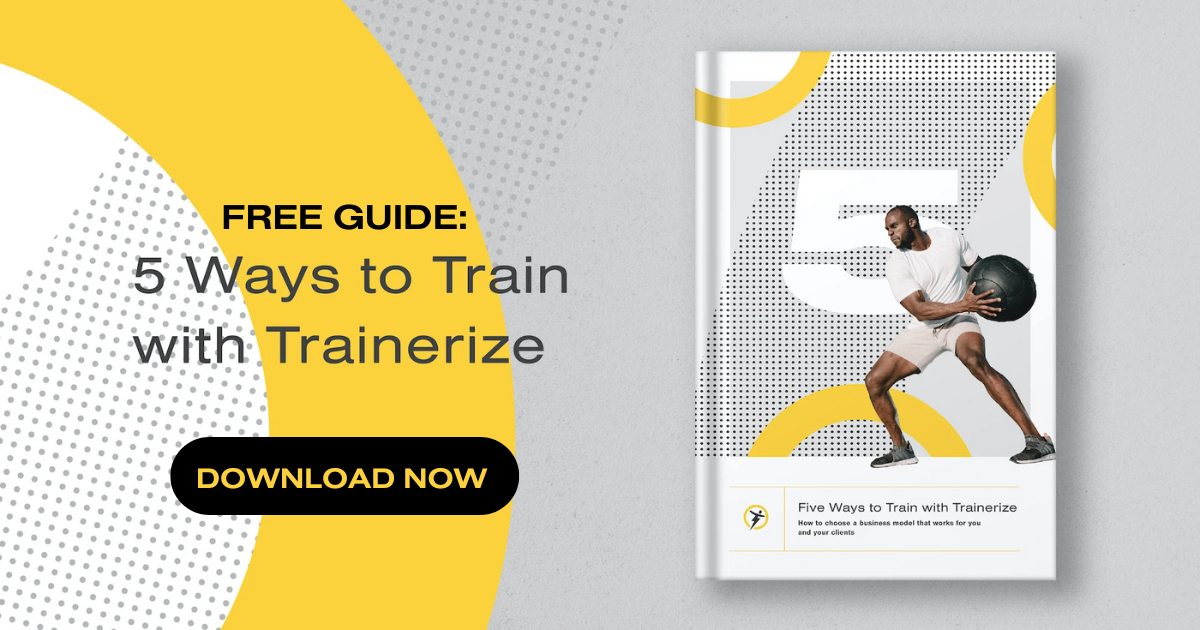 Step 4: Build Your Website
A well-designed website is key to any online business's success. So be sure to have well-thought-out branding for your website that's consistent across all your marketing channels. General website platforms like Squarespace can be a good place to start. But, no matter which platform you use, you'll be posting a lot of videos, so be sure to go with one that allows you to:
Easily upload and organize your videos .
Monetize your content the way you want.
Accept worldwide payments.
Track your subscribers, growth and churn, and
Own your audience and email list.
Finally, if you have a budget for it, it's worth putting some thought into paying for professional photos. After all, your website is your online fitness business's storefront and having it look sharp is key to your site's success.
Step 5: Set your prices
Do your research to understand the average cost for online workout plans. For example, a transactional on-demand site usually charges clients a higher fee and grants them access for a year. However, monthly online fitness subscriptions are usually lower as the person will renew monthly (much like a gym pass).
A great way to get people interested in your programs is to offer a free trial. It can be a couple of days or a week, but essentially it's a great way to have people interact with your videos and teaching styles before diving in. You can think of it as trying a free app on amazon. You typically have to enter your payment information, and then once the week trial is over, you get charged.
Finally, when determining your prices, consider whether you're offering tiered levels and then set your pricing accordingly depending on what is offered at each. For example, you can set a bronze, silver and gold level, and each has more and more products available, coaching calls, nutrition, meal plans etc.
Step 6: Find Your Audience.
Marketing is key to getting your online fitness out there. So set a 12-month marketing plan in place that allows you to reach your audience. When designing a strategy, consider all angles, the emails you'll send, the social platforms you'll use, the events you'll attend. Spreading the word about your business is key to bringing in new clients so you'll want to think about where you can connect to the most people in your audience in the most efficient way.
Finally, online coaching remains a profitable and growing industry. So there's no time like now to start taking your fitness business to the next level. Help your clients reach their fitness goals with the help of Trainerize. Download your free 30-day trial to get started selling your online workout plans today.
Streamline your Online Fitness Business.
Start your free 30-day trial of Trainerize.