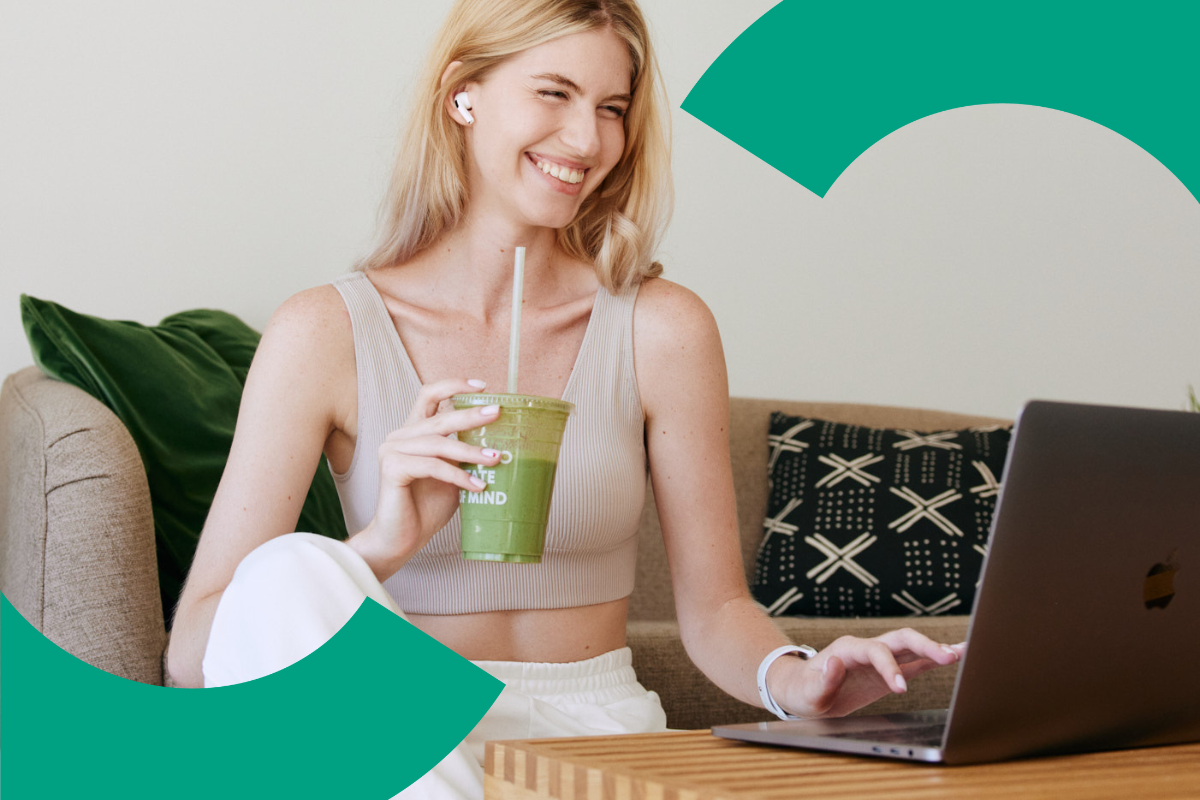 We all know nutrition plays a major role in a clients' fitness journey. But it can also play a huge role in a trainer's professional journey! Nutrition coaching is not only a potential new revenue stream, it's also a sales tool and a client engagement booster that I use to complement my main service. 
The main service I sell is personal training. I this offer through customized programs that my clients follow on their own. They pay a monthly subscription for the detailed programming, which comes with a few other things like check-ins, habit coaching, accountability, etc. This is my key service offering. I plan to stick with it because I love what I do and I'm good at it.
I love the idea of multiple revenue streams, and I'm also very aware of the important role that nutrition plays in a client's progress. So, I feel that by not offering any sort of guidance or even encouraging my clients to eat healthier, I'm doing them a disservice.
Below are the steps that have helped me successfully upsell elements of nutrition coaching. What you choose to upsell to is up to you (i.e., Meal Plans, Nutrition Coaching Calls, etc.) and we'll talk about that in the last step. For now, we're focusing on how to set yourself up to be in a great position to upsell to a Nutrition service. Let's dive in!
1. Offer complimentary nutrition assessments to new clients
For each new client that buys your bread-and-butter service, offer meal tracking for their first month — for free! Here's what I usually say:  
As a way to show appreciation for choosing my business, if you track your meals this month through the app, I'll provide you with a complimentary assessment of your nutrition. 
The great thing is, meal tracking through the Trainerize app is easier than ever, with a variety of options. For these clients I assign them the Meal Photos only option. This means they can take pictures of their meals and save them in the app. They won't be prompted to enter calories, macros, portion sizes etc. (although it is possible to do so in the app).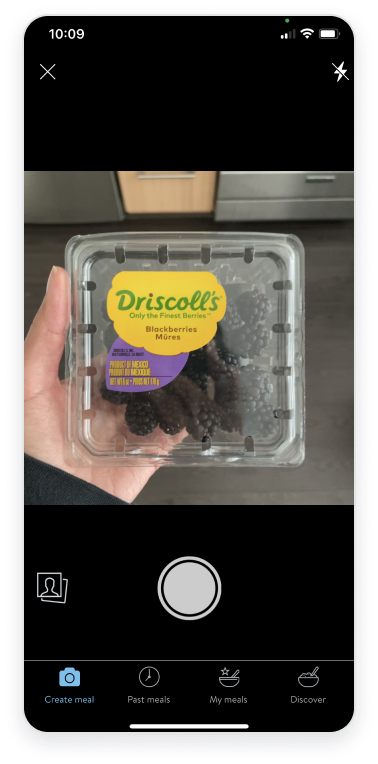 Remember, we're not trying to overwhelm our clients here, we want to keep things simple and fun.
2. After 30 days, assess the tracked meals
I keep track throughout the month because I can easily see the meals on my clients' calendars when I'm there looking through workouts anyway. By the end of the month, I have a pretty good idea of a few things they can improve. I pick the top three and make notes of what they are. 
Here is an example of a few common things:  
– Keep track of your portion sizes
– Aim to eat quality protein and to have some in each meal
– Add more colour to your plate (euphemism for eat more vegetables)
– Try to eat less processed foods – offer a few examples of food swaps they can make for a regular snack or meal they eat
– Stay hydrated 
All these suggestions are easy to spot and don't take me much time to come up with. If you don't believe that small changes like this can have a big impact on your client's habits, check this out!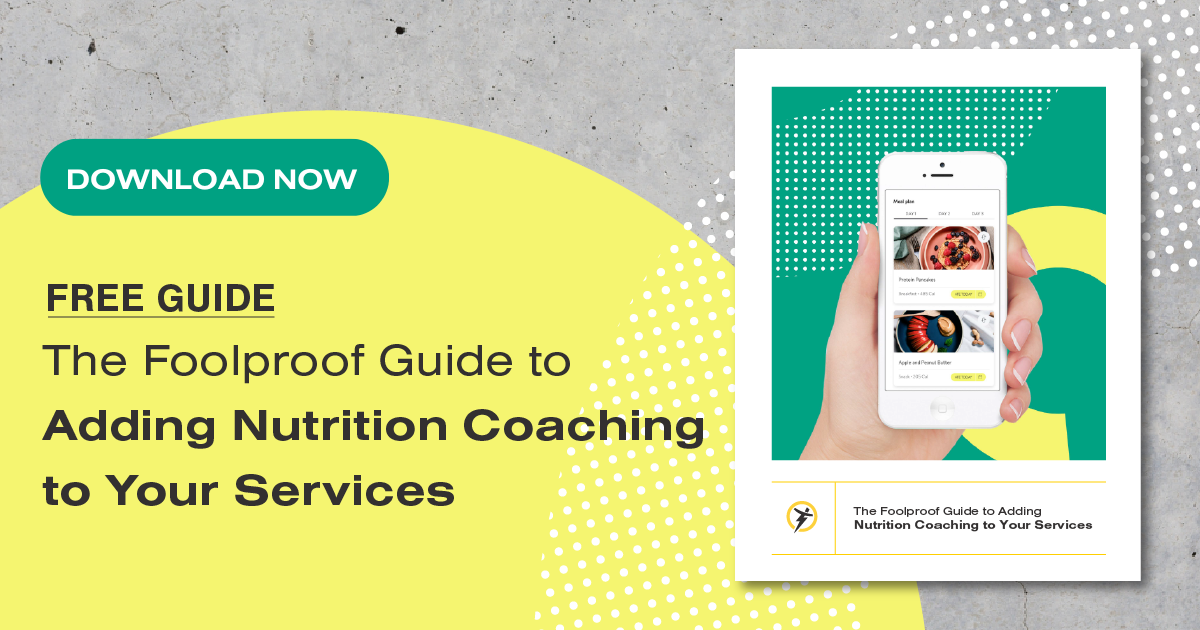 3. Explain and upsell through a coaching call
At the end of the month, schedule a check-in to discuss your client's nutritional habits. I always book calls through the video call feature in the Trainerize app. It's a seamless experience and will make life easier for both you and your clients.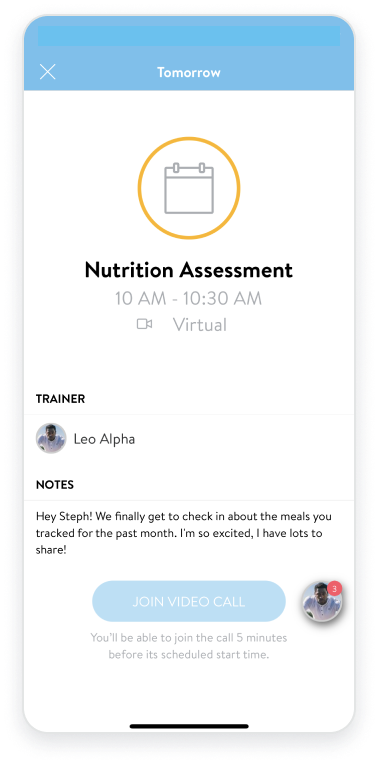 Have your list handy and when you go through your list of top three problem areas, let them know that there are solutions for each. I like to talk about what happens if they continue eating this way, how it will affect their progress and what improvements they may see if they make the changes I recommend. I especially like to refer to the goals that my client set back when we had our initial consultation. Reminding them of the progress they want to make and how their nutrition choices are going to either hinder or aid in them reaching their goals often puts things into perspective. This is where I have my chance to upsell my client to a nutrition service.  
It's not lost on me that my client may be a little overwhelmed or hesitant to make want to make a change. This is where different tiers of nutrition services come in handy. We'll talk about those next. 
Free Guide: The Foolproof Guide to Adding Nutrition Coaching to Your Services
4. Choose the right nutrition plan
Typically, by the end of our call, my client is convinced they need to make some sort of change. This is where whether you're certified in a nutrition certification or not will dictate what kind of nutrition services you can offer. In my case, if I have a client that actively wants meal planning, then I refer them elsewhere. That's outside of my scope of practice (I have a referral partnership setup with a Dietician that I trust). I'm certified with Precision Nutrition so for the typical client I train, educating them on making healthier choices is what they're looking for, which is perfect because it's what I enjoy doing and have the knowledge and skills to do. 
Here is a useful guide that has examples of pricing options and what can be included in each. As you can see, you have lots of options! I stay in Tiers 1 & 2 because I don't want to provide meal plans (Tier 3).
I really enjoy taking the things I learned in Precision Nutrition and aiding my clients in making small, impactful changes daily.
If you'd like to do the same, start with Tier 1 and offer nutrition coaching through features in Trainerize such as habits, meal photos, groups etc. If you're able, and your clients want the extra support, a meal plan is a great choice too. Our Smart Meal Planner will help you deliver amazing meals that your clients will love, and you will love creating also!
Learn more about Trainerize's Smart Meal Planner here. 
A holistic approach to training
I hope these tactics have helped you get the ball rolling when it comes to using nutrition to expand your offerings. After all, the more well-rounded the array of services you offer is, the easier it is to keep clients.  
Say a client needs to step away from their training (in case of an injury or a busy work schedule). You're not losing that client if they can continue to focus on their nutrition or track their daily habits. You can even change their training from a gym program to a set of 15–30-minute home/travel workouts.
I've had clients fluctuate in their subscriptions with me over the years, but never a complete cancellation. And for that, I have Trainerize to thank.  
So, what are you waiting for? Try something new without making any major changes to the way you run your business. You have nothing to lose, and a whole lot to gain!
Ready to scale your personal training business? Start your free 30-day trial of Trainerize.