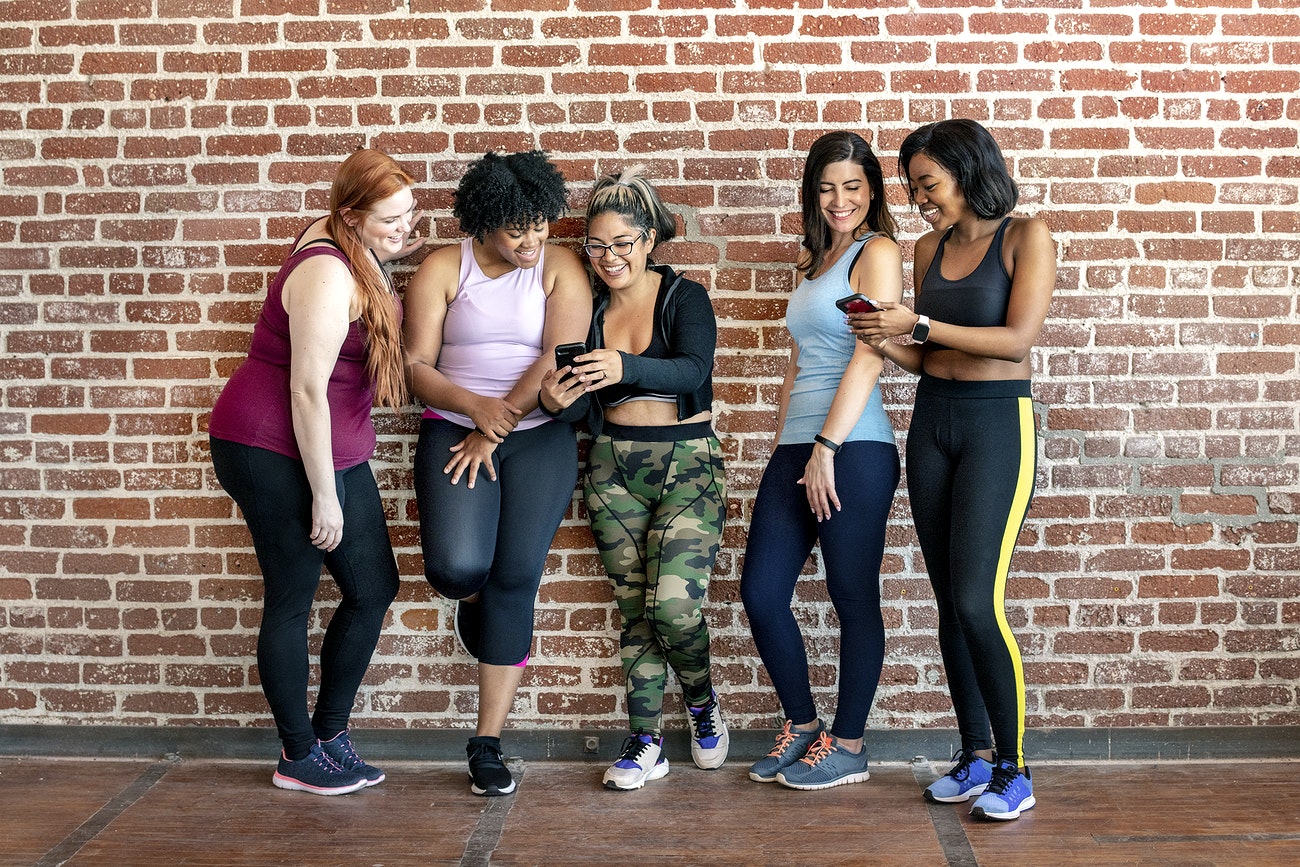 If you're a personal trainer or fitness business owner, we know you have friends in the industry. Who else would understand the exact struggles of running your business—and who else would you turn to for business advice?
Your fitpro friends act as a sounding board for your professional endeavours, they remind you to charge what you're worth, and they cheer you on when you try new things! Like maybe when you made the jump to online training?
And if that's the case, and using our app has helped your business, we'd love for you to recommend Trainerize to a friend! If they're intrigued to give it a try, then you've done us a solid… and you'll be helping them out too!
Sharing is caring, so here are five good reasons to recommend Trainerize to your fellow fitness friends.
1. Get them caught up to training in 2021
💛 FOR THE FRIEND WHOSE BUSINESS IS STRUGGLING FROM COVID
You've already found your way to online training—and you're seeing the results, especially during a pandemic. So why not pay it forward to a friend?
Expanding to an online platform will get them way more organized, at a minimum. Plus, going digital will help them increase their revenue and diversify their offering, which means opportunity to grow their clientele. Moving online will also help keep their business thriving during this period of uncertainty, like we've seen for so many Trainerize trainers.
2. Help expand their business beyond fitness
💛 FOR THE FRIEND THAT LIKES TO FOCUS ON ONE THING 
If you're already coaching your clients beyond fitness, tell a friend how additional services levelled up your business!
With habit coaching and nutrition coaching, a fitness business can go from a two-times-a-week transaction to a 24/7 coaching relationship. Tell your friends: they can integrate healthier habits and small lifestyle shifts into their programs, plus influencer healthier eating for their clients—all through the same app they use for their online training. (See point #1 above! 😉)
Easily track your online client's progress through Trainerize. Start your free 30-day trial of Trainerize. 
3. Offer some tech support
💛 FOR THE FRIEND THAT IS ALWAYS SIX MONTHS BEHIND A TREND
You know the ones—the people who think they're "on fleek" because they just discovered TikTok. Keeping up with technology isn't a trend though—it's a way to show up professionally and confidently in a digital world.
Online training—including video features, an Apple Watch app, and data integrations—isn't a nice-to-have, it's a need-to-have to remain competitive in 2021. So recommend Trainerize to a friend and tell them how the app has changed your business for the better—and maybe help them download it!
4. Score a referral bonus from TZ
💛 FOR THE FRIEND THAT WANTS TO RETURN THE FAVOR

Yeah, we said bonus! 🤑
If you didn't know, our referral program helps us, helps your friend, and it helps you! If you recommend Trainerize to a friend by referral, and they upgrade to a paid plan, we'll credit you the same amount as their first month's subscription. So if they sign up for a Pro 15 account (valued at $40/month), you'll get a $40 credit use towards your own subscription.
5. Claim bragging rights early
💛 FOR THE FRIEND WHO'S GOT INCREDIBLE POTENTIAL
When you recommend an industry-leading tool that's the best in the biz, you can rest assured that you're doing the right thing—especially for your friends that you know will absolutely thrive in the online training space.
And hey, if that friends happens to take your advice… and their business happens to take off as a result—you can be super proud. And maybe even claim a tiny bit of credit. 😇
Thanks for helping us help your fellow fitpros! Got questions, concerns, or suggestions? We love feedback—and we work user feedback into future versions of the app. Shoot us a message with your intel! 
Take your fitness business to the next level.
Start your free 30-day trial of Trainerize.